This post may contain affiliate links. Read my disclosure policy here.
Design lovers get ready to have some fun with PinPix — customizable bulletin boards made with high-quality, durable canvas instead of cork board. This post and giveaway are sponsored by Art to Frames.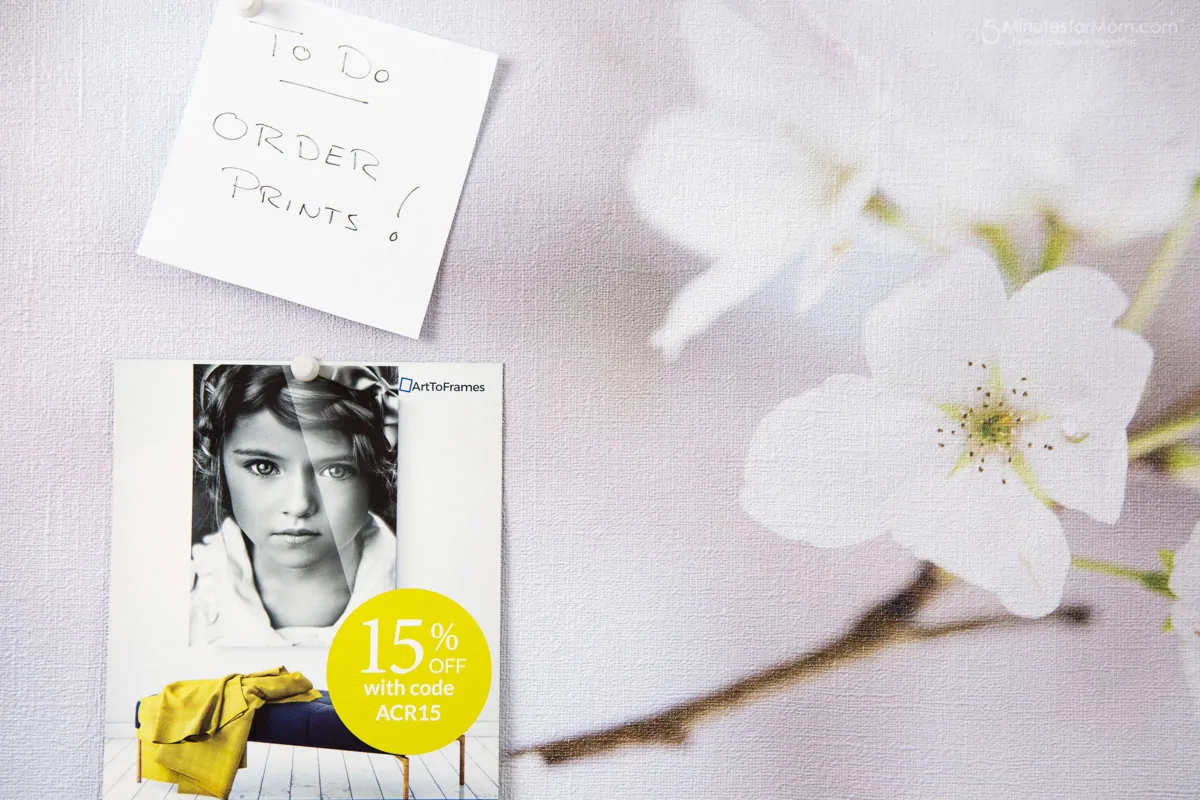 What if your bulletin board were beautiful? What if instead of boring brown cork, you pinned your important notes on something fun and funky — something that expressed your personal style?
If that sounds good to you, then get ready to have some design fun with PinPix — customized bulletin boards that allow you to create a functional pin board that also doubles as a piece of art!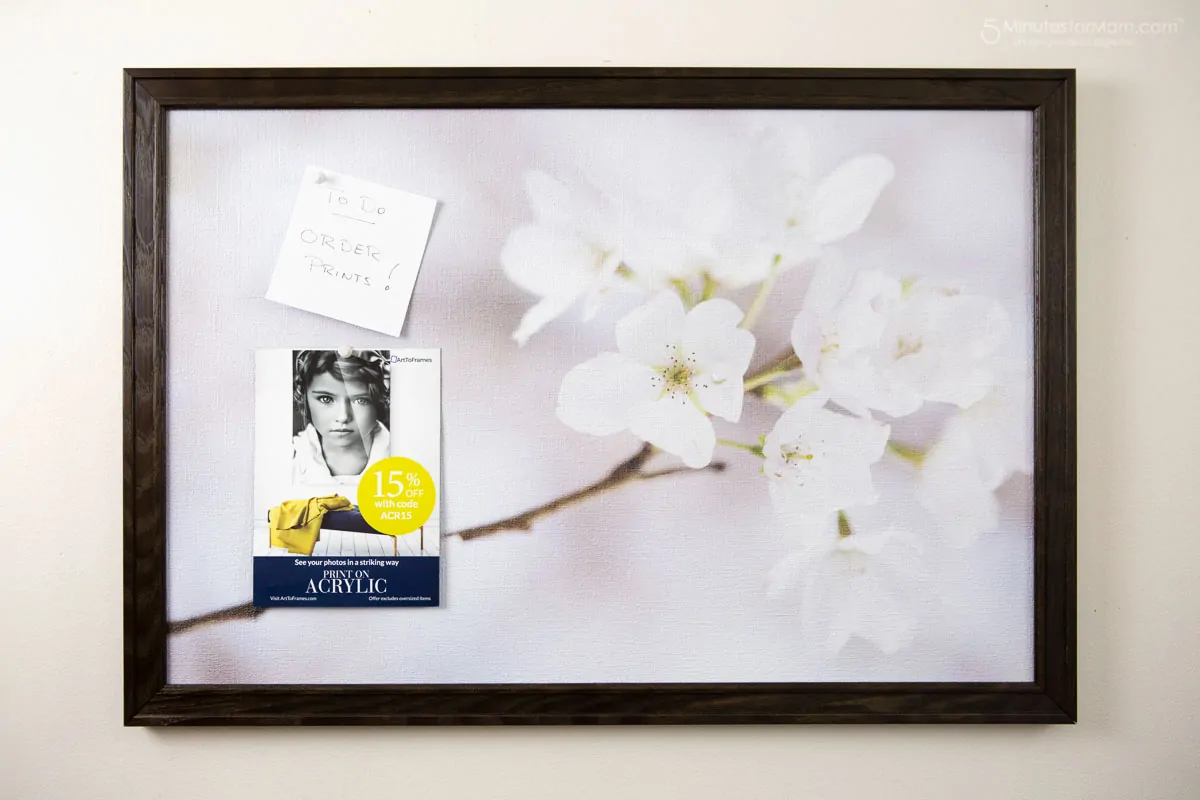 With PinPix, you create your own unique bulletin board. From the size, to the frame, to the design, you are in control.
You can upload your own image or design or you can choose from hundreds of their designs. PinPix offers a huge variety of options — from images, to patterns, to maps, to calendars, to family trees, and more.
Once you decide on your design, you can select what size and choose a frame that works for your design and your space.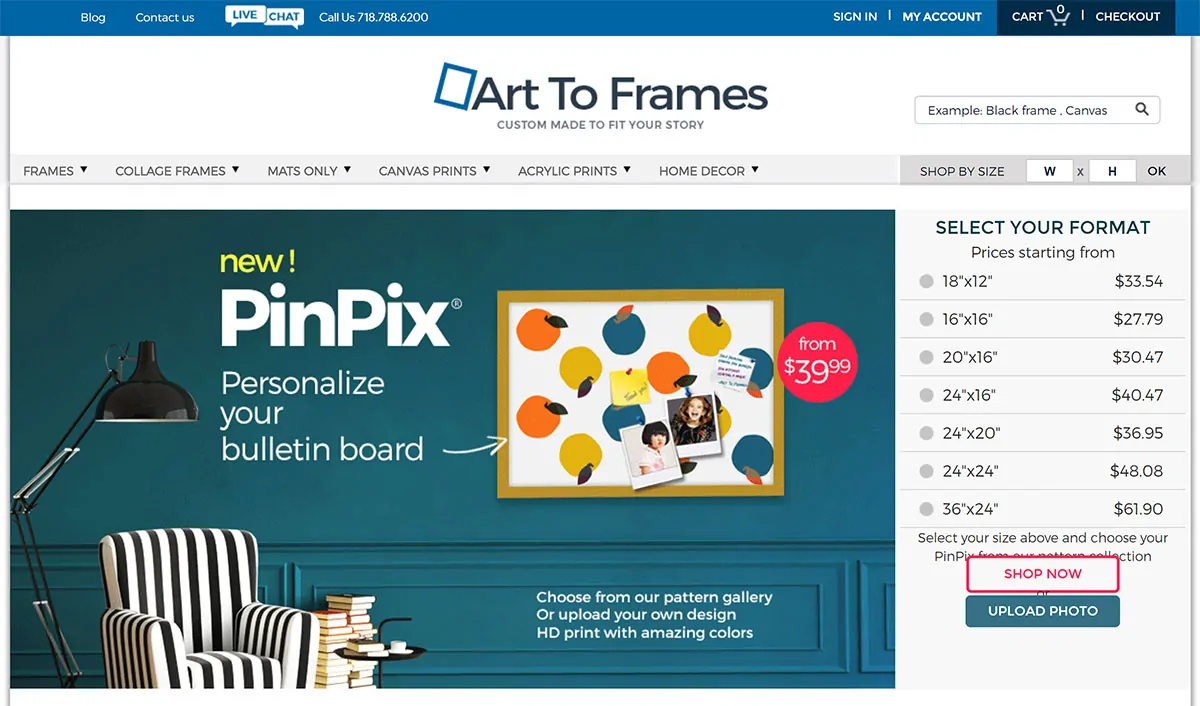 The Art to Frames website is easy to navigate and you can quickly build and order your design. Art to Frames manufactures their products in a facility in Brooklyn, New York and offers shipping across the United States. For shipping to Canada, contact customer services for shipping rates.
I love covering my walls with my photography. It makes me happy to get my work off my computer screen and into "real life."
So, of course I love the idea of creating my own canvas bulletin board using my own image.
I used a photo I took of cherry blossoms, specifically leaving some "negative space" so I could use that area for pinning.
I made my bulletin board 24X16″ and chose the Walnut Stain on Red Oak Frame.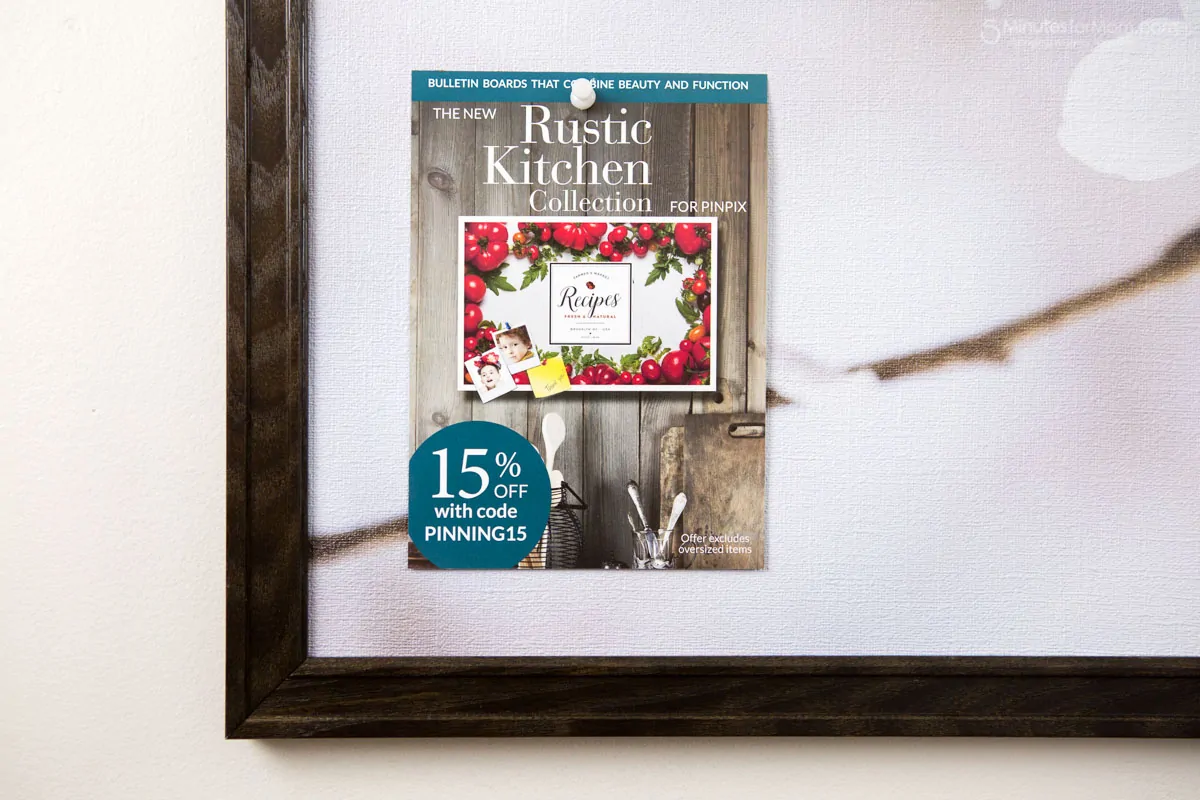 The price of your bulletin board will vary based on the size and the frame you order. The price of my board before shipping was $53.74 USD.
When my bulletin board arrived, I loved it so much and was so impressed with the quality of the canvas and frame, I almost didn't want to put any pins in it!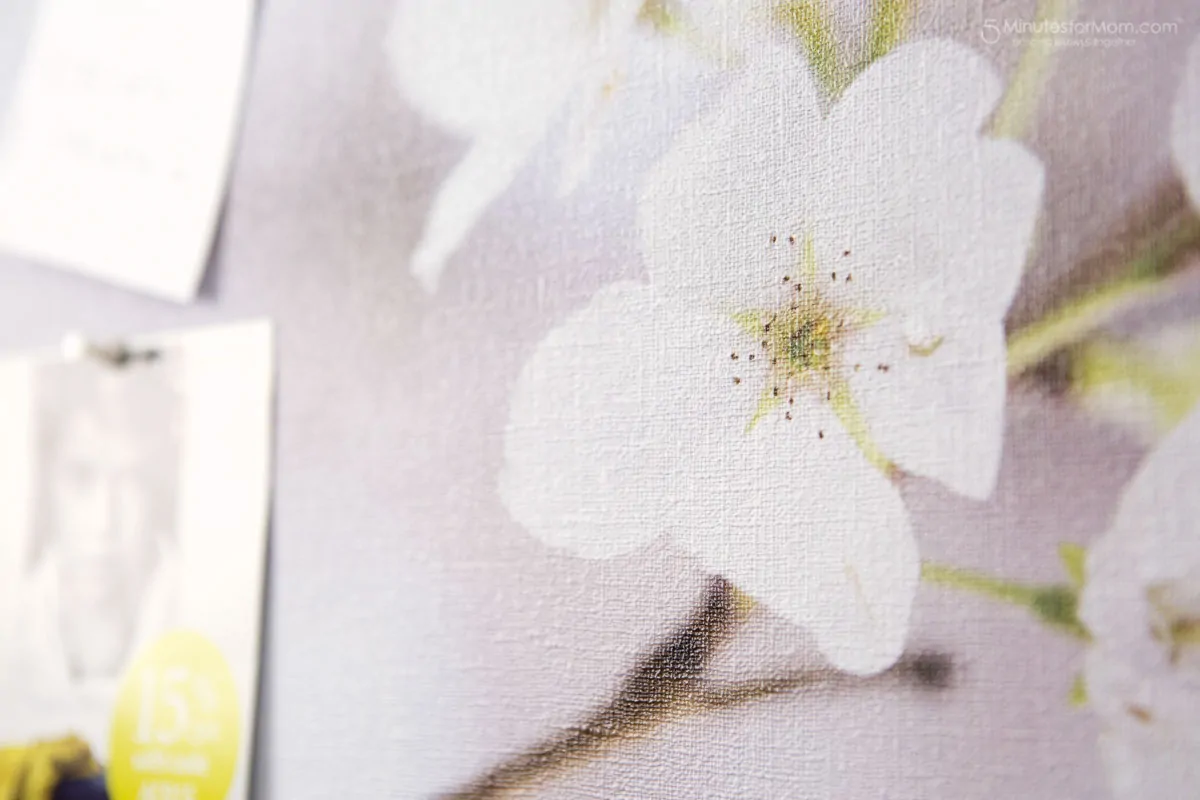 But, since I designed it to be a bulletin board, I told myself it was ok and started pinning!
It really is an awesome way to add a pin board to a room without adding the ugliness of a brown cork board.
For more information about PinPix from Art to Frames, check out this video…
Exclusive Discount Code
It is time to get pinning — and not just on Pinterest!
If you want to check out the fantastic products at Art to Frames, here is an exclusive discount for 5 Minutes for Mom readers…
Get a 20% sitewide discount using promo code: 5MIN4MOM
Giveaway
Would you like to win a 24″ x 18″ custom bulletin board? Take a look at PinPix from Art to Frames and leave us a comment letting us know what type of design or photo you'd choose for your custom bulletin board.

(Sorry to our Canadian friends, this giveaway is open to our US readers only.)
You can find Art to Frames on Facebook, Twitter, and Instagram.
Pin it for Later
Written by Janice Croze, co-founder of 5 Minutes for Mom
Talk with me: @5minutesformom and Facebook.com/5minutesformom
Pin with me at pinterest.com/5minutesformom