This post may contain affiliate links. Read my disclosure policy here.
If you didn't win during our Twitter Party with Hip Chick Farms, you still have another chance to win. (The products are only available in the US, so prizing is only open to the US.)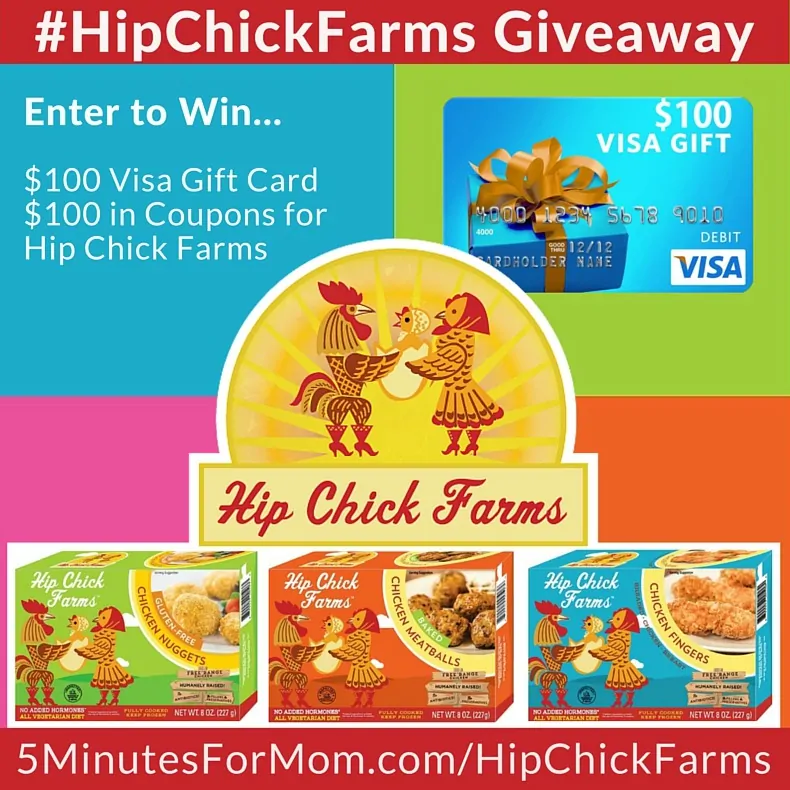 During our #HipChickFarms Twitter Party, we had a such a fabulous chat and loved watching the Hip Chicks score a deal with The West Texas Investors Club. And, we gave out lots of prizes. But if you didn't win, you can still enter to win a $100 VISA Gift Card and Coupons for $100 of Hip Chick Farms Products right here. Keep reading…
Fast Food that is Healthy Food
Hip Chick Farms is an organic, frozen poultry product company that is based in San Francisco.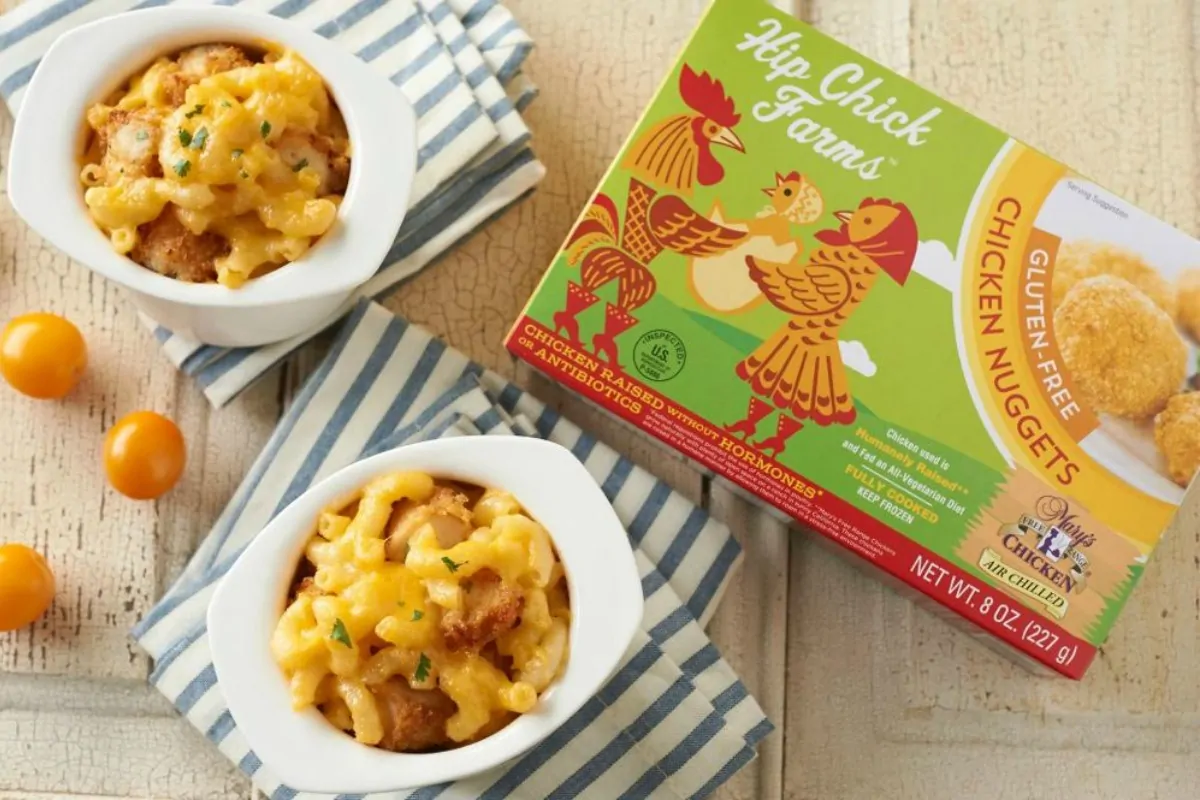 Their mission is to bring healthy great-tasting organic poultry products to busy families. I love that as a mom these products are totally convenient but still made from 100% real food and based on trusted ingredients.
We all know kids LOVE chicken nuggets, but sadly most chicken nuggets aren't made from suspect ingredients.
Jamie Oliver, and others, have shown the world how chicken nuggets are normally made from ground up carcasses and other fillers.
But when families are so crunched for time, they are often forced to turn to "fast food" that kids will eat, including chicken nuggets.
Hip Chick Farms meets the need for fast HEALTHY food with it's organic, non-GMO, natural, wholesome real food. I love that they use humanely raised, free-range, air-chilled chicken from select farmers.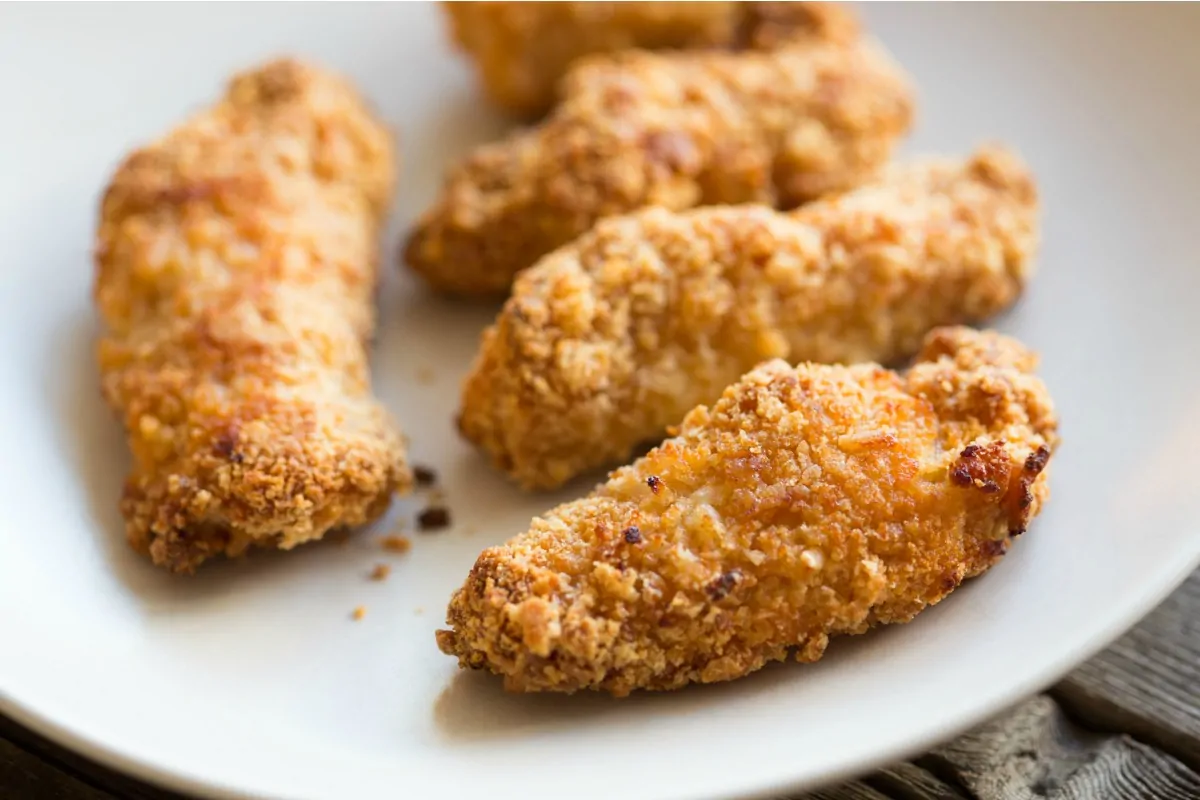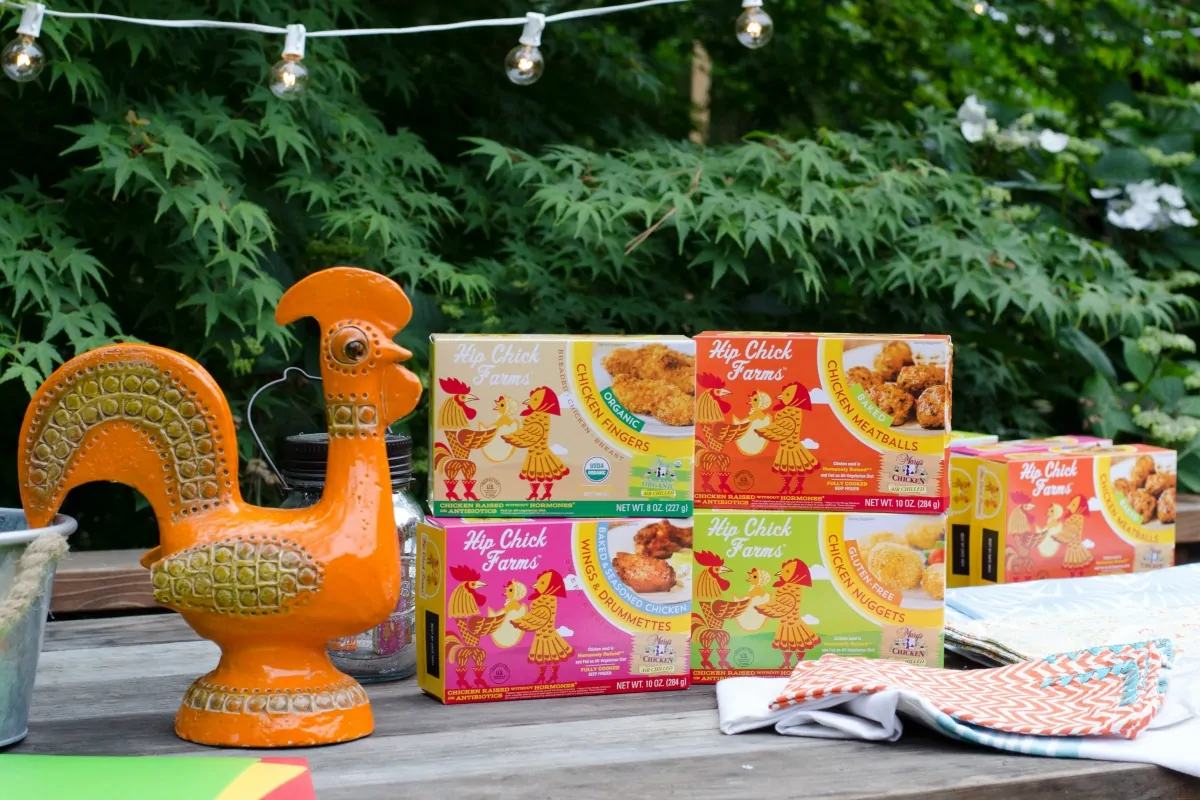 You'll find Hip Chick Farms products at Whole Foods, Sprouts, Target and multiple grocery stores across the U.S.
If you want an easy healthy dinner for your kids, serve your family Hip Chick Farms chicken and whip up this easy veggie ranch dip.
The Hip Chicks
The Hip Chicks are Serafina Palandech and her partner Jennifer Johnson, former sous chef at Chez Panisse under organic food pioneer Alice Waters, and Executive Chef for the Getty Family.
Jen, Serafina and their adorable daughter Rubyrose live on their family farm, the Ramblin' Rose, in Sebastopol, California.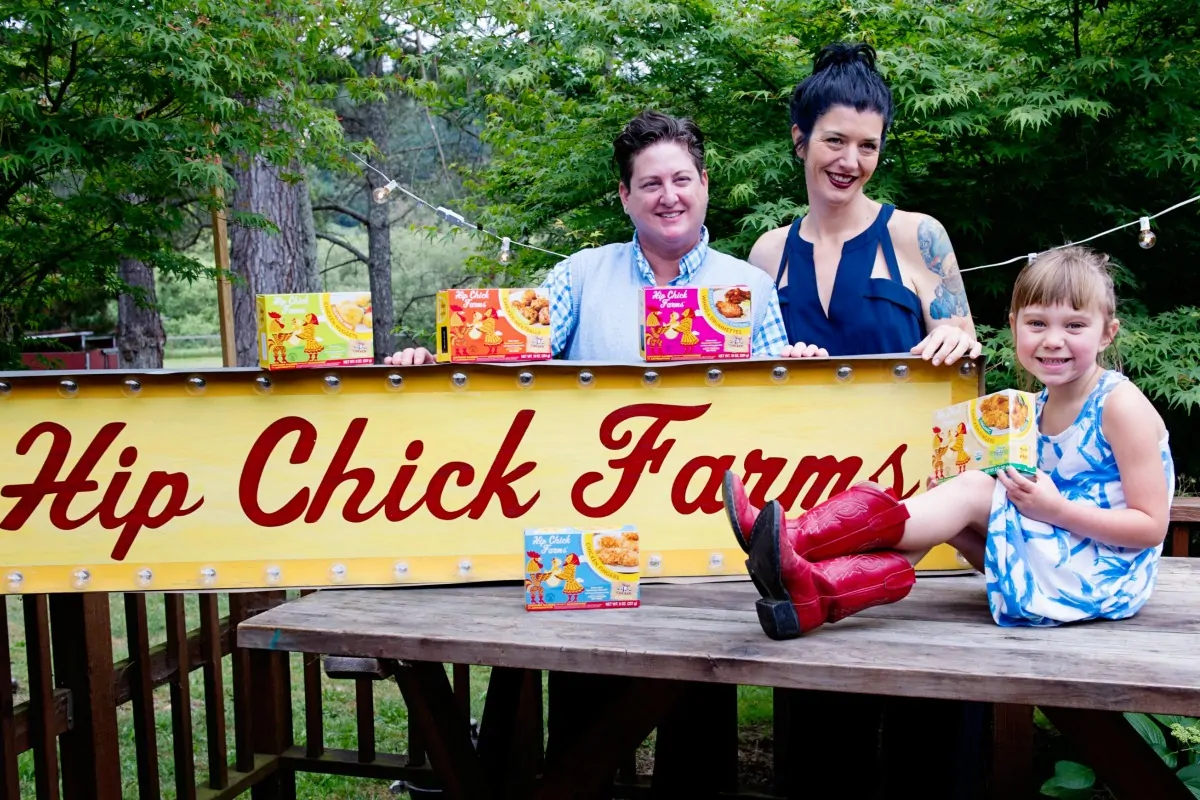 The Hip Chicks starred on a Food Network Show, "Food Fortunes" and were named "Most Innovative Women in Food" by FOOD & WINE Magazine and FORTUNE Magazine.
Chef Jen has even cooked for President Obama at the Getty family's home during a visit to San Francisco, a dinner that kicked off with Dungeness crab salad. After eating her meal, President Obama asked her to guest Chef at the White House on Oct 7, 2016.
West Texas Investors
Chef Jen and Serafina starred in the West Texas Investors Club "Golden Nugget," on Tuesday, July 12th at 10P ET/PT.

West Texas Investors Club on CNBC stars multimillionaires Rooster McConaughey (older brother of actor Matthew McConaughey), and Butch Gilliam, who carved their fortunes from a harsh and unforgiving land. For the past several years, they've chosen to pass on that success by investing in promising entrepreneurs – but only on their turf and their terms.
The show was fantastic… if you missed it, watch it online at CNBC.
On Sale Now
Awesome News!!!
There is a 50% off sale at Good Eggs right now…
Good Eggs is where to buy Hip Chick Farm products online.

Enter to Win
If you'd like to win a $100 VISA Gift Card and Coupons for $100 of Hip Chick Farms Products, leave us a comment letting us know which of the Hip Chick Farms products you're most looking forward to trying. Then complete your entry using the form below.
Pin It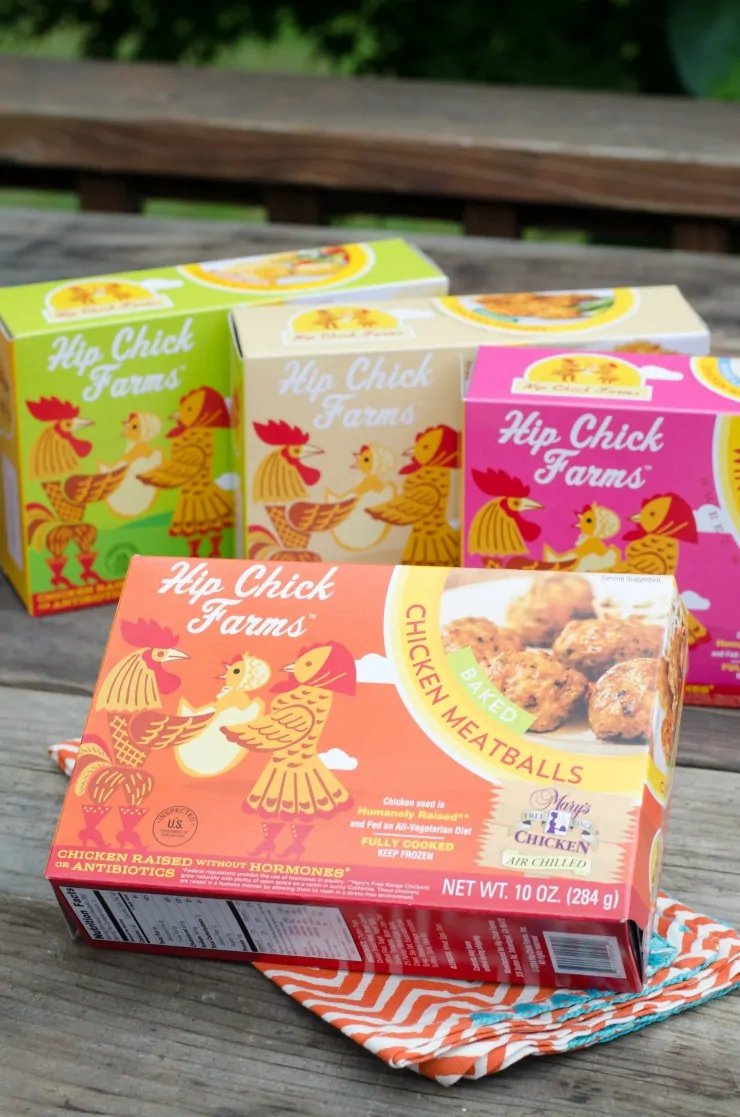 Thanks for spreading the word to your friends on Pinterest.

Disclosure: This post and the Twitter Party are sponsored by Hip Chick Farms.
Written by Susan Carraretto, co-founder of 5 Minutes for Mom
Talk with me: @5minutesformom and Facebook.com/5minutesformom
Pin with me at http://pinterest.com/5minutesformom/