This post may contain affiliate links. Read my disclosure policy here.
This Father's Day, get your kids cooking dinner for dad with our No-Fail Creamy Macaroni and Cheese recipe that will have everyone in the family happy. Thanks to Barilla for sponsoring this post.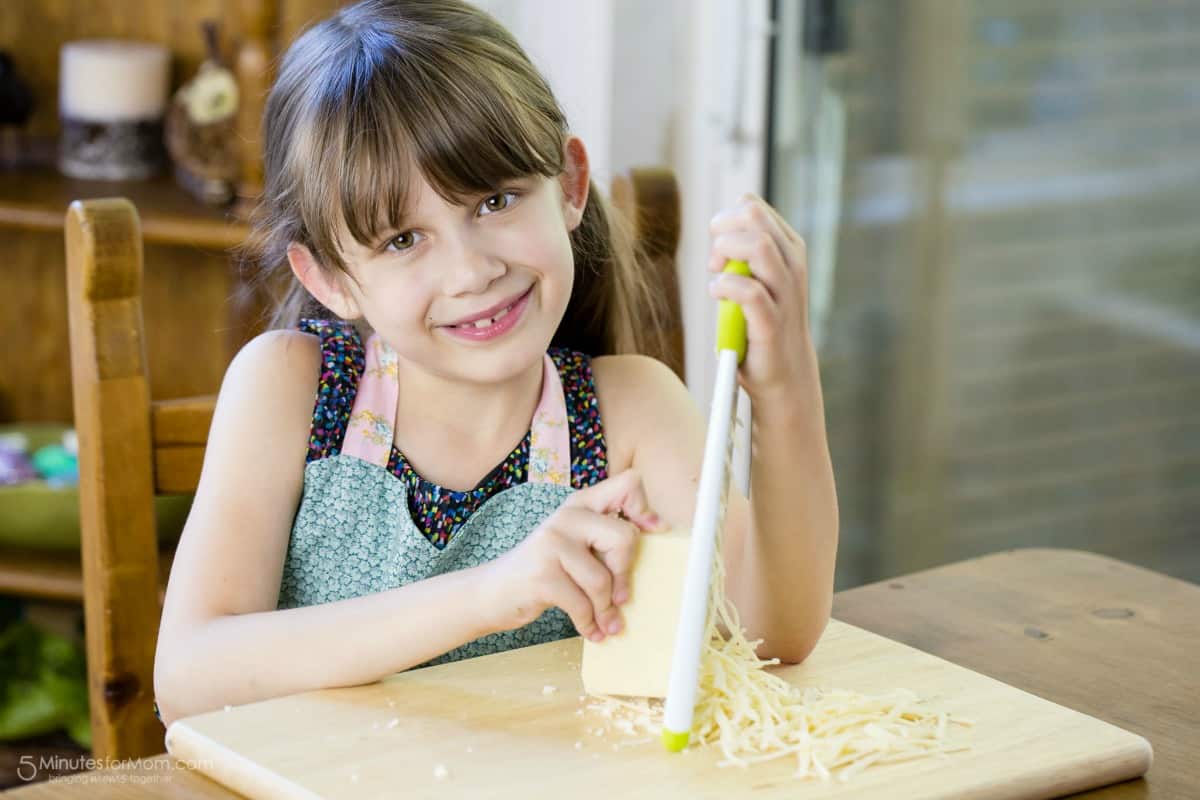 Kids love making mom breakfast in bed for Mother's Day. So how about making dinner for dad on Father's Day?
Dinner can take a bit more work to cook than breakfast, so you'll likely need to help your kids out… unless they're older and experienced in the kitchen.
If you have picky eaters (like we do) or young kids with simple palettes, you may want to have them make an easy recipe that everyone in the family will eat and love.
You want Father's Day dinner to be relaxed and happy without having to nag or negotiate with your kids to eat their dinner.
To keep everyone happy… you can't go wrong with PASTA!!!
And the ultimate pasta dish that everyone from your toddler to your grandfather will love is a super creamy, homemade Macaroni.
So we've created a No-Fail Creamy Macaroni and Cheese recipe that will please both "the kid in Dad" and all the kids around the table.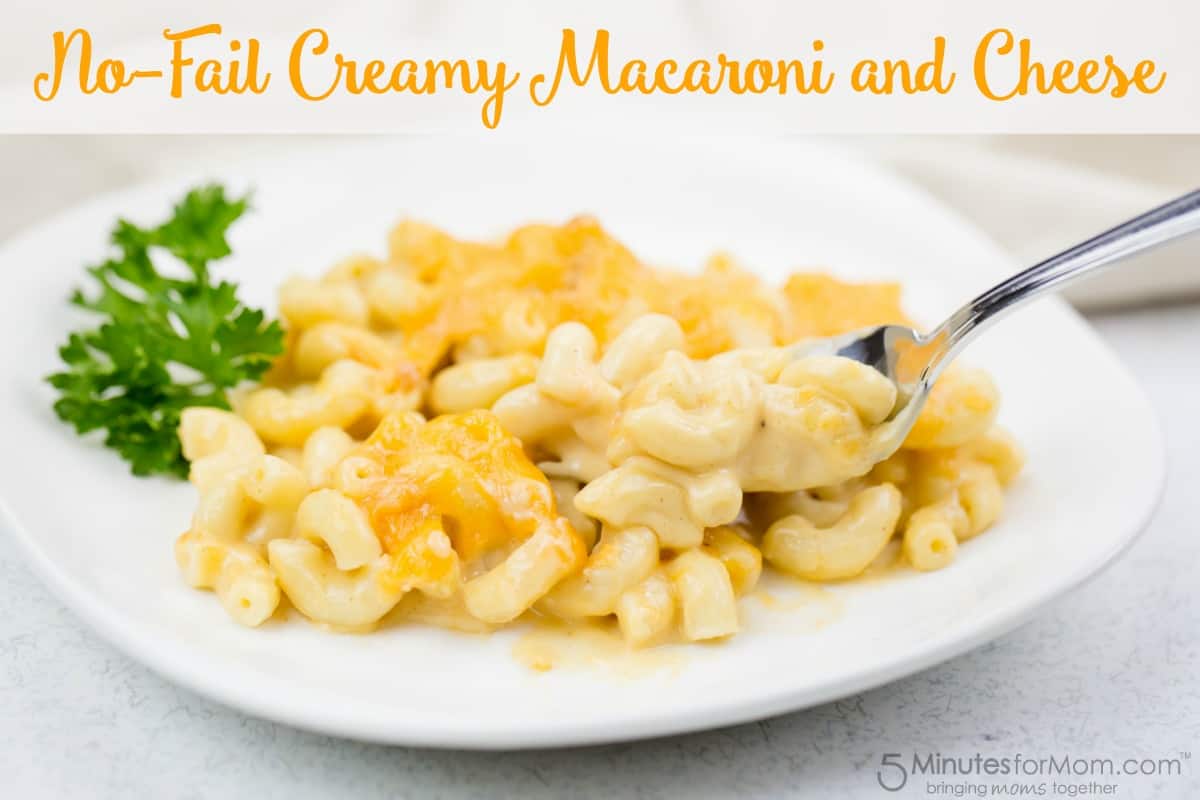 The Trick for No-Fail Creamy Macaroni and Cheese
I have a simple trick — an ingredient swap actually — that allows me to make super creamy Macaroni and Cheese that is perfectly smooth without even a hint of graininess.
For me, the key to a delicious homemade mac n' cheese is a silky smooth sauce. But when I make a traditional cheese sauce, with a butter and wheat flour roux, I can get a slightly grainy texture to my sauce.
So, instead of using wheat flour in my roux, I swap the wheat flour for TAPIOCA FLOUR. And oh my goodness does it work like magic.
The tapioca flour dissolves easily and creates a beautifully smooth and thick sauce.
Remember to keep whisking your sauce continually until it thickens. You don't want any lumps to form and, in a flash, just before it starts to boil, your sauce will thicken. So you need to be vigilant with your whisking and watching.
When it comes to the kinds of cheeses you can use, go ahead and have some fun. You can mix up your macaroni and cheeses with different combinations of cheese. For this recipe, I used a sharp cheddar and some Gruyere Swiss Cheese. But mix it up and use your favorite cheese combos.
And, for an extra special "grown up" version of mac n' cheese, try adding a teaspoon or two of truffle oil to your cooked pasta.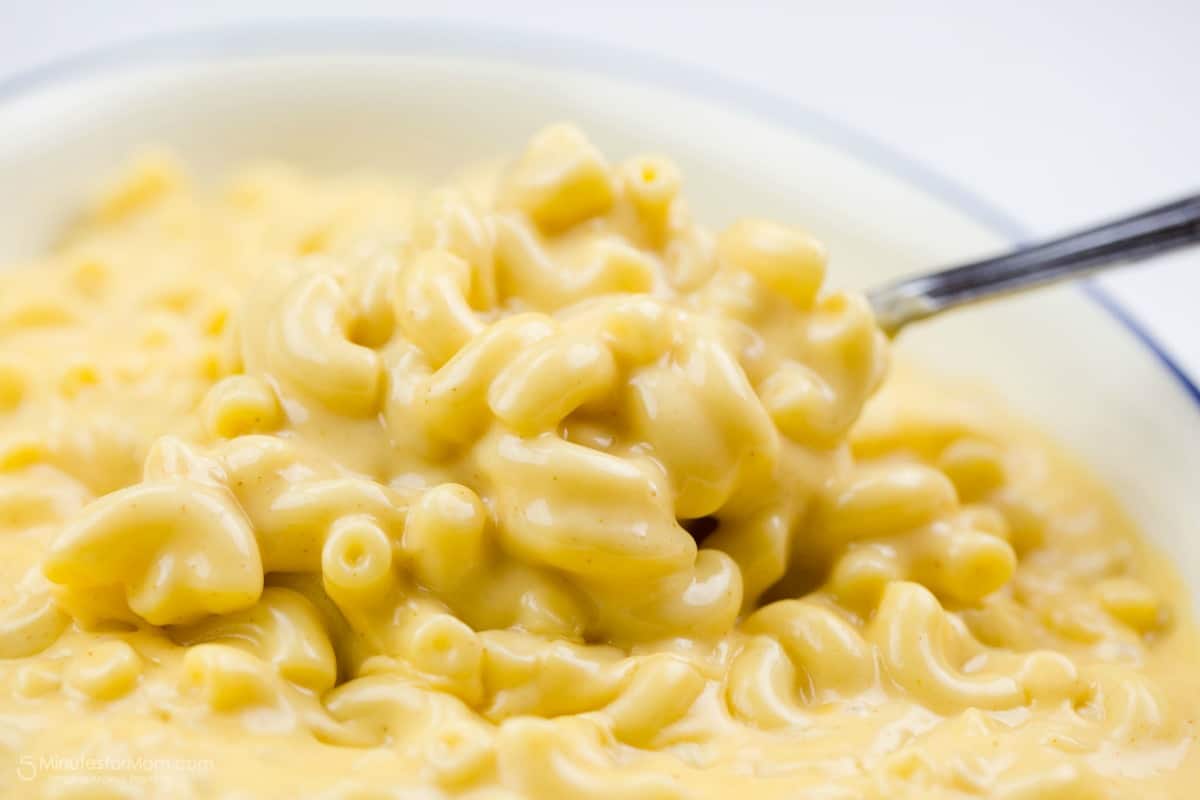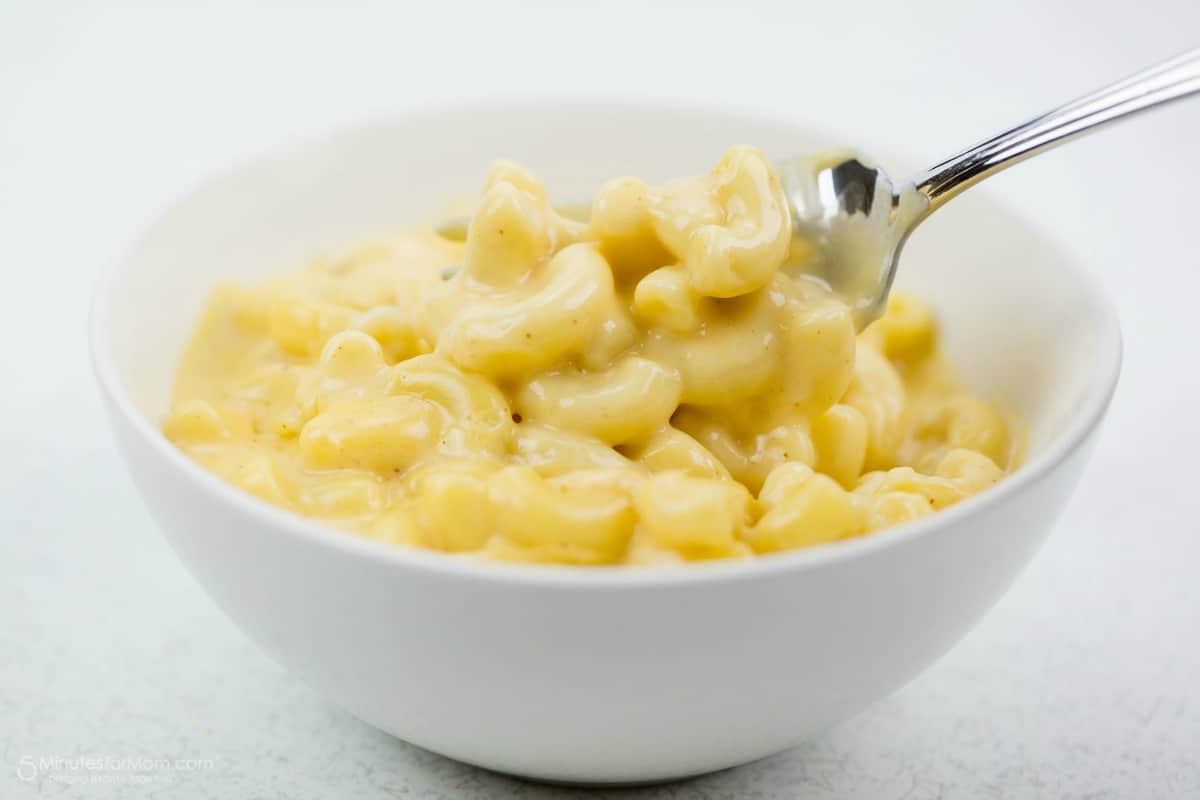 If you wish, you can serve the macaroni right after mixing the sauce in with the cooked pasta, before you bake it. The two photos above show the Macaroni and Cheese before it is baked. Or continue with the recipe and bake at 375*C for 20-30 minutes.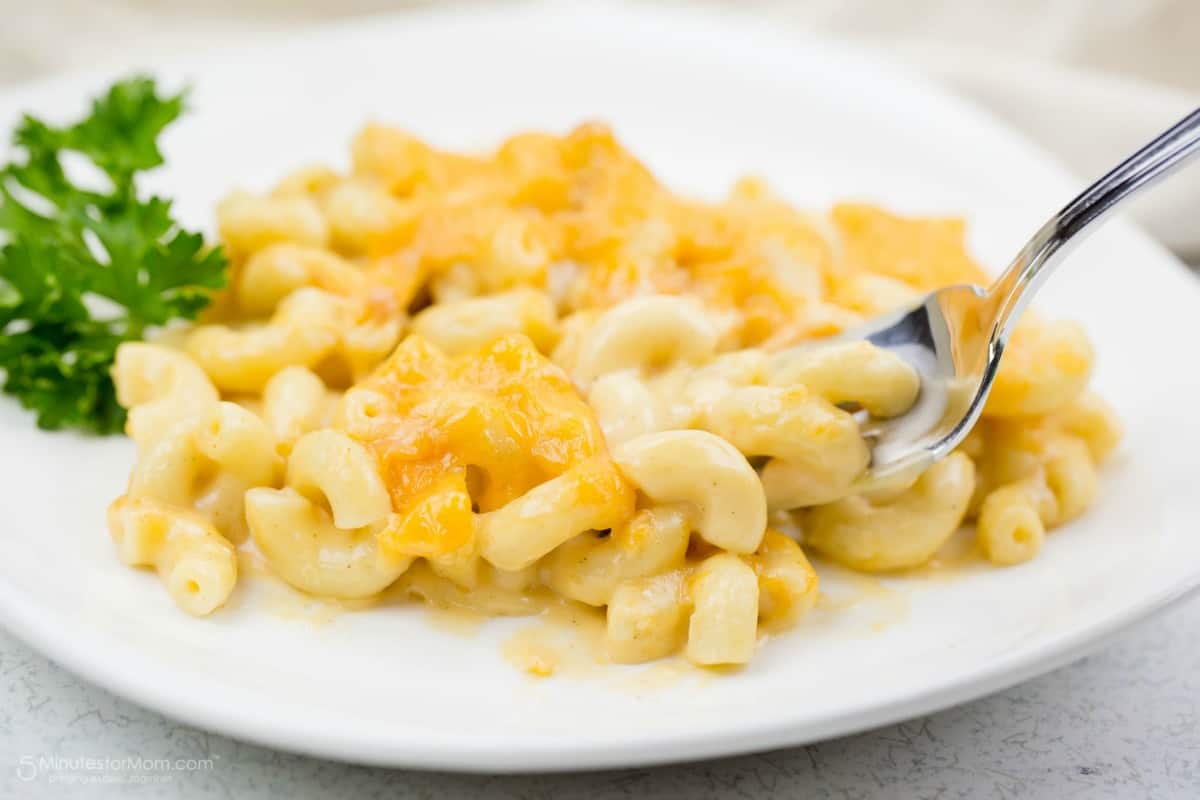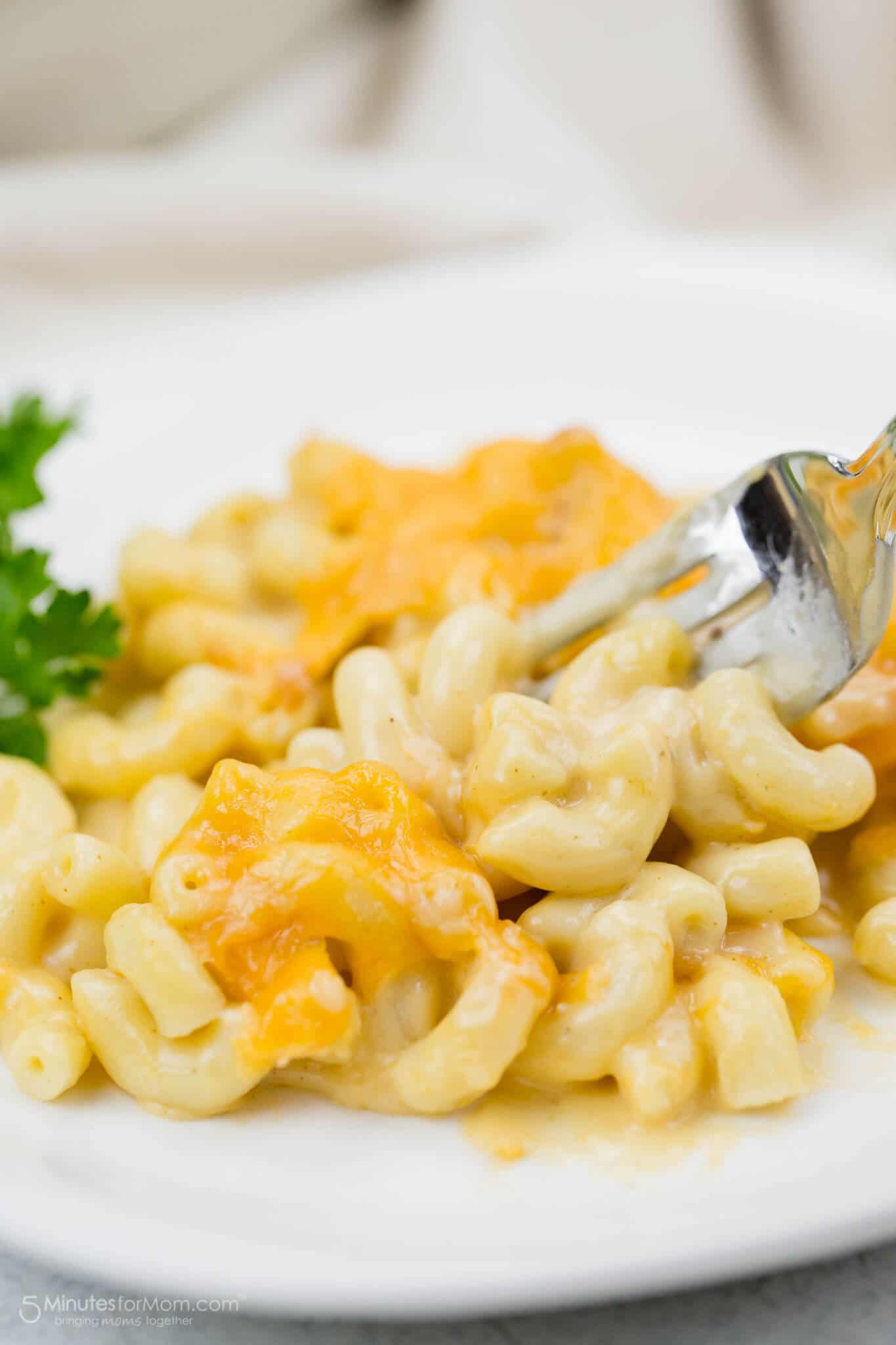 Pasta is a great dish to get kids cooking because you can have them help out with some simple steps and trust they'll gobble up their creation with joy.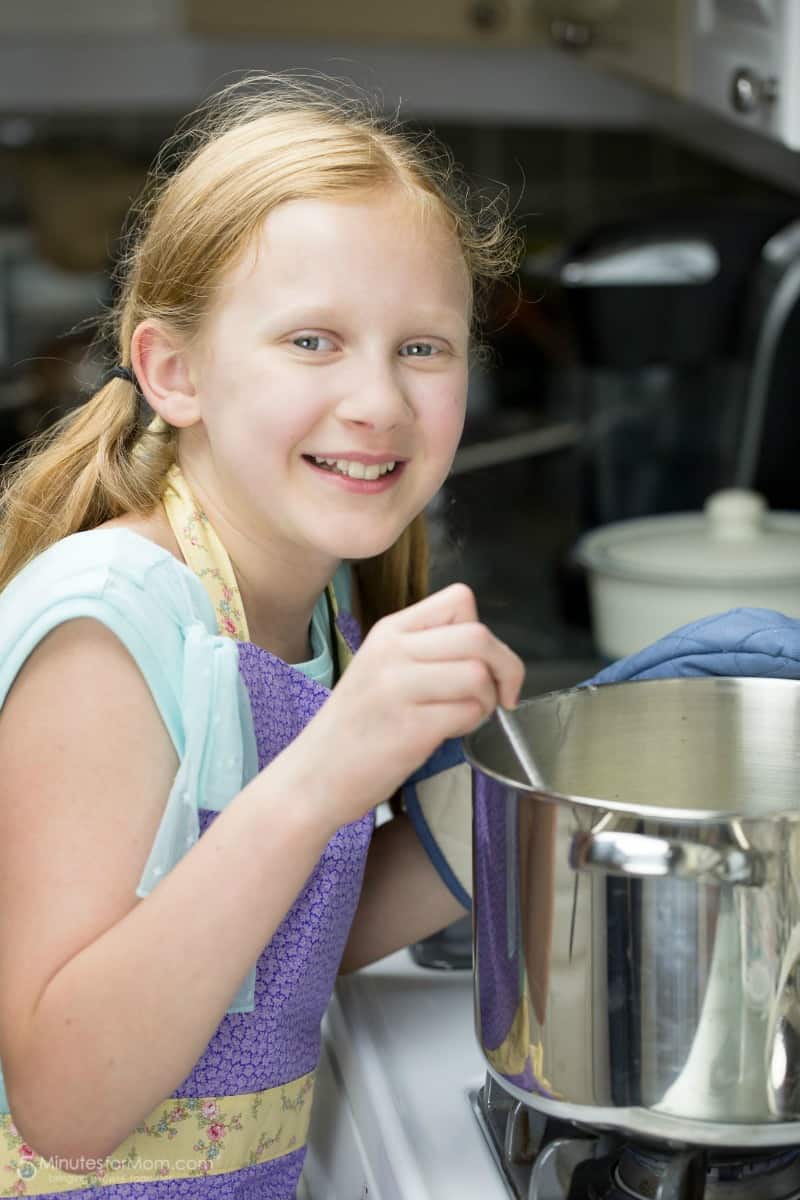 We love Barilla pasta and I've shared before about all the times my girls' Nonna made us pasta in Italy using Barilla.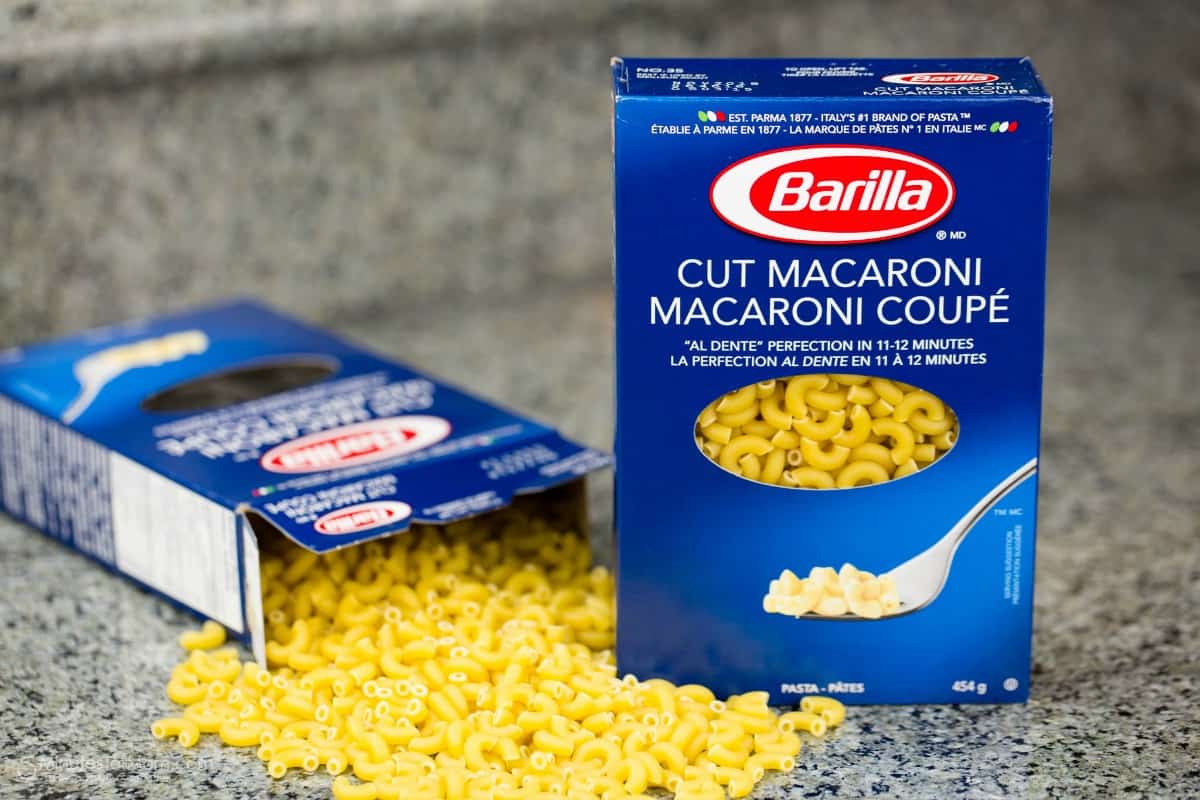 3 Tips for Getting Kids Cooking
Having your kids help make dinner is such a great way to spend time together, teach them important skills and get them excited about eating different foods.
But it's not always easy.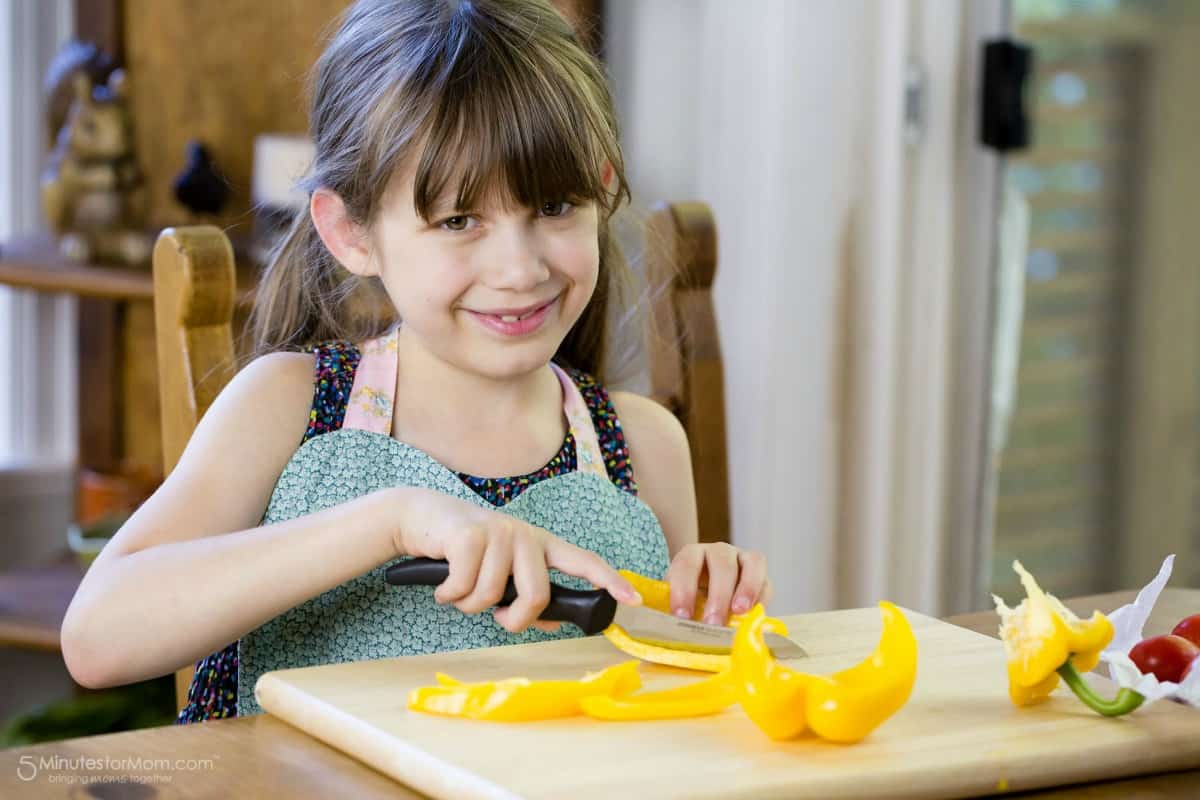 Here are 3 tips to help you get your kids cooking…
Get them excited about aprons.
You want your kids to wear aprons when they cook to protect their clothes, so buy or make them each their own apron. We shared a free apron pattern you can use if you like to sew.

Give them appropriate tasks according to their skill and interest level.
Age doesn't always define what skills kids can handle. If your child is easily distracted, keep the recipe simple and don't expect them to spend too long washing or chopping vegetables.

Try to stay relaxed and not worry about the end result.
Cooking with kids can be stressful. Don't worry about the mess and forget about perfection. It's the process that counts and if the food is edible at the end, count it a win.
Barilla is committed to making mealtime more meaningful for families and they've created a site called Share the Table. Check out the site for delicious recipes and helpful tips for family meals.
Also… we're excited about the new Barilla Pronto. This new line of pasta allows for one pan cooking without having to wait for water to boil or drain it after.
Stay tuned for future posts where we try out Barilla Pronto pasta.
Share With Your Friends
We'd love, love, love a tweet or a pin… Thanks so much! 🙂
[Tweet "Get Your Kids Cooking Dinner For Dad On Father's Day with this No-Fail Recipe"]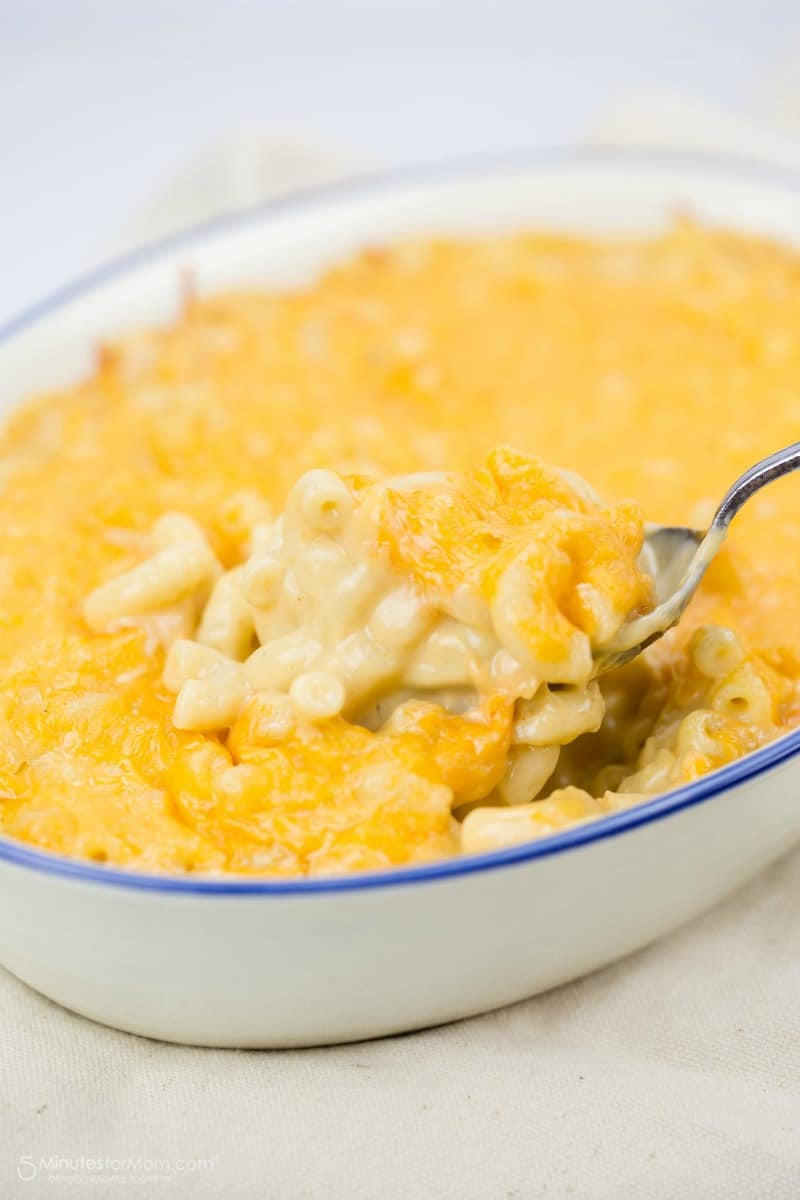 Disclosure: This post is sponsored by Barilla. Extra thanks for reading and sharing.
Written by Susan Carraretto, co-founder of 5 Minutes for Mom
Talk with me: @5minutesformom and Facebook.com/5minutesformom
Pin with me at pinterest.com/5minutesformom