This post may contain affiliate links. Read my disclosure policy here.
Your kids will love baking in one of these pretty little girls aprons. We designed these free apron patterns for girls and their dolls, sewed three of them for our girls and developed a PDF graded pattern and tutorial for you to download for free.
Thanks so much to Little House on the Prairie for inspiring and sponsoring this #LittleHouseMoment post. And an extra thanks to you for sharing it.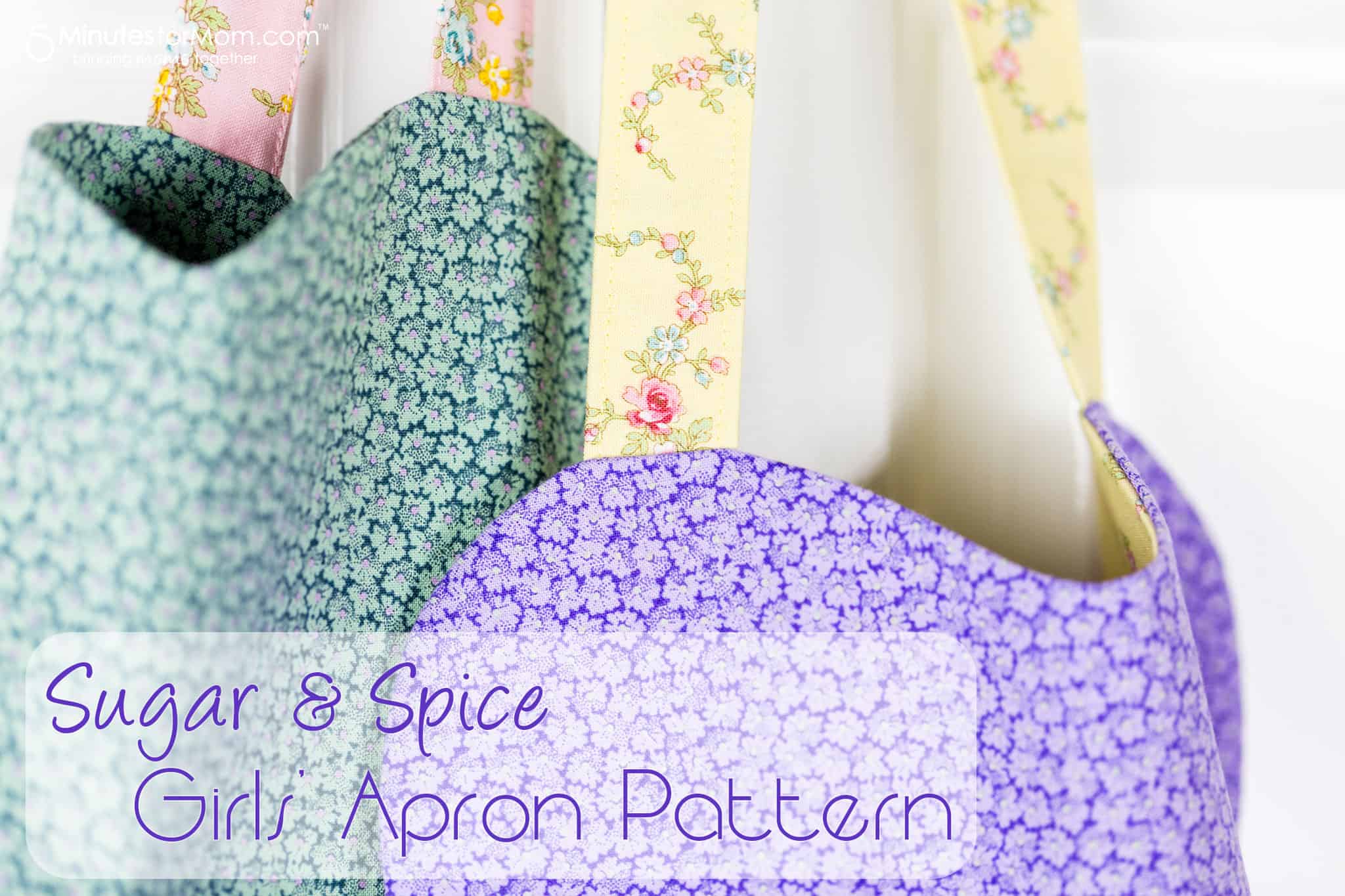 Click Here to Download the Free Pattern.
The first item I ever sewed, besides snakes and pillows on my mom's sewing machines when I was growing up, was an apron.
It was for sewing class in eighth grade. And now, almost thirty years later, I still have that apron hanging in my closet and we still use it.
Aprons are a fantastic sewing project because they never go out of style, they are so useful, and, clearly, they can last for decades.
So when I sat down with our girls and looked at the beautiful fabrics in the new Little House on the Prairie® Andover Fabrics Collection to try and decide what kind of project I would sew for the #LittleHouseMoment campaign, creating aprons for the girls popped into my mind.
The girls all cheered on my idea and I began to create my design.
First, I pulled out all the aprons I have in my house. I think I have about 15 or more. (Yes, I seem to collect aprons.)
I looked at all of the different styles and talked to the girls about what they liked and didn't like about them.
I then sat down and sketched out a design and made up a pattern. I sewed up a sample on some extra fabric. Tried it on the girls. Made some changes and then redrafted.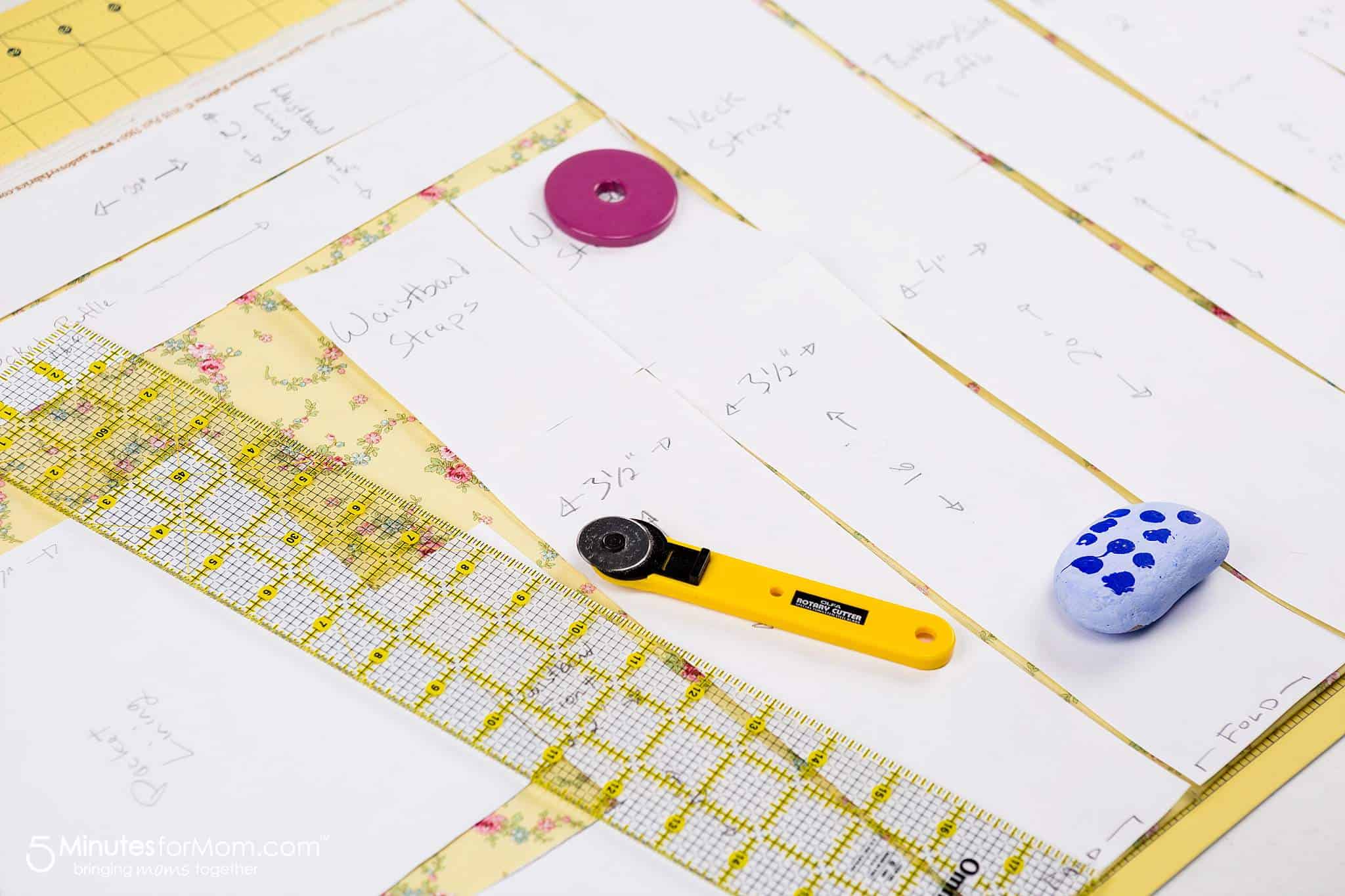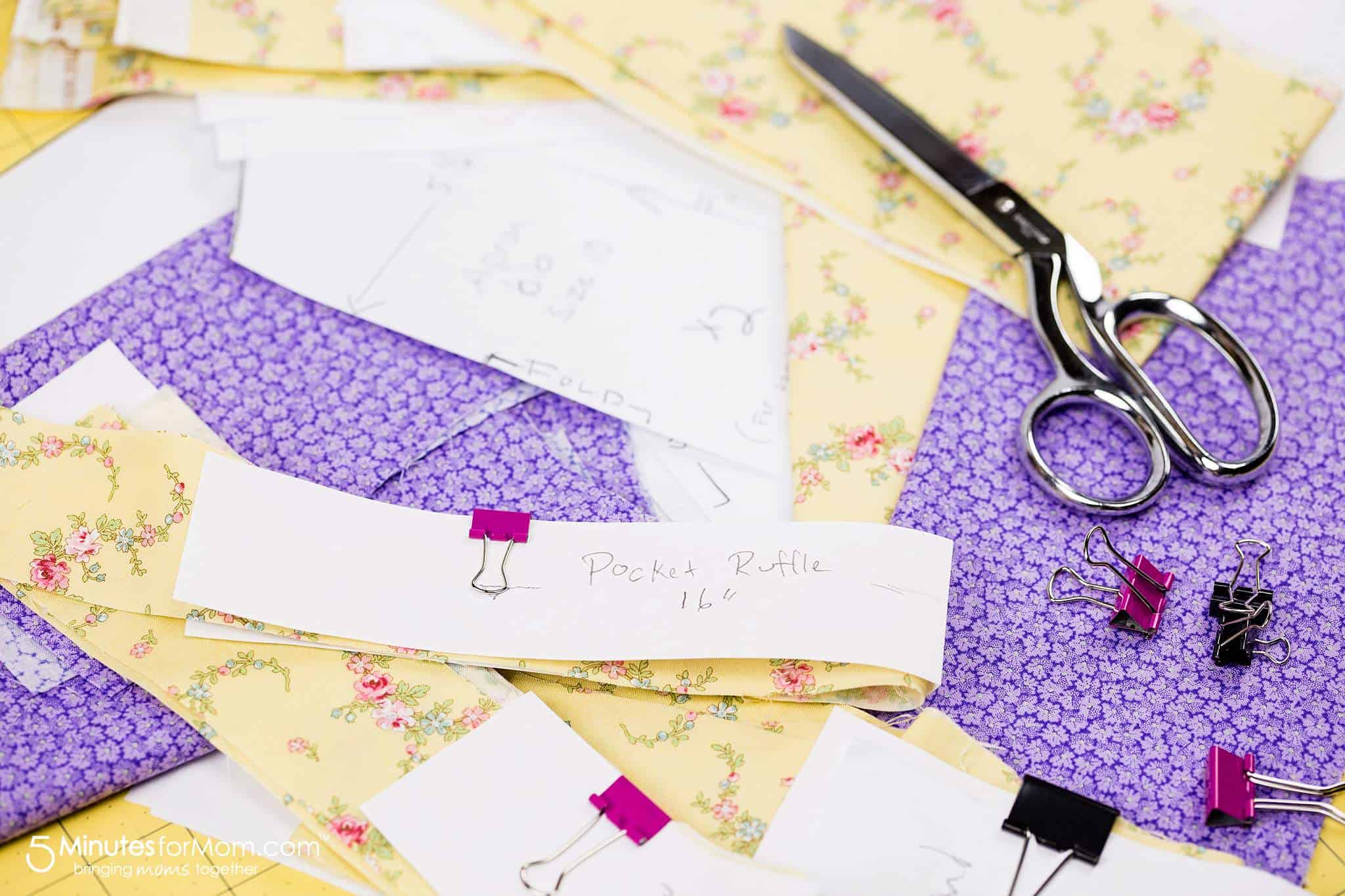 I also called on my long time blogging friend, super sewist and pattern developer, Carissa Haning, to help me develop a graded, professional PDF pattern and tutorial for you.
More than two weeks later… after many hours of sewing, testing, and redrafting… we finally have the FREE PDF Girls' Apron Pattern download ready for you.
I am so excited I am little giddy. For the last year, I have been wanting to develop patterns for our readers and publish more sewing related content. But since my schedule has been too packed, I haven't been able to make it happen. So, hopefully this is just the first of many 5 Minutes for Mom Patterns!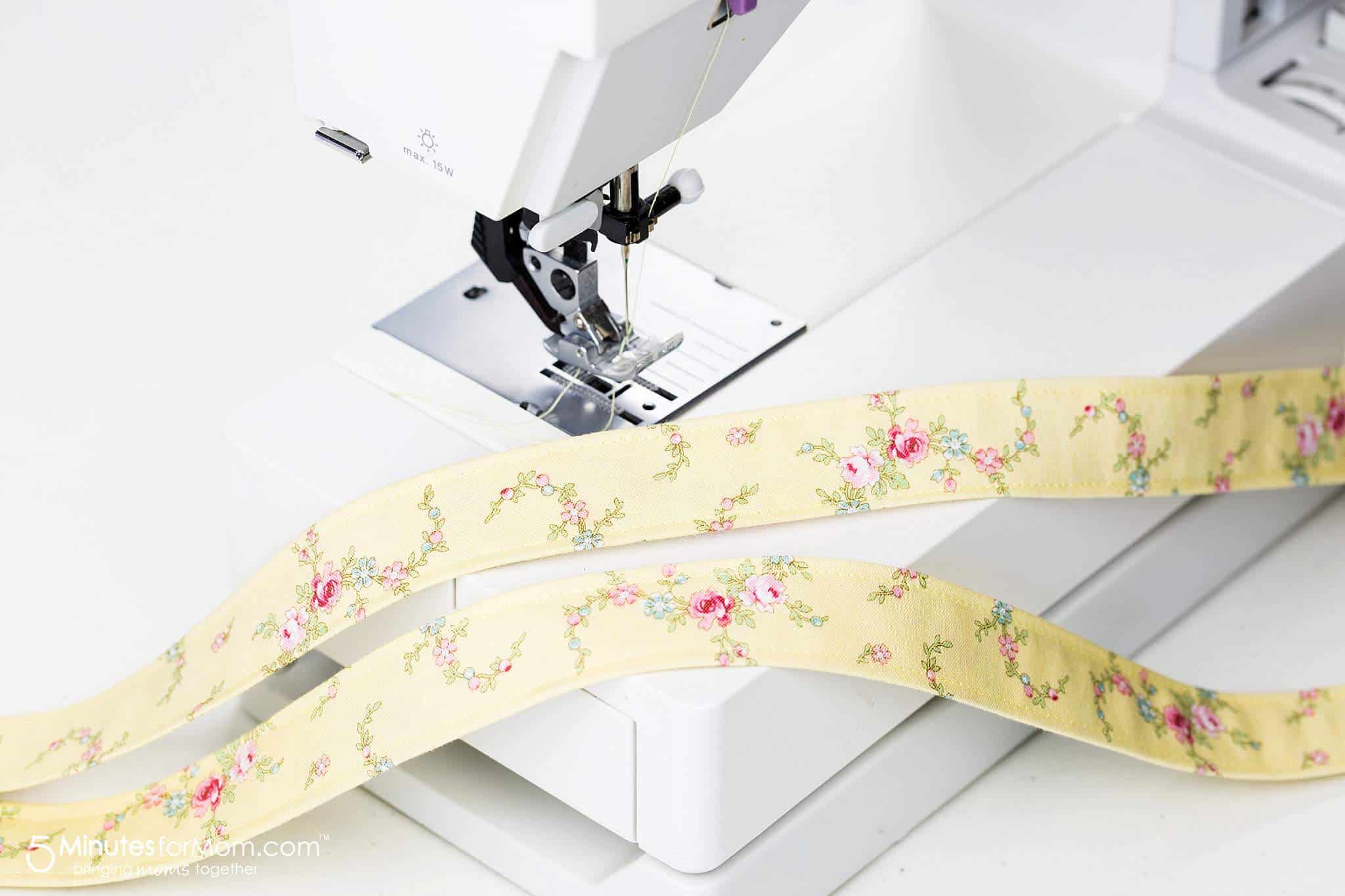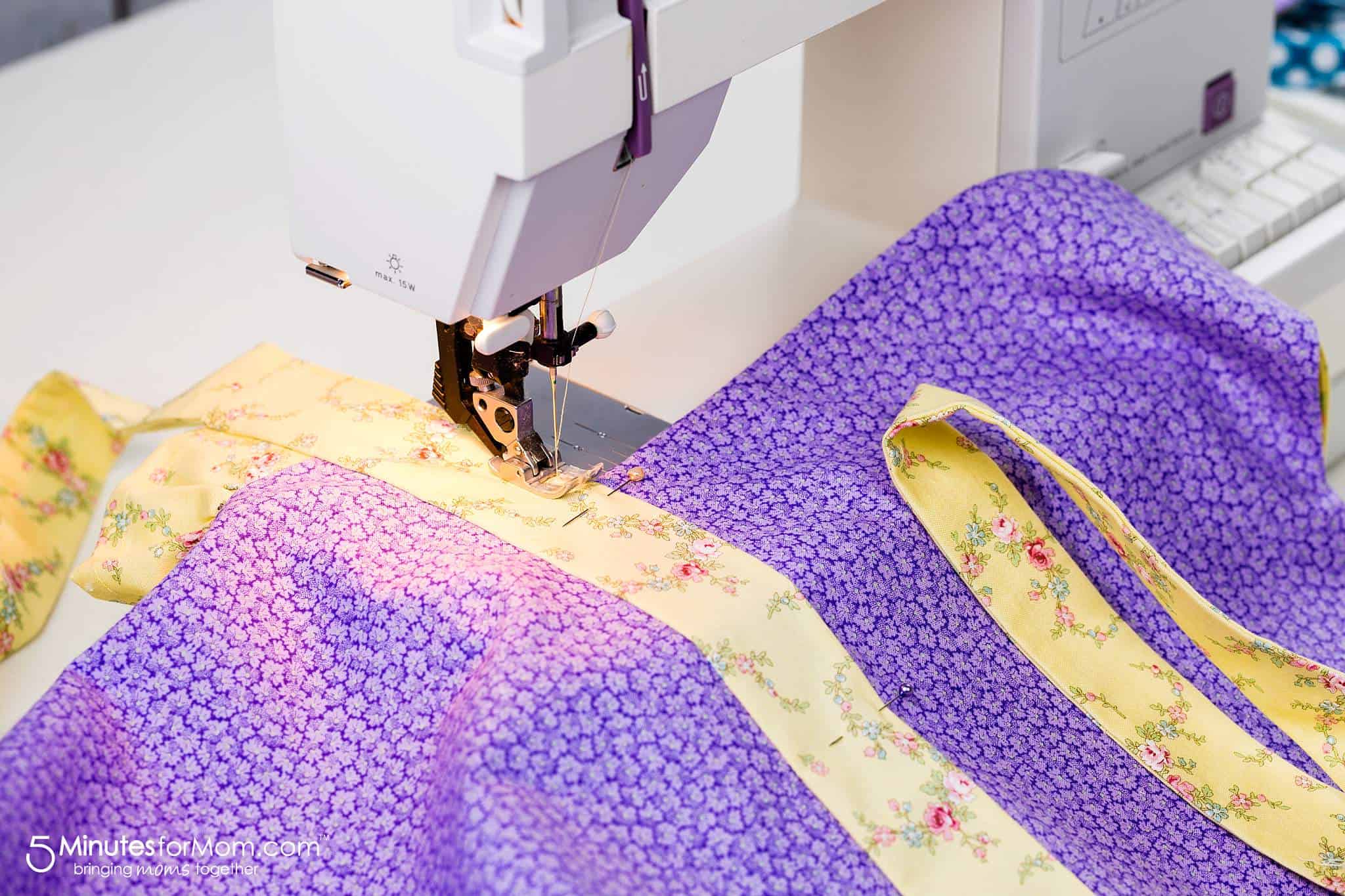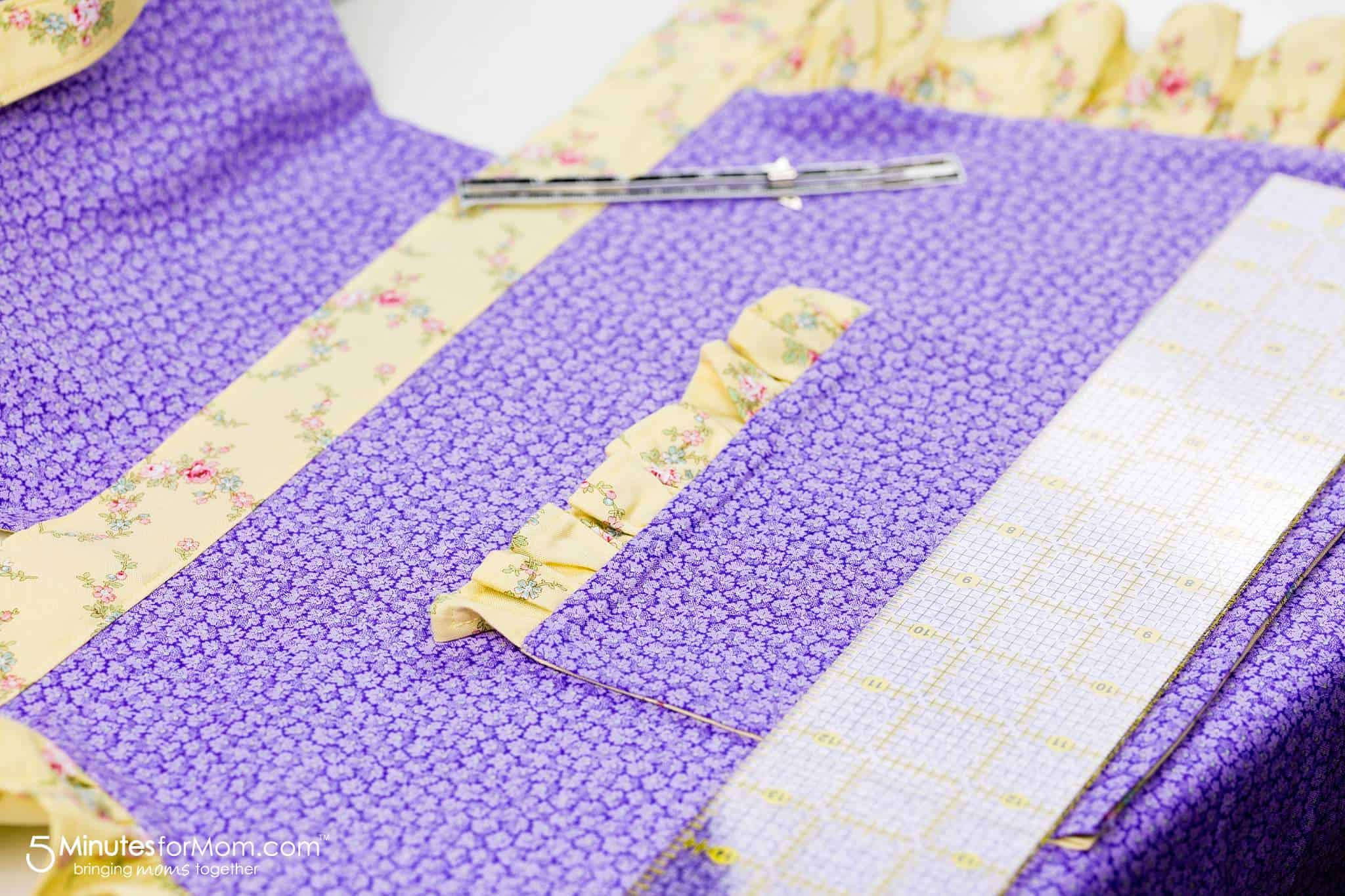 The free PDF apron pattern includes child sizes small to extra large, as well as patterns for 15″ dolls and 18″ dolls.
Carissa's specialty is designing patterns for dolls and so she took my design and made up doll sized patterns as well. Thanks so much Carissa!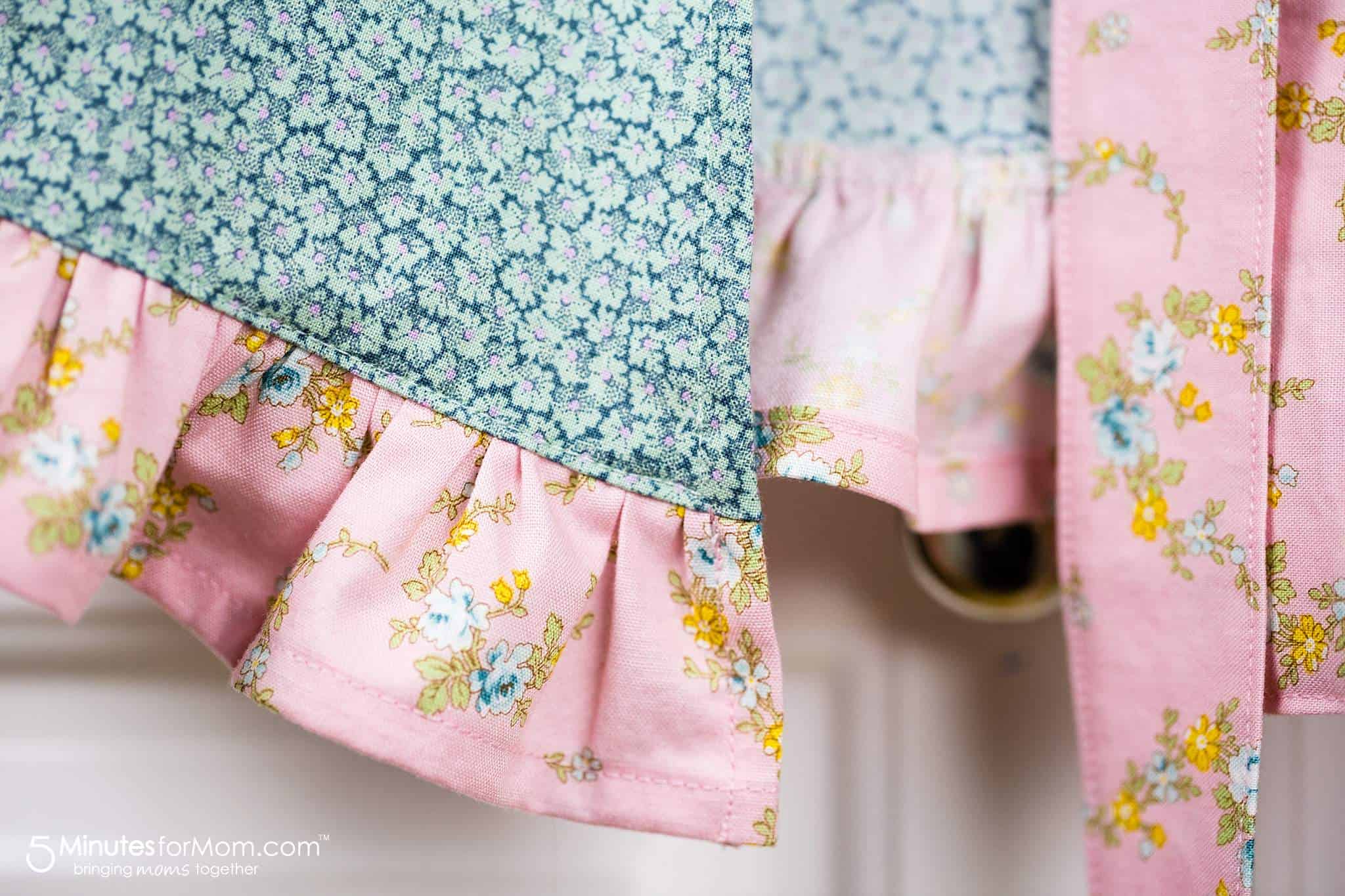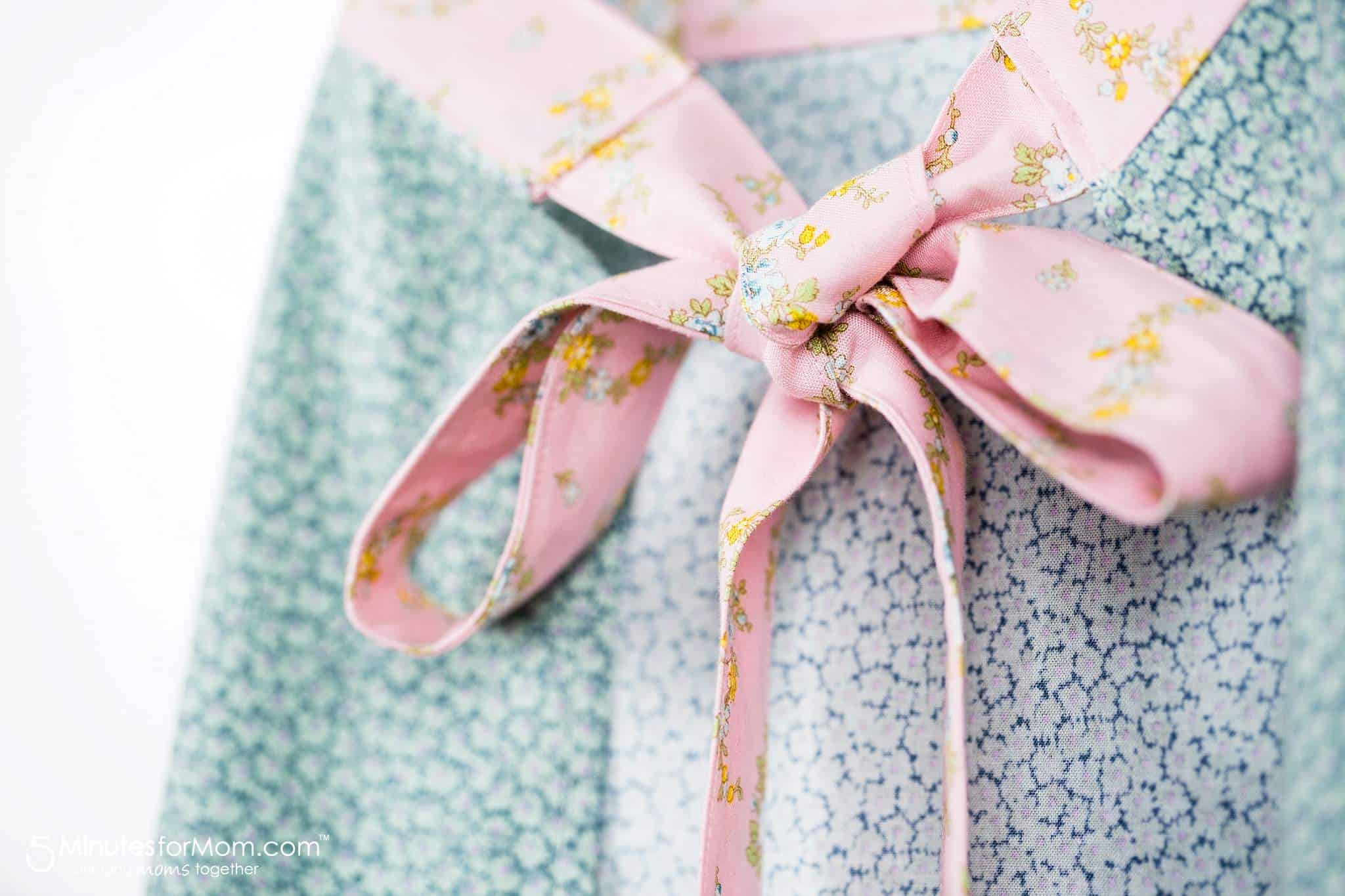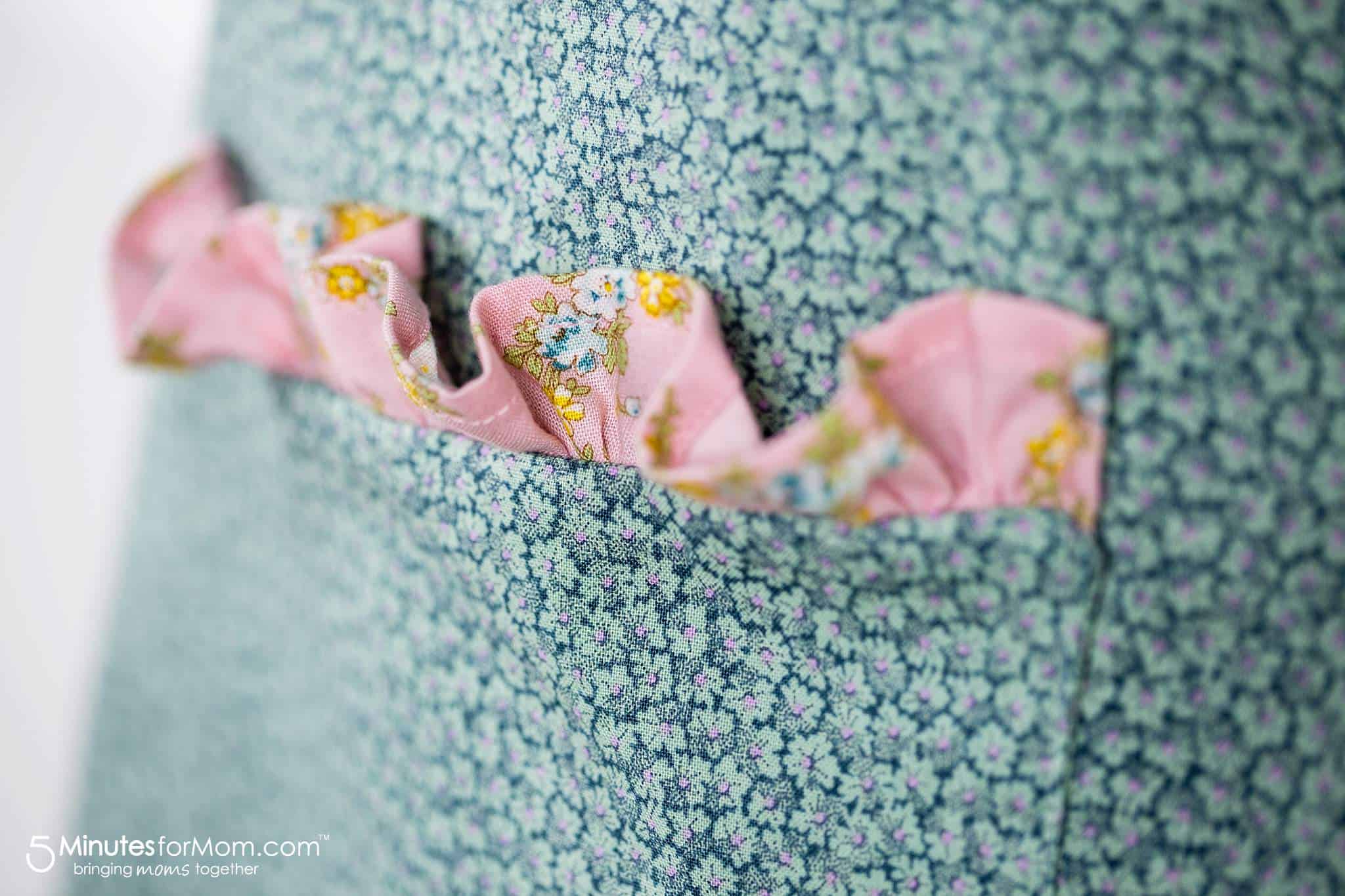 You can find a store near you that carries the collection or shop online.
Susan and I adored Little House on the Prairie growing up. I am definitely going to get the books and the DVD for the girls.
Pin these Free Apron Patterns For Later
We'd love, love, love a tweet or a pin… Thanks so much! 🙂