This post may contain affiliate links. Read my disclosure policy here.
This holiday season, Kellogg Canada will donate $20 to the Salvation Army for each toy-inspired treat a Canadian uploads to RiceKrispies.ca. The Salvation Army will, in turn, use the donations to buy toys for children in need. (Please note that this post is part of a promotional campaign with Rice Krispies.)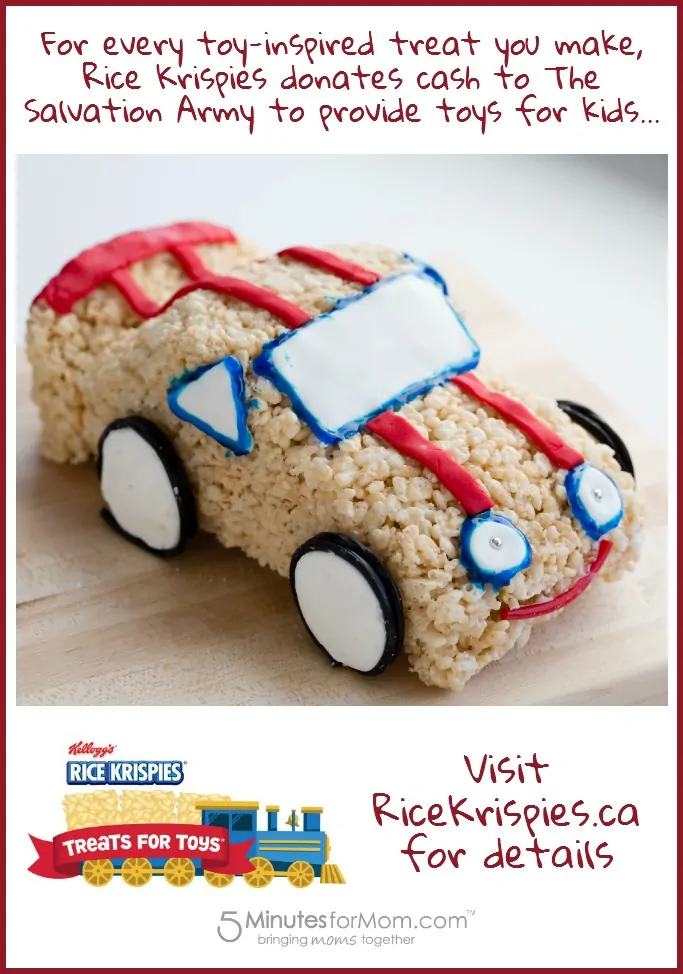 When the holiday season arrives, two things inevitably happen — kids start dreaming of all the toys they want Santa to stuff under their tree and parents start stressing about how they are going to fund the wish lists their kids are penning to Santa.
I have to say, I was pretty happy when my son no longer believed in Santa Claus and could finally understand why "Santa" was able to give expensive gifts to some of his friends and had to be more frugal on his gifts.
(My daughter, on the other hand, still believes in Santa and I am just hoping she doesn't ask Santa for an iPad — because that is not going to happen.)
But I am so grateful that I am able to provide presents and festive food for my kids every holiday. My children get to wake up every year to a tree packed with gifts and a turkey roasting in the oven. Before they even have breakfast, they fill their tummies with Egg Nog and sneak a chocolate or two.
It must be heart breaking for families who can't afford to have "Santa" visit, who don't get to indulge in a morning of gift opening and an afternoon of feasting.
Thankfully, there are ways to spread the joy of the holidays and help out people who are less fortunate.
One way you and your kids can get involved this season is with Rice Krispies Treats for Toys program.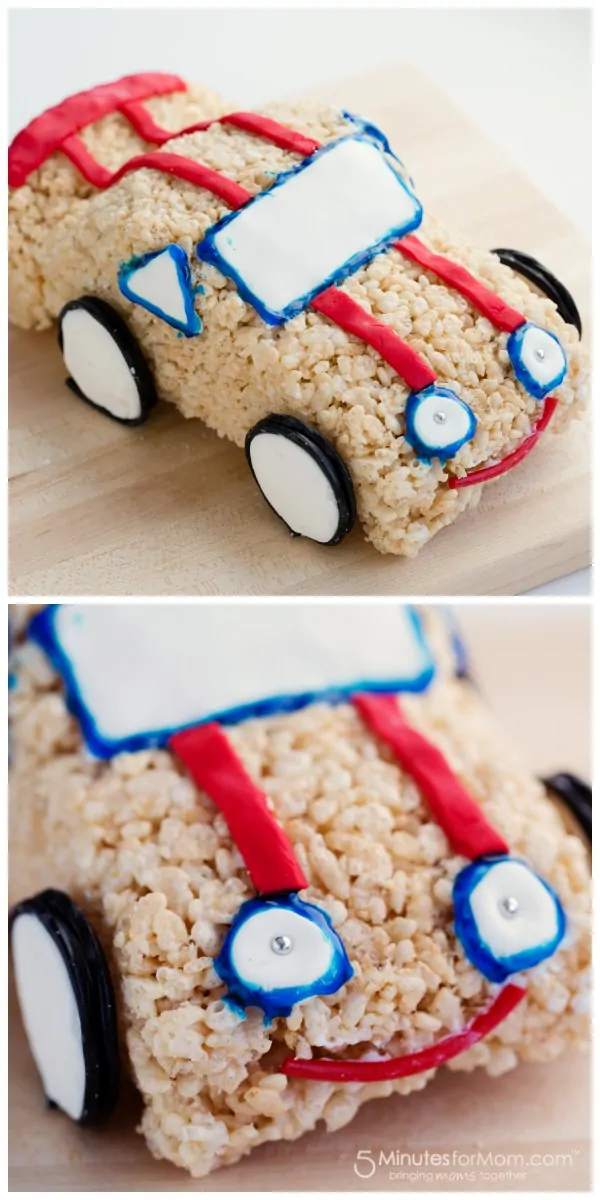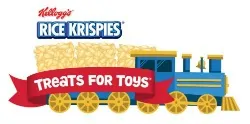 Last year, we were thrilled to tell our Canadian readers about a fantastic program Kellogg's Rice Krispies and The Salvation Army were running called, Treats for Toys. And now this year, we are so happy to say that that Kellogg Canada is once again running Treats for Toys.
Rice Krispies Treats for Toys is win-win for everyone involved. Families get to have fun together in the kitchen creating toy-inspired Rice Krispies Treats, while helping other families who are in need financially this holiday.
My daughter Olivia loves to work in the kitchen and never turns down a chance to make Rice Krispies Treats!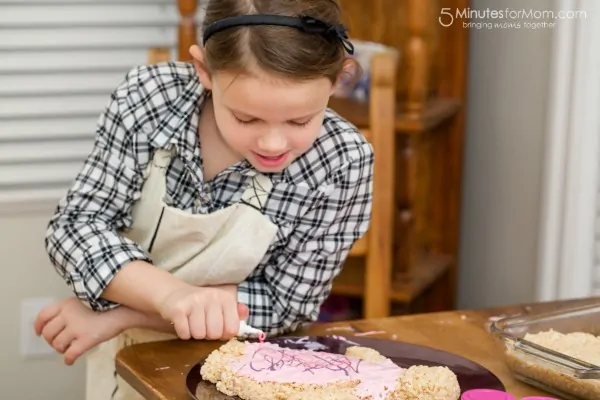 She had a wonderful time creating her very own Rice Krispies Treats Princess – and her Grandma and I had a great time watching our little artist at work!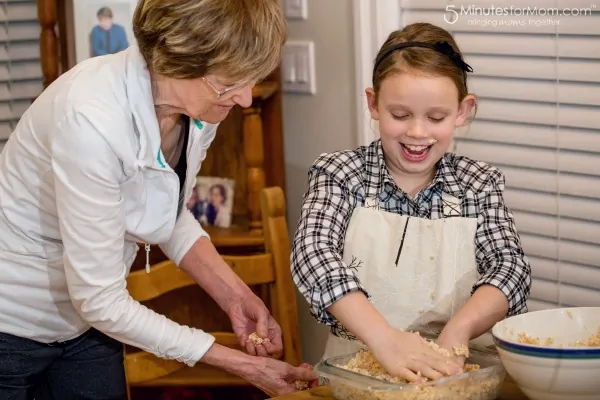 Olivia kept us laughing as we watched her work – that girl is a riot. And she insisted that her Princess was her work of art and she was building it all by herself. Hands off Grandma and Mom!
So here are Olivia's instructions for how to make a Rice Krispies Treats Princess…

We had a wonderful time with our first batch of Treats for Toys this year, and we will definitely be whipping up some more Rice Krispies Treats in the coming weeks.
If you want to get your family involved with Treats for Toys, grab a box of Rice Krispies and a bag of marshmallows and get ready for some sweet fun.
As Simple as Making a Rice Krispies Treat:
Create a toy-shaped treat (You can design your own or make one of five new toy-inspired Rice Krispies recipes available on RiceKrispies.ca.)
Take a photo of your treat
Upload your photo to RiceKrispies.ca
Kellogg's Rice Krispies will donate $20 to the Salvation Army to provide toys for children in need
We hope you all have a great time creating your own toy-shaped Rice Krispies Treats this holiday season!
To follow along in the toy-sharing fun, you can follow the #treatsfortoys hashtag.
FOR MORE RICE KRISPIES RECIPES visit our Rice Krispies Treat Resources & Link-Up Page
Written and photographed by Janice Croze, co-founder of 5 Minutes for Mom and owner of Janice Croze Photography
Please note: This post is part of a promotional campaign with Rice Krispies. Our opinions, and our love of Rice Krispies Treats, are all our own!