This post may contain affiliate links. Read my disclosure policy here.
Jenny, 5 Minutes for Mom contributor, is here to share with you a fun educational website for kids. This post is sponsored, but all opinions remain those of the writer
There are many shows to choose from when allowing our children screen time.  In fact, there are so many options that it can be overwhelming to sift through them all in an attempt to determine what is quality and what is not enriching. Then there is the decision of whether or not the parent enjoys listening to the show in the background!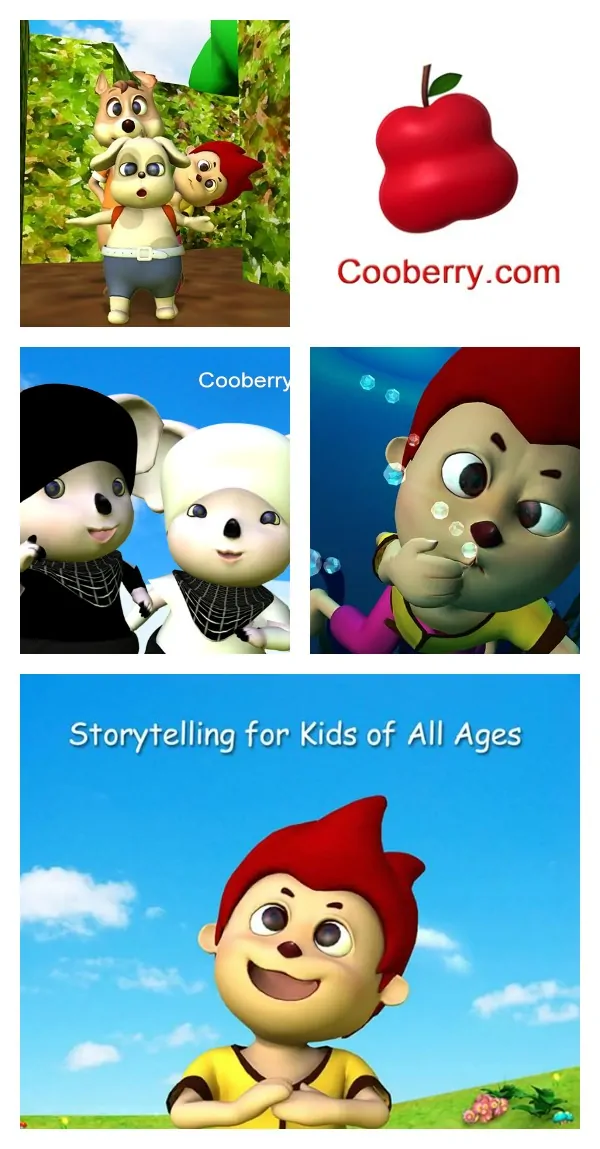 Cooberry is a new, free website that combines learning, unique animation, and fun to entertain and educate your kids through storytelling, eBooks, animations, and fun facts.
UPDATE: Unfortunately, Cooberry is no longer available.
This website is perfect for kids ages 4 to 12 and is filled with five minute episodes that encourage and stimulate imagination while fostering a love for reading.
I'm always eager to find a fun yet educational alternative to TV. This is all available in one online location and can be used for parents to spend quality time with their children for five minutes each day – or watch a bunch of episodes all at once for a special "movie" night! The best part is that parents won't get stuck watching the same epidoses repeatedly as new content is added every day to the free site.
Cooberry.com is named after a unique fruit that grows on a secret island in the Pacific Ocean – Cooberry Island. This wonderful fruit is said to "coo" in the ear "eat me, eat me." Your kids will love the fanciful stories and animation featuring the adventures of the various talking animals who live on the mystical island of Cooberry.
There are many scholastic benefits to storytelling:
 It greatly improves the literacy of children of all ages.
It enhances curiosity, imagination and the quest for knowledge.
It increases the children's attention span for learning.
It teaches morals and positive behavior – right from wrong.
 It passes on new knowledge to children through fun facts.
Storytelling is a crucial step for kids become avid readers in the future
Enjoying storytelling with kids is a great bonding opportunity for parents.
With the convenience of being online and only 5 to 10 minutes each day, parents will have the opportunity to spend quality time with their kids on a daily basis.
I love knowing that I can used media for good and to help my child's education, rather than hindering it!  Cooberry provides wonderful ways to do that with a perfect balance between entertainment and education.
Cooberry.com is compatible with PC or Mac – desktop, laptops and iPad but it is not compatible with mobile devices at this time.
Disclosure: This post is sponsored, thank you for reading and sharing.
Written by 5 Minutes for Mom contributor, Jenny Nanninga.