This post may contain affiliate links. Read my disclosure policy here.
5 Minutes for Books reviewer and mom of two boys Nancy shares some of the ways that she overcame her son's picky reading habits.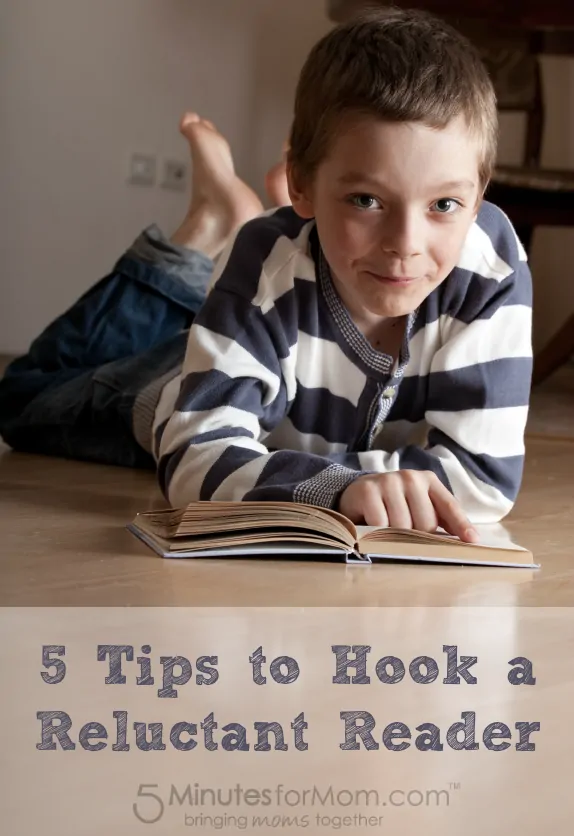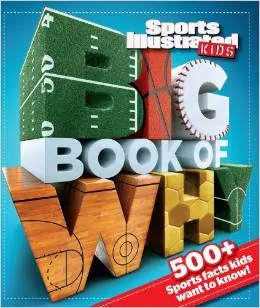 My sixth grade son doesn't quite fit the definition of a reluctant reader. He likes to read, but he's definitely not the bookworm you see in the corner with a book at parties or other events. Reading before bed has been a nightly occurrence since he was chewing on the board books, but he just doesn't read much at any other time of the day.  Oh, except when the latest Wimpy Kid came in and I had to take it out of his hands to eat dinner.  Or when I got some sports-themed Sports Illustrated Kids books for review, and he immediately took them upstairs to his bean bag chair and pored over them.
I prefer to think of him as a picky reader, and finding books he'll like has been a challenge. Here are some ways I've managed to get him to read, which I hope will give you some ideas of your own that you can use with your son or daughter:
Give in to the popular books, especially if its a series.  Captain Underpants is toilet humor for sure, and he owns the whole set (his 7 year-old brother is now working his way through them).  It took me some time to get over my reluctance to let him read about a superhero who wears underwear and a cape, but they were the first books that he looked forward to reading. Similarly, the Diary of a Wimpy Kid and Junie B. Jones books don't exactly have role models, but if your picky reader wants to read them, I say go for it.

Find books that relate to something they're interested in. This sounds like a no-brainer, but it wasn't until recently that I realized my sports-loving kid might like to read novels about sports in addition to the fact books he loves.  Mike Lupica's Comeback Kids series about underdogs and The Sports Pages edition of the Guys Read compilations by Jon Scieszka are just a few of the books I've found. Whether your kiddo is into animals, fascinated by wars, a Disney World fanatic, or intrigued by outer space, there are books out there.

Find out what they're reading in school that they've liked.  Ask your kiddo's teacher what books they've read repeatedly in class, and if they have recommendations.  School librarians are also a great resource as they have direct insight into what's popular and age-appropriate. Last year my son's fifth grade class did in-class book clubs, and his group read a book that took place during the Civil War and the teacher said the entire group of boys was really engaged and excited about the book.  This opened up a whole new world of books he could read.




Facts, facts, facts. National Geographic Kids, Sports Illustrated Kids, Guinness World Records, and many other publishers have fact books that kids love.

Don't let them judge a book by its cover.  I make my son read at least the first chapter in a book. If he's not interested, fine, but more often than not he ends up reading the whole thing.
There are also plenty of websites dedicated to getting kids to read, like Read Kiddo Read, and those are great places to start as well.  But I've found that tailoring the books I get for my kids to their likes has been the best way to get them to read.
Find More
Find more great book suggestions on our Books Pinterest Board.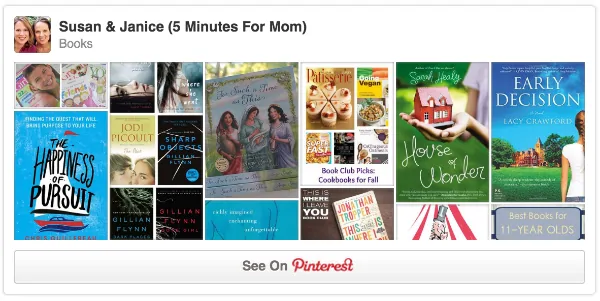 Follow all our Pinterest boards at pinterest.com/5minutesformom