This post may contain affiliate links. Read my disclosure policy here.
It was the first day of fall and all the public school children in British Columbia finally had their chance to go back to school…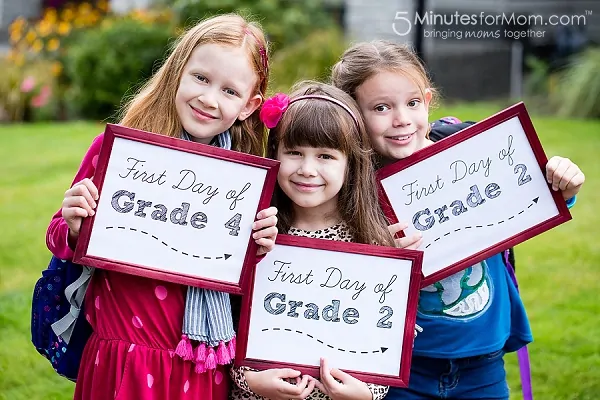 Due to the BC school strike and lock out, our kids' summer vacation lasted for over three and a half months. When the doors finally opened this week, I think parents were the most giddy of all for school to get back in session and schedules to get back on track.
While Susan and I did some Back to School photo shoots with our girls in August for Target, Lands' End, and Triple Flip, we were excited to do our annual first day of school shots.
But, after an incredible summer of sunshine, we woke up Monday morning to sheets of rain and skies so grey I wasn't sure it was morning at all. Somehow, though, the clouds cooperated and the rain stopped just in time for us to snap a few quick photos before we headed to school.
Sophia
Susan's youngest daughter, Sophia, is six years old and in grade two this year. Sophia is super sweet and shy, but don't be fooled. She has a little monkey streak you would never guess was in there.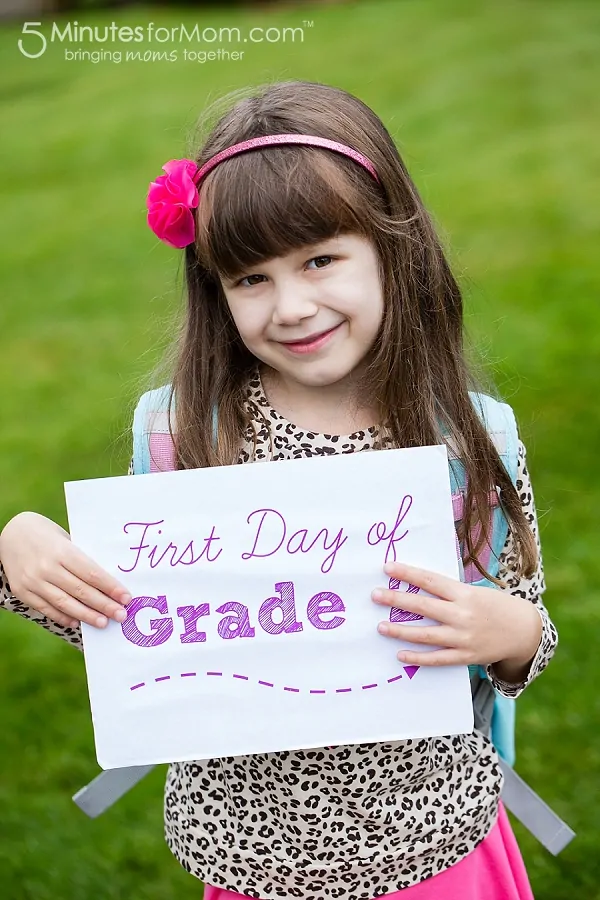 Olivia
Olivia is my youngest and is six years old. (She turns seven this weekend.) Olivia is also entering grade two, but she and Sophia are always in different classes. Olivia is as sweet as she is stubborn and she can teach us all about how to have more fun in life.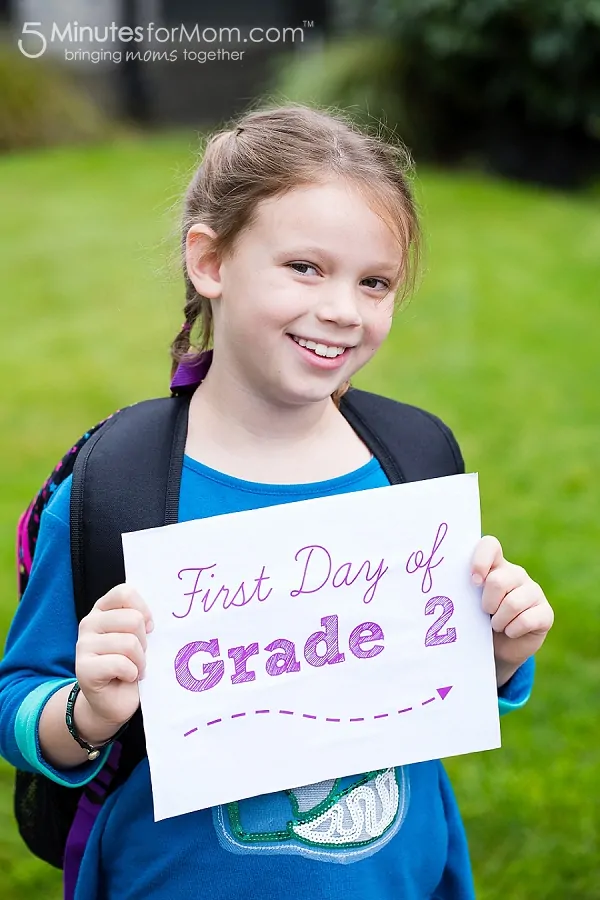 Julia
At age 9 and going into grade four, Julia is Susan's oldest daughter. Julia is the leader of our girl trio. She is packed with creative energy and her imagination keeps our girls in an almost constant world of play and pretend.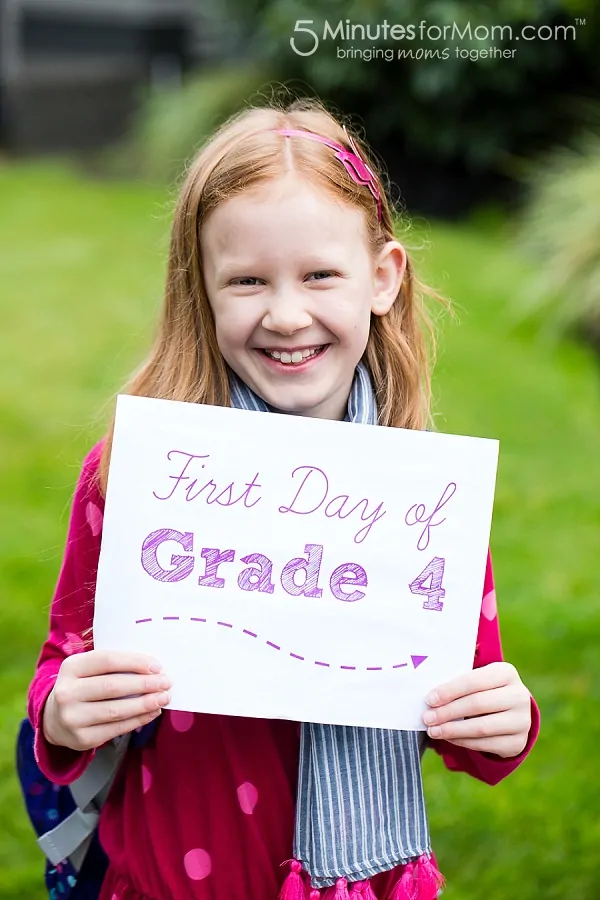 Jackson
Jackson is my oldest — he is twelve and starting grade seven. He was our "only child" for years, with Susan struggling for three years to conceive Julia, and me trying for years after he was born to have Olivia. Susan and I said that "we shared him" and she was his second mom. But then the baby girl boom hit and Jackson's life has never been the same!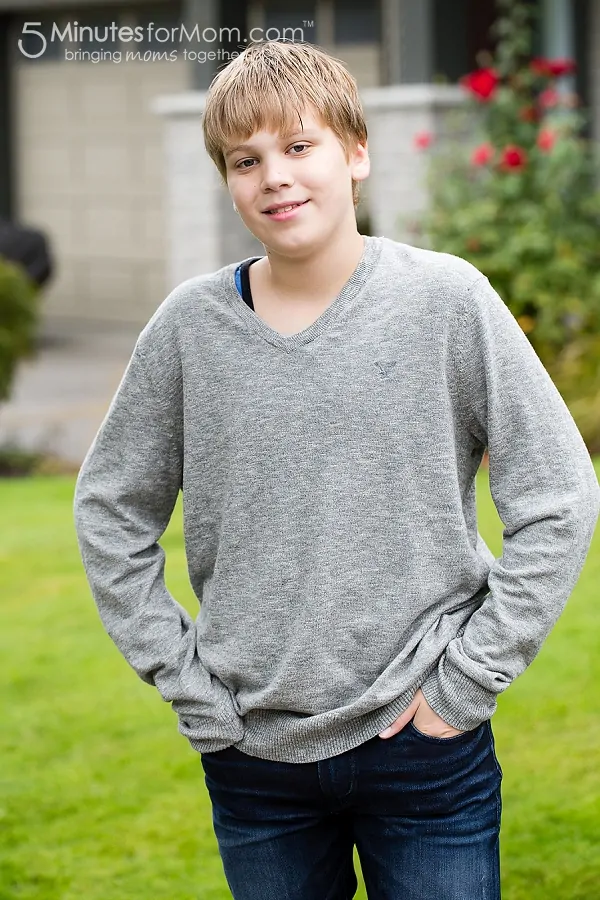 Jackson is wild and passionate and unfiltered. He is great with little kids and loves entertaining his cousins. And even though he usually claims his little sister is an irritant in his life, he can't hide his affectionate fun side with her either.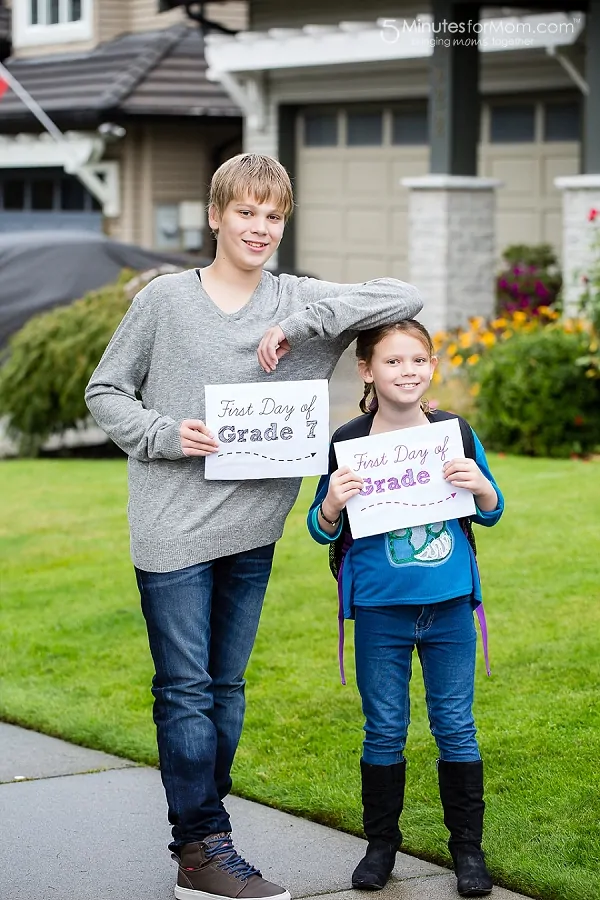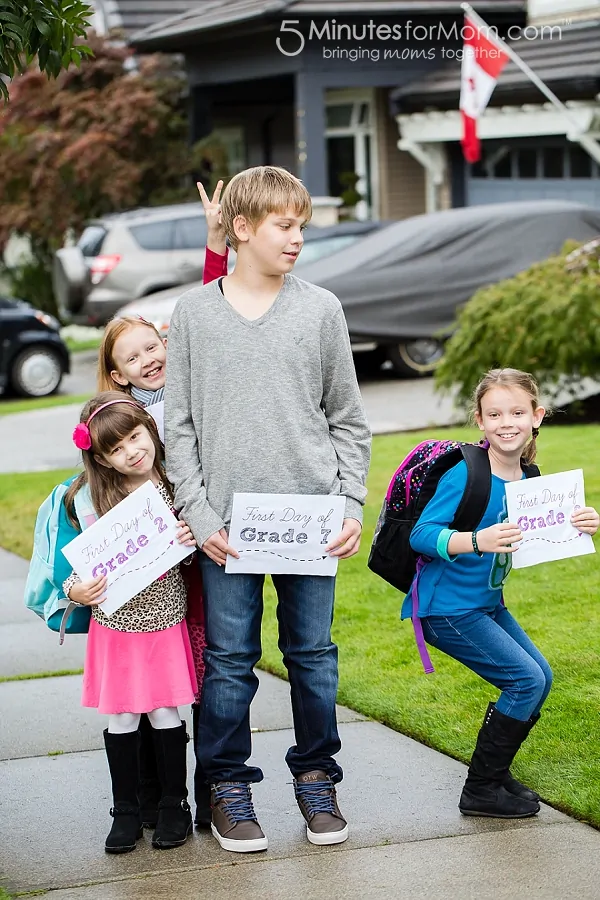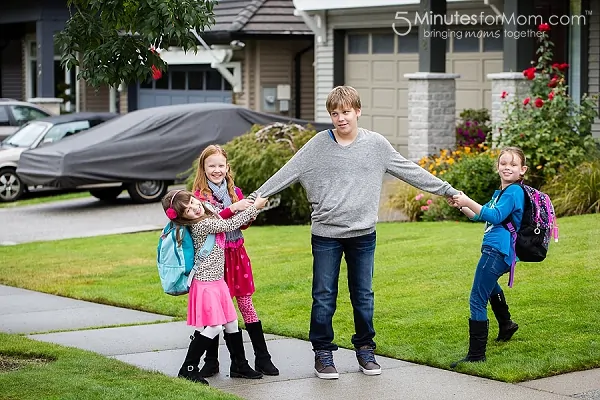 And to all a good year…
We are definitely excited to finally get this year going — and we hope that your kids are having a great year so far in school.
What grades are your kids in this year? What years have been their favourites?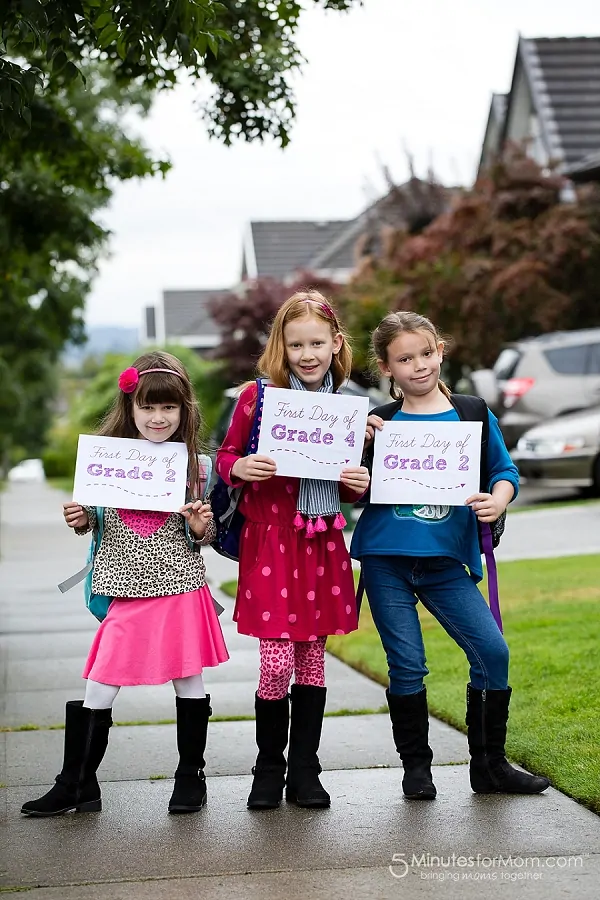 Written by Janice Croze, co-founder of 5 Minutes for Mom
Talk with me: @5minutesformom and Facebook.com/5minutesformom
Pin with me at http://pinterest.com/5minutesformom/