This post may contain affiliate links. Read my disclosure policy here.
Hi–
This is Nancy from 5 Minutes for Books.
In last year's Captain Underpants and the Terrifying Return of Tippy Tinkletrousers (because this is apparently a better name than Professor Poopypants), Tippy escapes from the Captain by going back in time 5 years, scares some kids, and causes Mr. Krupp to be fired, resulting in Captain Underpants never being created by George and Harold. When Tippy returns to the present, he discovers the aliens and other enemies that the Captain has defeated are still roaming the earth, creating havoc.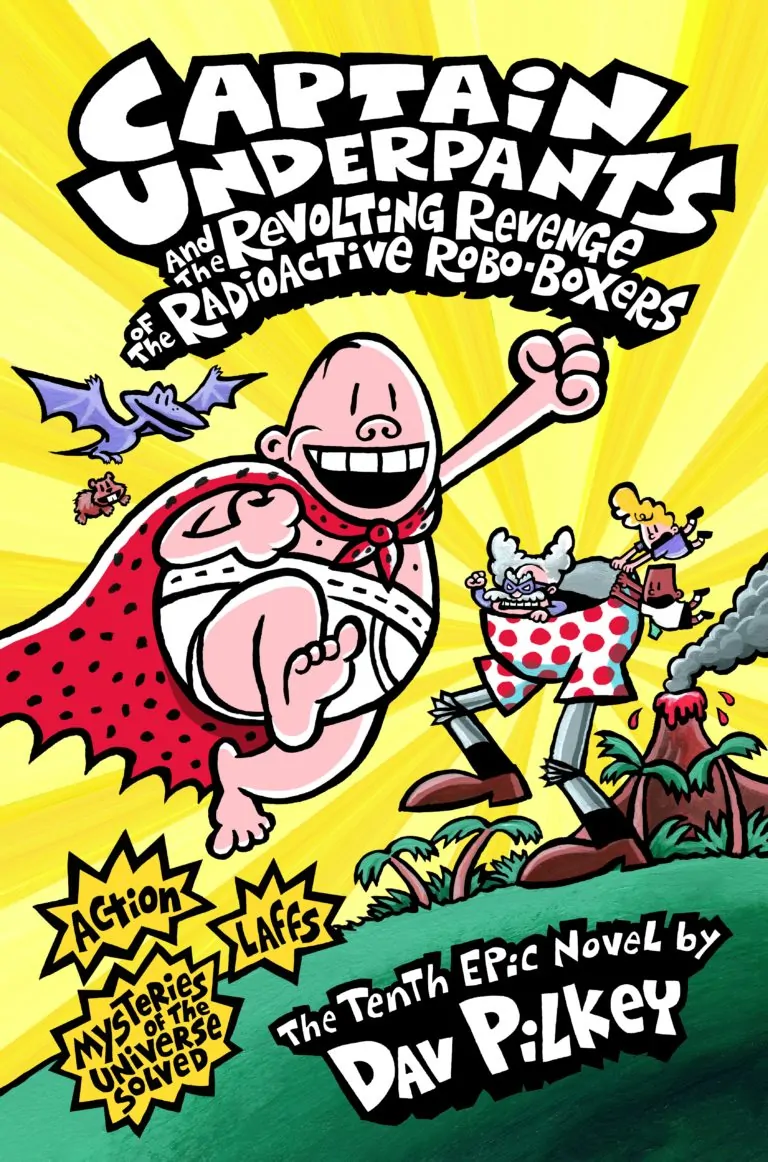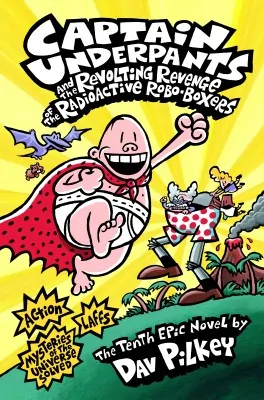 Now, the Captain and Tippy have returned in Captain Underpants and the Revolting Revenge of the Radioactive Robo-boxers!   The tenth epic novel by graphic novel mastermind Dav Pilkey features time travel, flip-o-ramas and a special appearance by Ook and Gluk, those clever cavemen drawn by George and Harold.  We also learn what really killed the dinosaurs, who started the last ice age, and how our universe actually began (hint: Tippy's involved in all three).
Here's a short video featuring what it is we love about Captain Underpants:
For more Captain Underpants fun, check out the Captain Underpants Mobile App!  Calling all fans of the Captain! Get ready for all the action, thrills and "laffs" you've come to know and love in the Captain Underpants books with The Adventures of Captain Underpants App!  Experience the book like never before, for the first time in FULL COLOR!
We have a copy of Captain Underpants, plus the cool zombie nerd glasses seen in the video, for three winners! Just follow the instructions in the rafflecopter below.