This post may contain affiliate links. Read my disclosure policy here.
Whether school has started or will be starting in a few days, chances are the battles have begun. They may be about what can or cannot be worn to school, which backpack or binder fits into the budget, or what a reasonable bedtime is.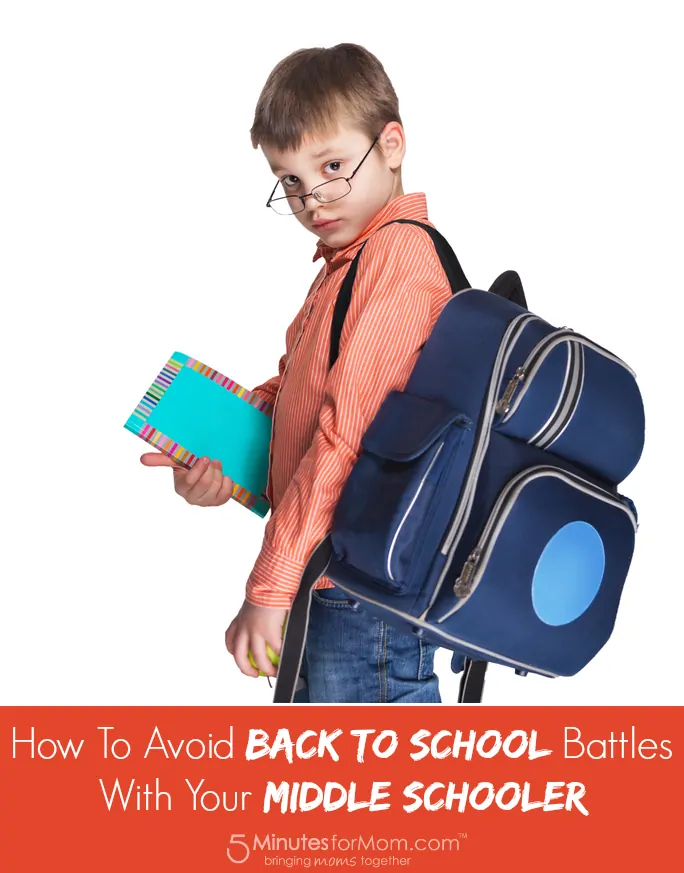 Parents of middle schoolers quickly learn that "Because I said so!" doesn't win many arguments; in fact, it leads to more arguments – and more battles. It's at this point that parents throw up their hands and say, "I don't know what to do with him anymore! I just can't win!"
Remember that line from the movie War Games? "The only winning move is… not to play." It's great advice for dealing with emotional, unpredictable, fast-growing middle schoolers.
3 Tips to Avoid a Battle…
Try to avoid as many battles as you can. Instead, try one of these tips…
Postpone – "I'll have to think about that and get back to you this weekend" – but do give a deadline so you don't sound like you're just putting them off.

Negotiate – "You can have that binder, or you can have the shoes you wanted; make a choice."

Hold your ground – but use empathy – "I know how much you want that shirt, and I'm sorry I have to disappoint you, but…" (Be sure to give a concrete reason.)
The trouble with loud, messy battles is that you can't really win. Just like in thermonuclear war, the winner suffers as much as the loser. And too many battles can cost you the most valuable prize of all – your relationship with your middle schooler.
Don't compromise your standards, don't wimp out on your parenting responsibilities, and don't spoil your children. But try to avoid ugly battles that cause more harm than good. And do everything you can to stay connected to your middle schooler, even when you have to cause some disappointment.
In the meantime… "How about a nice game of chess?"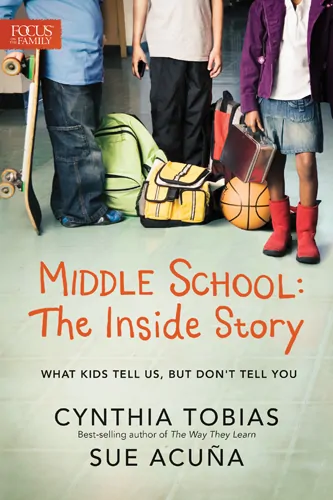 Written by author Sue Acuña.
Sue has loved being a middle school teacher for over 20 years—and her students openly and honestly share their world with her every day.
She is the co-author of Middle School: The Inside Story — What Kids Tell Us, But Don't Tell You, which is available everywhere books are sold this August. Visit her at www.mrsacuna.com.
Click Here to Enter to Win…
Middle School: The Inside Story — What Kids Tell Us, But Don't Tell You.