This post may contain affiliate links. Read my disclosure policy here.
Written and photographed by Janice Croze, co-founder of 5 Minutes for Mom. This post is sponsored by Ritz. Our opinions and our words are always our own.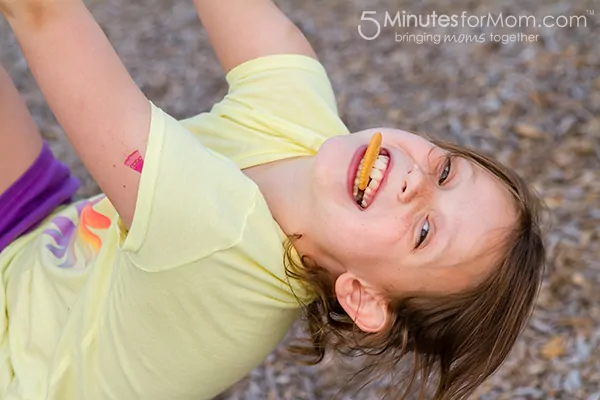 Hungry kids are cranky kids.
Parents have that lesson burned into their psyche in their first few days on the job. Your brand new baby teaches you all about feeding urgency when he wails for his next meal with such intensity his tiny veins begin popping out of his still wrinkled flesh.
Yes, whether it is a newborn screaming at two am, or a two year old screaming only twenty minutes in to a two hour car trip, if your child is hungry, you are going to hear about it.
As demanding and perpetually hungry as newborns are, there are two great things about feeding them: First, you don't have to deal with picky eaters. My babies loved their breast milk. Second, since I nursed until my babies were toddlers, I didn't have to worry about packing a bottle or snacks. I was equipped and ready to feed, whenever and wherever.
However, when my first born got old enough to demand snacks other than what I could offer naturally, I learned two more important parenting lessons.
1. Always have snacks. Always.
For the past decade, I have been the carrier of snacks. In my purse, in my van, in my carry-on suitcase… wherever I go, if I am with my kids, I am ready for the inevitable complaint, "I am hungry…"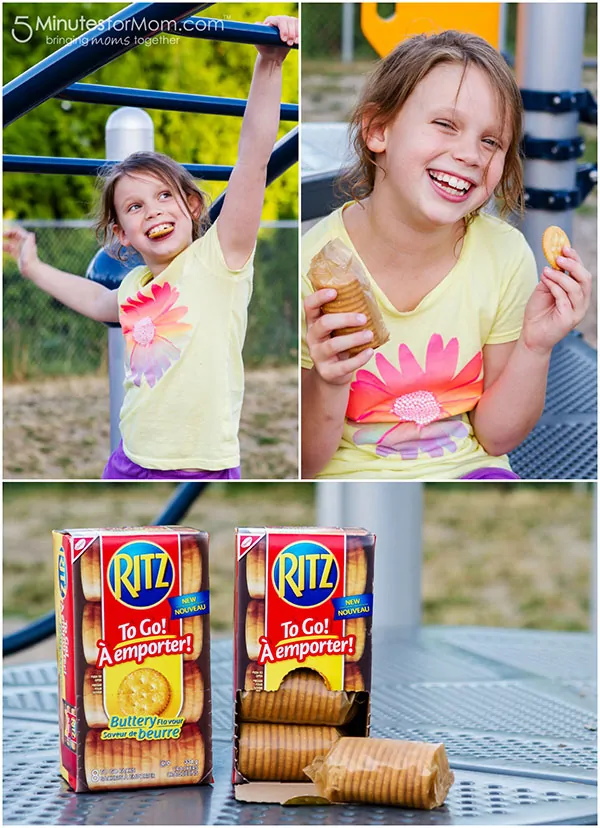 Bring snacks they will eat.
While my son is a good eater, my daughter could win awards for her pickiness. The child doesn't even like French Fries!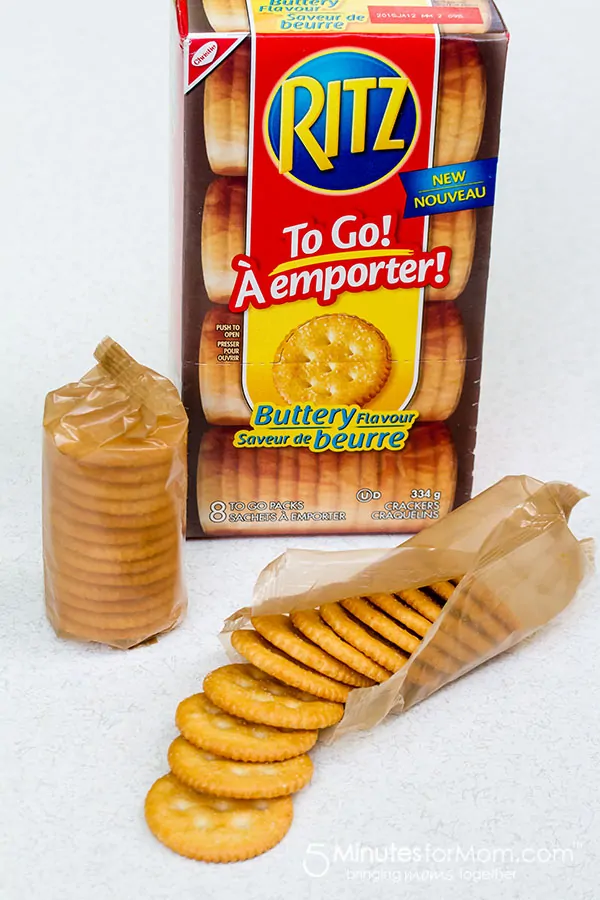 But one quick, go-to snack I have counted on over the years for both of my kids are Ritz crackers. Now, don't get me wrong, I have packed up plenty of carrots, apple slices, and avocado wraps in my day. But these tasty little crackers have satisfied my kids' hungry bellies more times than I can count.
On long (and even short) car rides, in school lunches, for trips to the park or the beach – the list goes on and on – I have reached for Ritz crackers. Because when kids are hungry, this mom has snacks.
So when Ritz Canada asked me to write about Ritz To Go, I said, "Oh yes — I can write about Ritz! And, may I say, thank you Ritz – you have saved the day, many days!"
I especially love the Ritz To Go packages — they are perfect for my last minute snack grab as we run out the door. And with only a small sleeve of crackers opened, we can keep our crackers fresh until we are ready to eat them. They come in two delicious flavours, Buttery and Everything.
Thanks for helping me out Ritz — goodness know I can use some help keeping up with my crazy, busy life.

And to keep up with all the oh-so-good products available in Canada, follow Ritz Canada on Facebook.