This post may contain affiliate links. Read my disclosure policy here.
Teresa from Tiaras & Tantrums, a 5 Minutes for Mom contributor, shares her views on Ivy Kids kits in this sponsored post.  Our writers are compensated, but all opinions remain their own.
We are three weeks away from the end of  summer break, and I'm realizing I'm going to be a bit sad my kids won't be here all day long for me to play with. All summer long we have been giving it our all. We have been having so much fun together, I just can't help it. We've been off venturing about town having pool days, bike riding days and museum days. We have been go, go, going.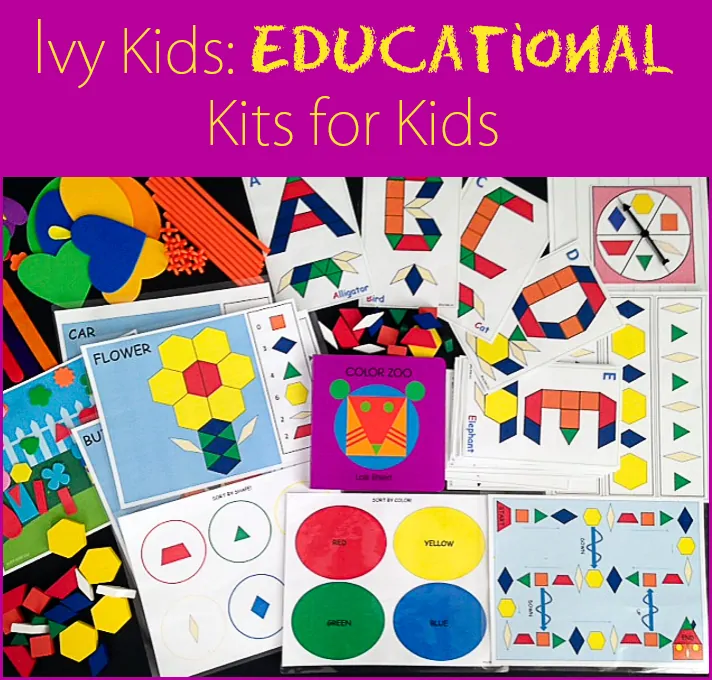 Since I don't want to run out of steam before the summer ends, I have also scheduled some "in-door" activities as well. Because, you know kids (and moms) need some down time as well.
Ivy Kids kits has become my new summer salvation for my craft loving daughters. If you missed my July review of Jump Frog Jump, be sure to check it out. I simply adore this certified-teacher-mom created company focusing on literature based content that encourages problem solving, creativity, and critical thinking!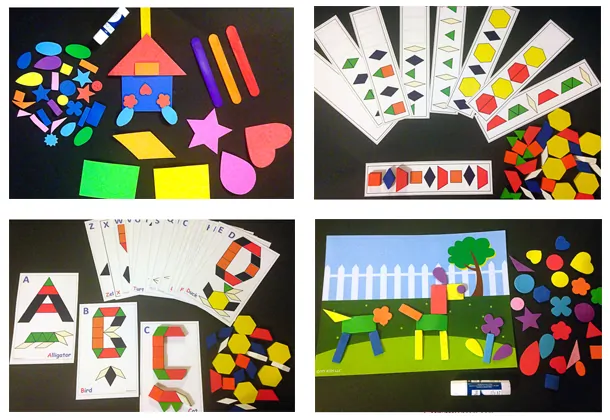 Ivy Kids kit delivers creative, fun hands-on educational experiences to your door step each month. In one little green box, you will find all the materials and inspiration you need for 10-12 activities for your kids—reading, art, math, science, games and more.
Their literature box kits are appropriately themed each month based on a particular book —"Jump Frog Jump" for July (order by August 31 to receive the September box), "Mouse Paint" for August and "Color Zoo" for September.
Promo Code: Use IVYSUMMER20 for 20% off!
Grandparents, friends and family looking for gift ideas? Ivy Kids subscriptions are a fantastic gift for kids ages 3-8. This gift provides wonderful activities, projects and the opportunity to spend quality time together. I think this is even a great gift to give to a teacher or home educator, like myself!
Educational Activities
Our September Ivy Kids box was a box full of fun for both of my girls. Even though my older daughter is 10, she thoroughly enjoyed all the projects as well. Color Zoo is an interactive book that enables a child to create animals out of geometric shapes. This book is fascinating because you are able to look at the shape and identify how the animal changes into a different animal as you flip through the pages. It makes your child think about shapes and colors in a very abstract manner. This little board book will delight and surprise you and your children will learn their colors and shapes quite quickly.
In one little green Ivy Kids box, we found everything we needed to play games, learn primary and complex shapes, make shape patterns, create shapes, and tangrams as well as sorting shapes and a collage exercise.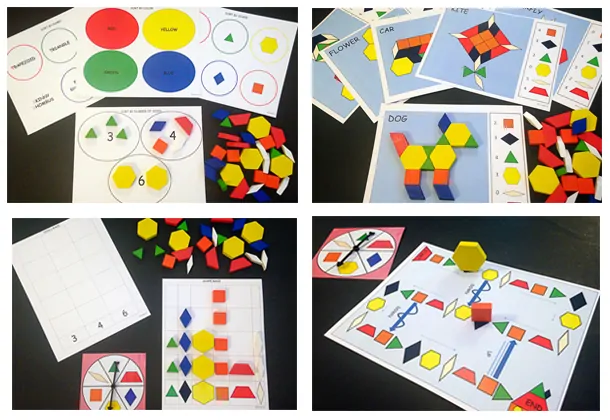 We also found all the materials to create our very own puppets – – a favorite of my oldest as she always loves to host puppet shows for our family. She really created some amazing puppets with her September Ivy Kids Kit.
You have no idea how many times I head to the craft store to pick up random items I'm missing at home for a project I've decided we need to do that day. Do you want to know how much time I waste running out for one piece of felt that I am missing at home or that specific sized googly eye that we don't have or pink glitter. It is so nice to have everything I need in one perfectly packaged green box. I simply need to look in the Ivy Kids kit box to create a fun project for my daughters on one of our "in-door" days.
Educational Fun for Kids
I'm super excited that I will be able to use the September Ivy Kids Kit in the classroom. School is starting soon and I plan on adding this amazing kit to some math lessons. If you area a home educator like me, these wonderful kits are a fabulous addition to homeschool curriculum. I'm going to be bringing these kits to my co-op on the days that I am scheduled. They are going to LOVE these activities and projects as much as my children do.
In September's Ivy Kit, featuring the book Color Zoo  by Lois Ehlert, you will find:
The book Color Zoo by Lois Ehlert, a beloved children's story and 1990 Caldecott Honor Book
Read along Bookmark, to assist with reading comprehension
Animal Puppets, use large and small shapes to create animal stick puppets
Shape Collage, glue shapes to scenery to create abstract art or a representative picture
Letter Zoo, use pattern blocks to create letters and animals that begin with those letter sounds
Let's Make a Shape Pattern!, match the pattern blocks to the shapes on the cards to recreate the patterns
Shape Race, use the spinner and pattern blocks to fill the different columns. The first pattern block to reach the top of the column wins!
Race Home, move the shape game pieces along the path. Get all the shapes home!
Tangrams, use the pattern blocks to create the pictures on the cards
Sorting Shapes, sort the pattern blocks based on color, shape, number of sides, or name
All About Shapes, science booklet that provides facts about shapes and ways to create shapes
Making Shapes, use the straws and connectors to create different shapes
Ivy Kids: Subscription Box
Ivy Kids offers several different subscription packages beginning at $38.95 a month. All subscription packages can be canceled at any time. Ivy Kids is also offering an exclusive summer promo code: Use Code IVYSUMMER20 for 20% off your first month crate(excludes sibling add-on & renewals) through August 31st.
Monthly Kits Include:
  Over 10 activities related to the book of the month
  A classic children's book
  New Subscriptions receive a free welcome gift
Share this offer with your friends, colleagues, family and fellow home educating moms. 
Read throughout the rest of the summer with your kids and Ivy Kids Kits and be ready for the coming school year!
Connect With Ivy Kids

Website  Facebook  Twitter  Pinterest
Teresa is a family lifestyle photographer who is happy homeschooling her three children in the Christian classical education theory in the suburbs of Chicago. You can find her on her blog Tiaras & Tantrums or on Twitter as @tiarastantrums.