This post may contain affiliate links. Read my disclosure policy here.
Teresa from Tiaras & Tantrums, a 5 Minutes for Mom contributor, shares her views on Ivy Kids kits in this sponsored post.  Our writers are compensated, but all opinions remain their own.
Do you want your children to have fun this summer, but not lose reading skills they've attained during the school year? Well, I just received fun packages for my youngest and she couldn't be more excited.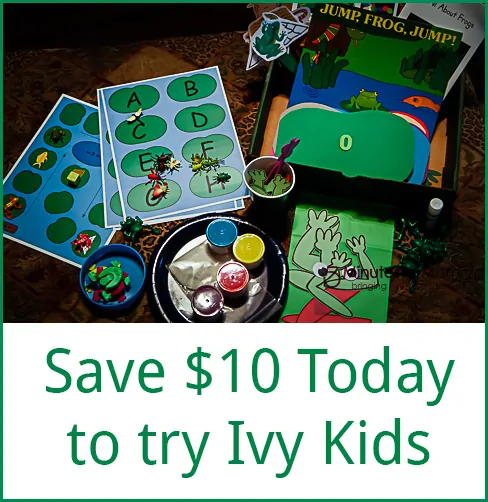 The packages were from Ivy Kids. Ivy Kids is a fantastic resource that delivers monthly educational boxes right to your doorstep that are filled with games, projects and activities centered around a book and theme all geared towards children from age 3-8.

I adore getting packages.  And I love surprises.  And so does my daughter! Ivy Kids is the absolute best of both worlds! You will LOVE Ivy Kids kits! When we opened our July Ivy Kids kit this is what we found. This box had it all!
A classic children's book
10 activities related to the book of the month such as:

Materials to retell the story

A personalized item for my child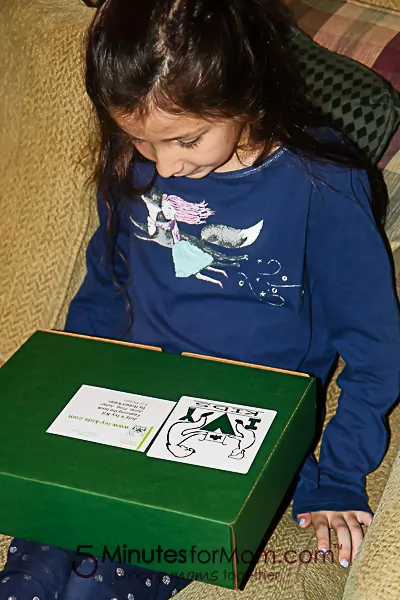 My daughter loved her July kit! She loved the personalized box AND door hanger and promptly hung it on the door to her room. Then she got right to work on some of the activities. I love that not one single detail was left out. These pre-planned educational boxes have everything. The games were well thought out and fun, the activities were engaging and the projects were very creative. My daughter was having so much fun, she didn't even realize she was learning and certainly not home educating. I loved how Ivy Kids sparked her creativity!
If you are looking for a reading program to continue your reading efforts throughout the summer months Ivy Kids kits can help. Ivy Kid's fun games make reading an enjoyable activity–especially on hot afternoons, when a little rest and air conditioning are in order . . . or first thing in the morning before summer activities and camps begin. Each activity and project is meticulously packaged and includes a detailed instructional guide with questions to scaffold learning. Everything you need is included in the monthly kit.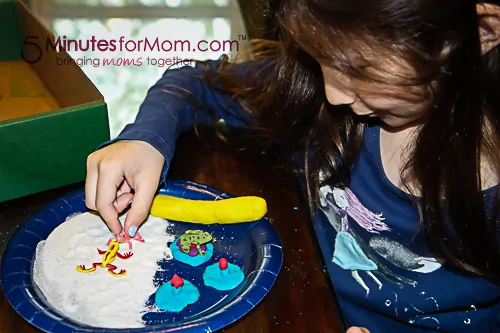 Summer is great fun–and so is Ivy Kids! I am a home educating mom and am as excited about Ivy Kids kits as my daughter. These kits are perfect for the summer months to prevent summer brain drain, encourage reading AND are a perfect compliment to our current classical curriculum . . . because we still school in the summer months part time. Sometimes I run out of creativity myself and Ivy Kids has taken over for me. I simply open our monthly kit and everything is right there for my daughter and I to engage in an educational activity.
Ivy Kids is an easy to use subscription box program that features ten fun, reading games, activities and projects which teach children from 3 to 8 years old to not only read well, but to enjoy it too. Created by Taseea Lainas, a certified early childhood teacher and mother of two; Ivy Kids incorporates the skills of reading and encourages problem solving, creativity, and critical thinking. I love that Ivy Kids has done all the research for me to find versatile activites that I didn't have to locate on my own. Ivy Kids kits develop fine and gross motor muscles, build math and literacy skills, encourage reading comprehension, and promote scientific thinking – into one package that children actually love.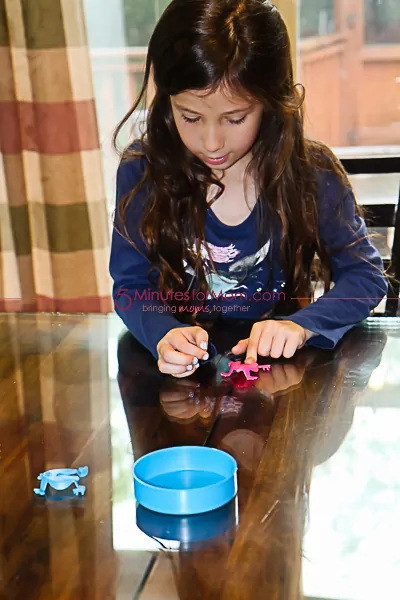 Ivy Kids is the perfect way for kids to learn and become better readers. I can't wait to start our August kit!
Ivy Kids can be used to
Build math, literacy, and fine motor skills
Develop problem solving strategies
Engage in critical thinking
Improve reading comprehension
Help struggling readers
Help children with reading and learning disabilities
Utilize creativity and imagination
Enhance communication skills
Build vocabulary
Offset summer brain drain!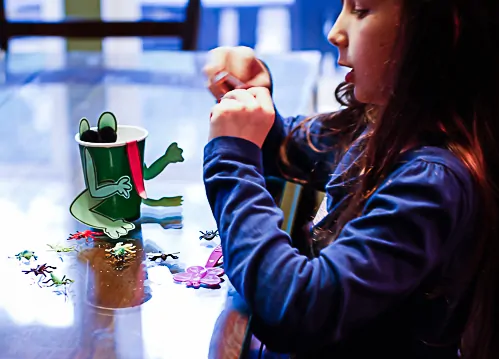 Get Started Today to Prevent Summer Brain Drain at Your House
Getting started is easy. All you need is a computer with an Internet connection, and you can select a subscription plan and subscribe. Gain access to countless tips, tools, and lessons that help children become the best readers they can be as they also discover how enjoyable reading, especially summer reading, can be!
If you haven't tried Ivy Kids kits yet, now is the time!  Every product in each monthly subscription box has been recommended, reviewed and developed by the Ivy Kids early childhood teachers. Busy parents now have a resource to spend quality time with their little ones engaging in creative activities that will build important foundational skills in math, literacy, and science.
I love Ivy Kids and know you'll love them too!
5MFM readers that sign up before June 22 will receive $5 off a Monthly subscription, $5 off a 3-Month subscription or $10 off a 6-Month subscription.  All subscriptions will include a monthly personalized item for the child. In addition, the first 500 subscribers will receive a "welcome gift" in their first Ivy Kit.
Enter coupon code "5MFMIVYKIDS" at checkout.
Follow Ivy Kids on Twitter at @IvyKidsKits & "like" them on Facebook as well!
Disclosures for the offer: Offer is applicable to new subscription purchases by Ivy Kids customers.  Cannot be combined with other promotions. Subscriptions automatically renew to full retail price. You can cancel any time after the first kit ships.