This post may contain affiliate links. Read my disclosure policy here.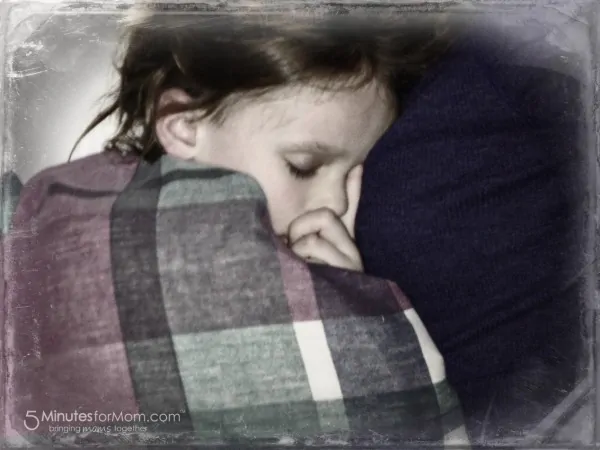 It was a cranky day. The kind that starts late Sunday night and lasts until bedtime Monday.
She didn't want to wake up, she didn't want to get up.
She fussed at dinner, she fussed at the park.
And now at bedtime, she does not want to go to sleep.
After three stories, one was extra long, she begins her protest — the kind that over-tired children do. She flails and flops around her bed. She throws her covers and her pillow. She insists she isn't tired. "See, I can't go to sleep!"
Then after about fifteen minutes, she crawls over to me, as I rest quietly on one side of the bed reading on my phone.
She puts her head on my shoulder and says, "I love you, mom."
"I love you too. Do you want to say your prayers?"
"Dear Lord, thank you for this day and please make Nana feel better soon," she prays.
Then she lies still, her breathing slowing, her damp hair warming on my shoulder.
"I love you, baby," I whisper in her ear.
"I love you too, mom," she whispers back.
"I like it when you aren't screaming." I say.
"Me too."
"Let's not scream tomorrow," I say.
"I'll try," she replies.
"Me too," I answer.
And then she is asleep.
There is a dog barking in the distance. I can hear it through the open window. But she is quietly breathing and the stress of the day is gone.
Tomorrow, I will try not to scream.
Written by Janice Croze, co-founder of 5 Minutes for Mom