This post may contain affiliate links. Read my disclosure policy here.
Christine is here to share her hair and makeup tips for women runners.
Since I started running in 1999 I've been fortunate enough not to have my hair come undone during a race – except one time. It was in an 8km road race and I had my hair tied up in a pony tail at least – I thought. It was close to the finish line that my elastic band had decided to escape my hair. Off it flew into the wind I quickly felt my long blond mane flying in my face. It looked like I was doing a photo shoot racing down the runway instead of actual being in a race. I definitely had the wild look which wasn't what I had planned. Ever since that day – I always make sure my hair is tied back, and if I decide to wear it down I will wear a hat or a headband to keep it in place.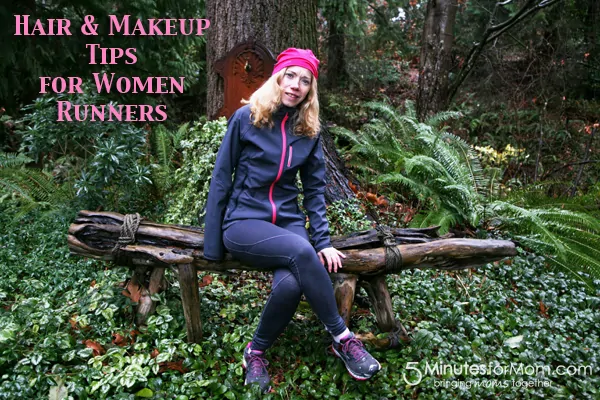 When it comes to make-up, I don't wear much of it – I like to wear the bare minimum except I like to wear mascara. This brings me to another time I was running- thank goodness I was on a training run. I wasn't wearing the water-proof or sweat-proof kind and little did I know it I had it running down my face. It didn't look pretty – I looked like a raccoon. I also had a hard time rubbing it off my face, and my white towel now had some black smudges on it.
After experiencing a bad hair day and a make-up mishap I learned to not do it again.
Here are my basic hair and make-up tips I use when I go for my workout:
On my runs, I wear the Goody slide-proof elastic bands- it keeps my hair in place whether I am running fast or long.
I sometimes wear the non-slip headband and it is great to wear on a hot day where the band also serves to prevent sweat from running down my face and into my eyes. In the winter, it keeps my ears warm too.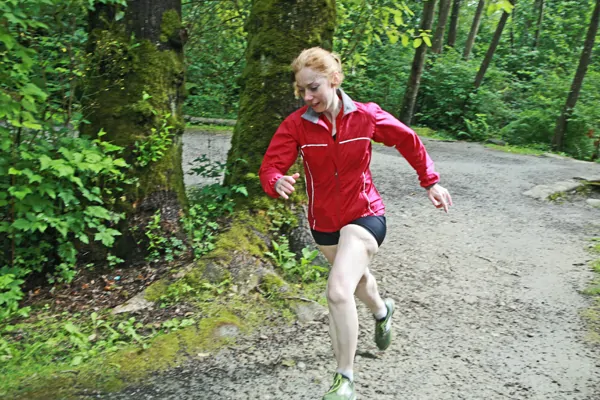 Bobby pins are great to hold your hair in place. On some days, I like to wear my hair down, but will wear a cap though. Either way, I wear some kind of accessory to keep my hair from my face.
RELATED: Beautycounter Reviews – Testing 14 Beautycounter Products
When it comes to my face I wear SPF 45 UVA UVB protection basically all year around. After my run, I will use a moisturizer to keep my skin hydrated. If I am going to wear mascara it will be to go from my run to a coffee meeting. I will certainly wear the water-proof, sweat proof kind you name it. Make-up products and hair accessories keeps improving. There are so many hair accessories to choose from for whatever workout routine you choose to do. If you like to wear make-up there is no shortage either.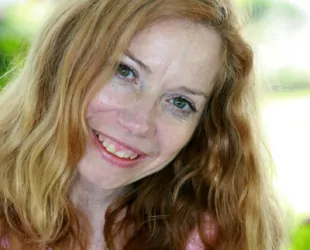 Christine Blanchette is a running and lifestyle columnist for The Richmond Review and Sherbrooke Record. She also freelances for The Seattle Times, and Optimyz Magazine and other publications. She hosts her own tv show on Shaw called Run With It. A show on running/fitness and health.  You can find her on You Tube and on the web www.runwithit.ca When she isn't working, she is running.