This post may contain affiliate links. Read my disclosure policy here.
I'm a member of Master Lock's Live Secure Safety Squad and have been compensated for my time in writing this post.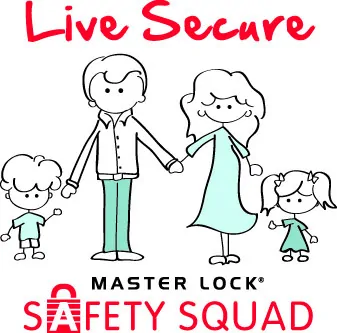 Traveling is a wonderful experience… especially when you can share the journey with your family. But you want to ensure that your family, belongings and your home are safe during your trip.
There are many precautions you can take to ensure a smooth vacation… such as scanning and emailing yourself all your important travel documents to yourself.
And there are products that can improve your safety, such as these items from Master Lock that will help keep your belongings secure on-the-go, or keep your home protected while you are away.
Portable Key Safe
Do you have neighbors or friends checking in on your house while you're away? Perhaps someone needs access to feed your pets or bring in your mail?
This Portable Key Safe allows you to store spare keys for those helpful friends who need access to your house while you're gone.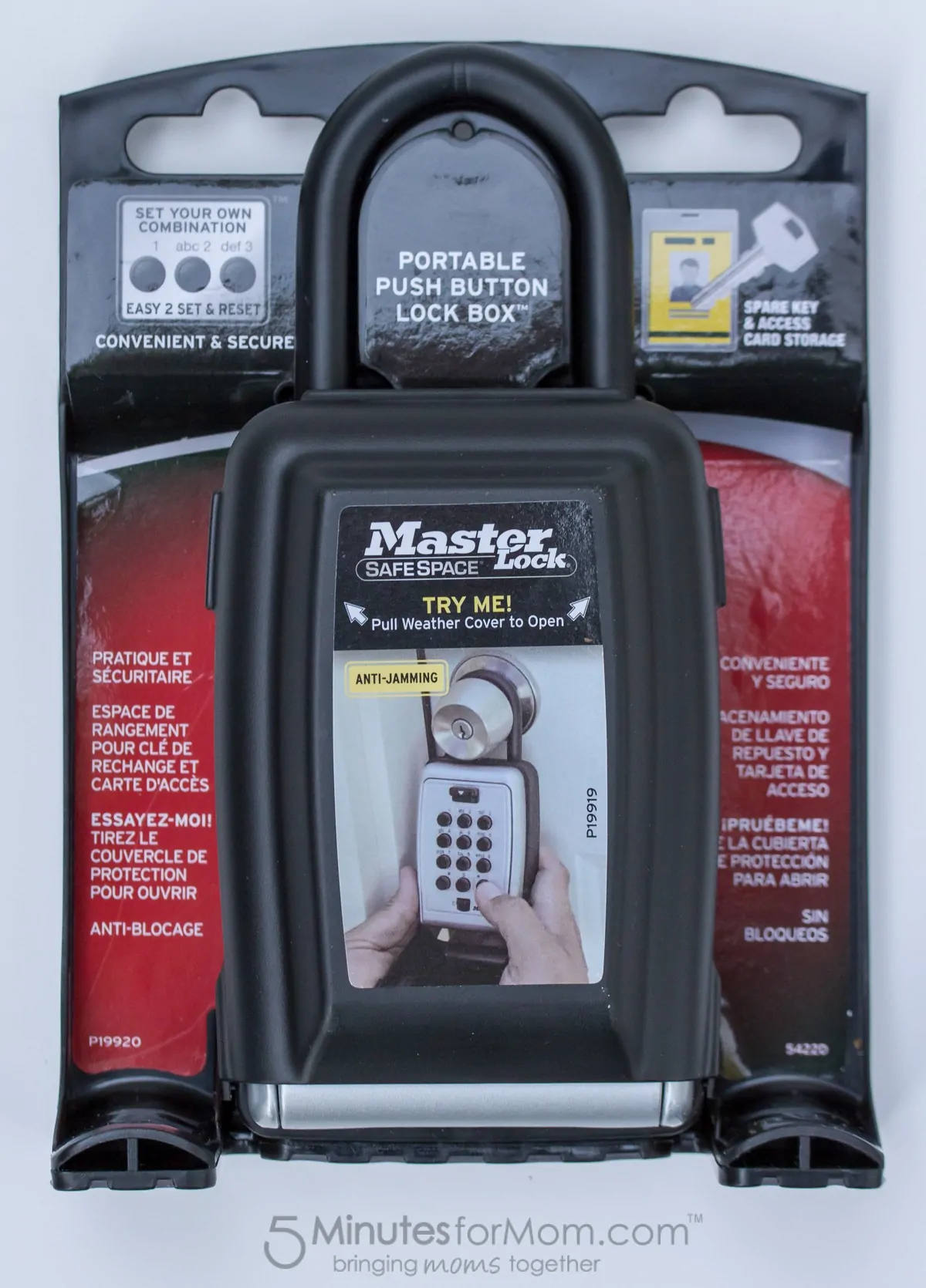 I was impressed by how heavy and sturdy this key safe is and that it has a weather cover that protects the keypad.
SafeSpace
While traveling, some of our most expensive and important items are those we carry with us on-the-go… like our smart phones, cameras, jewelry, keys, passports, sunglasses, cash, credit cards etc.
With Master Lock SafeSpace you can lock up those small valuables and lock them down by wrapping the cable securely around a fixed object.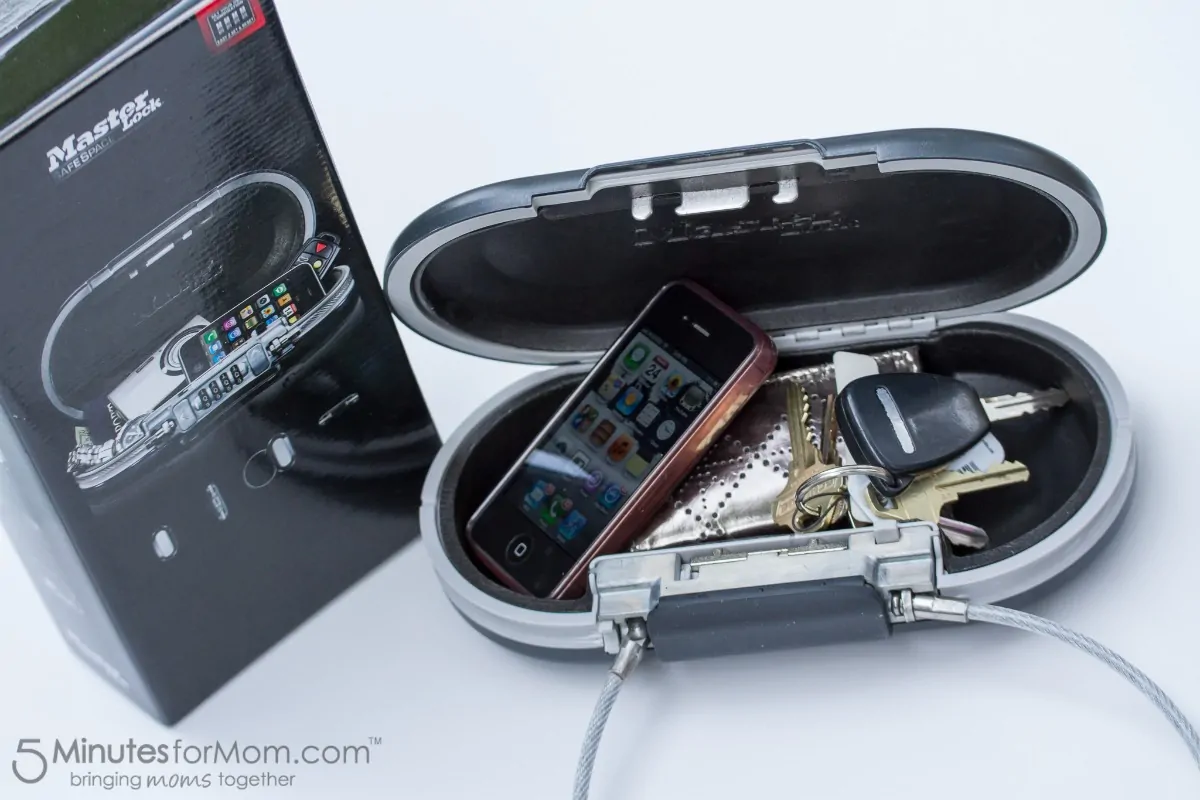 I'll love using this product the next time I take my girls swimming at a hotel pool to keep our belongings safe while we're all in the water.
TSA Accepted Luggage Lock
The idea of someone getting into your checked or carry-on baggage can be upsetting. This luggage lock allows only the TSA to access your belongings if necessary.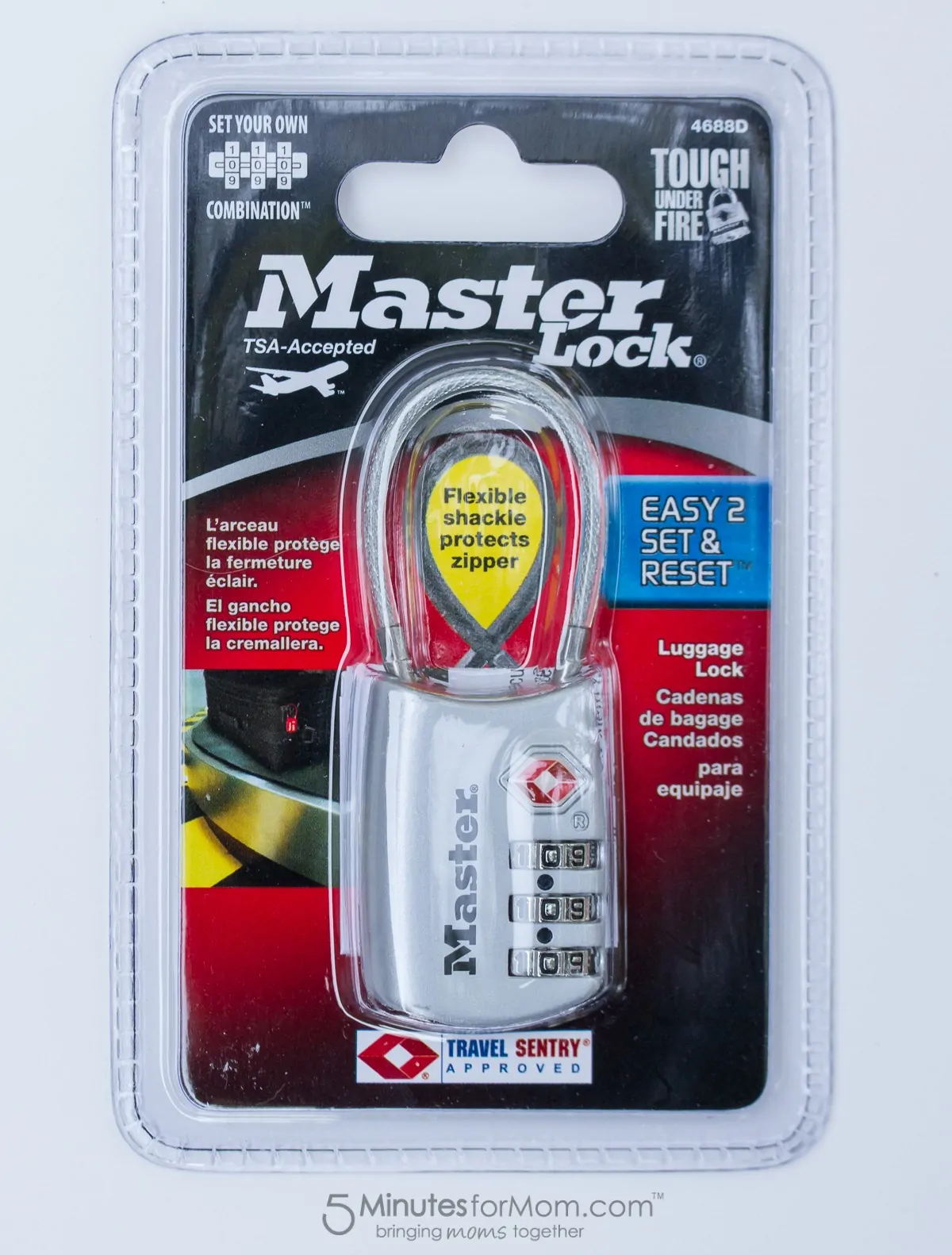 It's simple to set and reset the combination and the flexible shackle protects the zipper on your suitcase.
Laptop Lock
It's easy to get distracted at a coffee shop while working on your laptop. You might jump up to order another coffee or turn around to chat with someone.
This laptop lock ensures nobody grabs your laptop while you're looking the other way.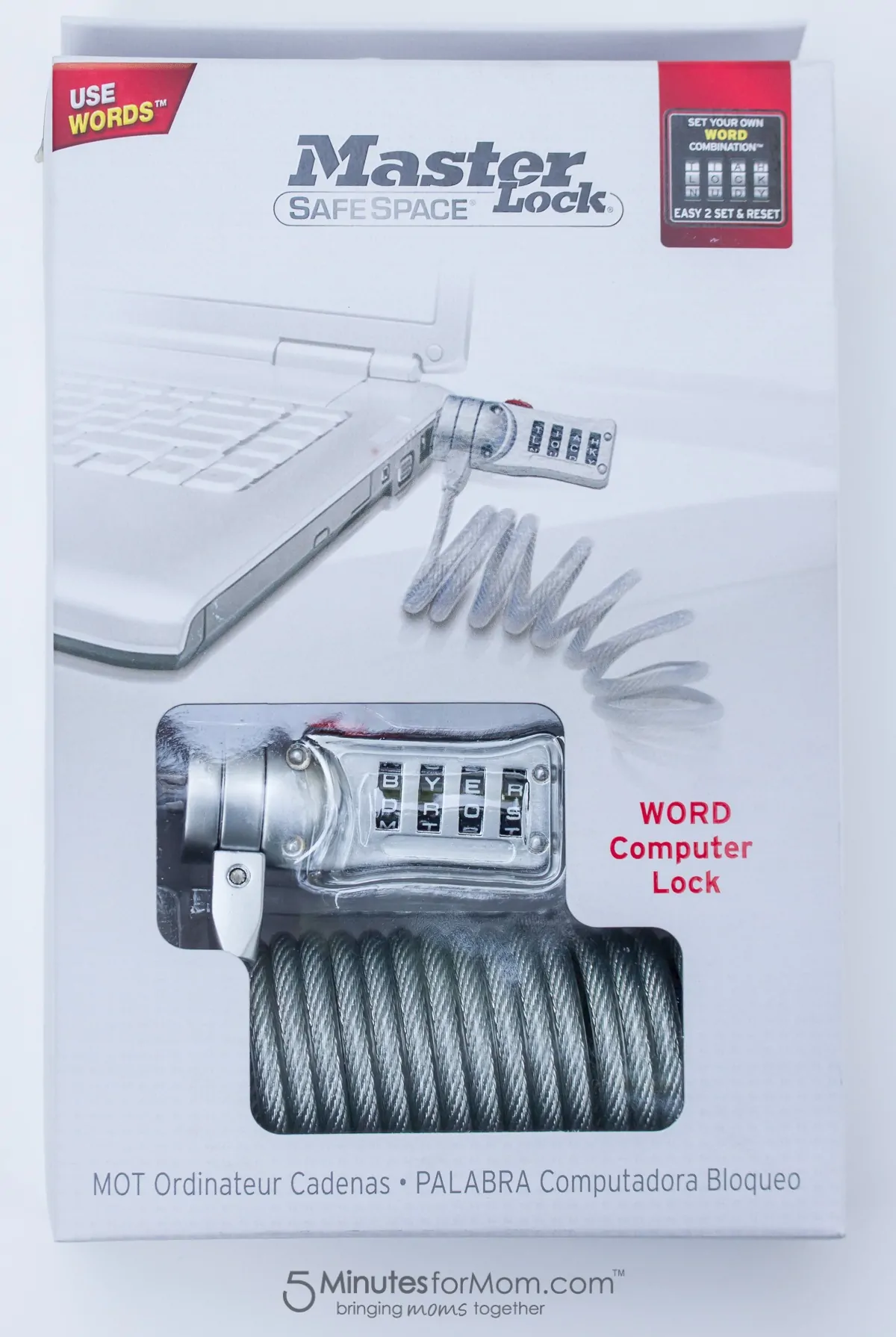 I like that the cable self-coils and is small and lightweight so it's easy to toss in your laptop bag. Since it's easier for me to remember a word than a set of numbers, I also like that I can use a password combination.
Peace of Mind
When you can add a little peace of mind to your travels, you'll really enjoy your vacation.
Written by Susan Carraretto, co-founder of 5 Minutes for Mom
Talk with me: @5minutesformom and Facebook.com/5minutesformom
Pin with me at http://pinterest.com/5minutesformom/