This post may contain affiliate links. Read my disclosure policy here.
Jennifer here to share with you a quick and easy lunch idea you can make right from the comfort of your own home. This recipe features Emile Noel Artisan Toasted Sesame Seed Oil. We were compensated to share this post with you and received free product to facilitate the review, however all opinions are 100% my own.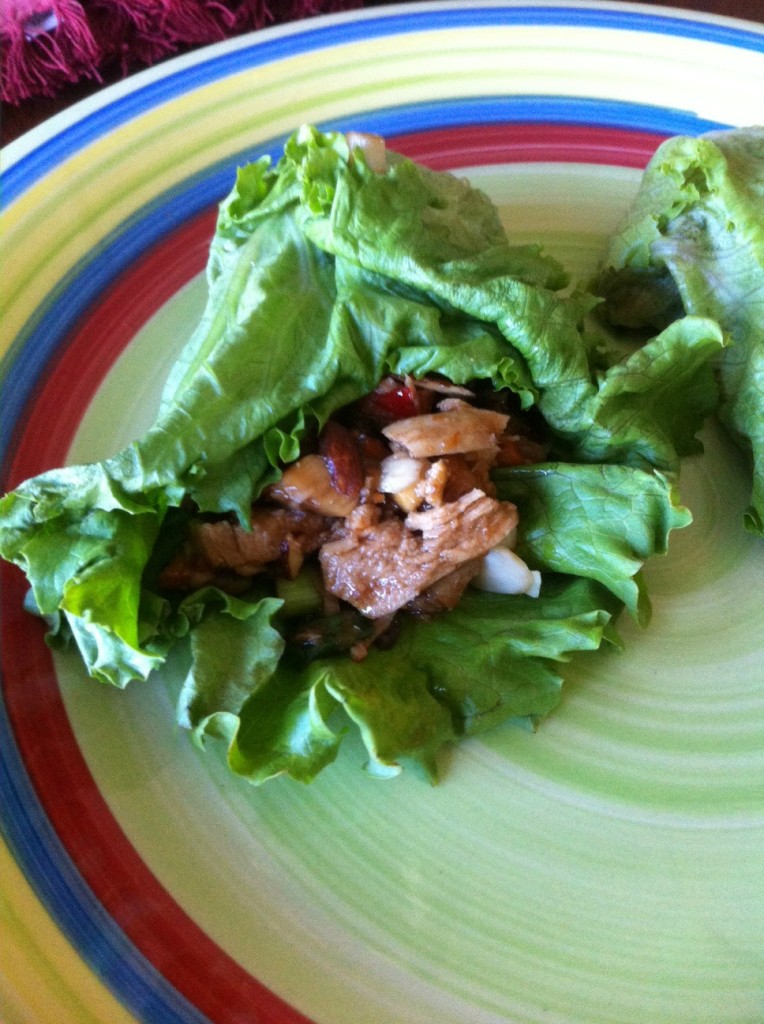 The other day I was really in the mood for Thai and Asian food from my favorite restaurant. The only problem was, I had NO way to go. At that time, we were only down to one vehicle, and my husband had it, so I basically had to find something in my refrigerator to eat.
I started scouring the pantry and fridge and saw that I had soy sauce, baby carrots, button mushrooms, green onions, Emile Noel Sesame Seed Oil and some leftover roasted chicken. My wheels started turning and and before you know it, I had made the most amazing Chicken and Mushroom Lettuce Wraps.
Here is exactly how I did that —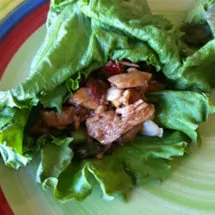 Ingredients
3 Baby carrots diced
1 clove of garlic diced
1/2 tsp of grated fresh ginger
2 green onions whites and greens, chopped
3 button mushrooms diced fine
1 teaspoon of Emile Noel Sesame Seed Oil
1 tablespoon of soy sauce
1/2 cup of chopped up roasted chicken
3 pieces of green leaf lettuce
Instructions
In a wok, add 1 teaspoon of Emile Noel Sesame Seed oil. Heat it on medium and then add in your carrots, garlic, and ginger.

Saute for about a minute, then add the mushrooms and green onion. Saute for about a minute longer. Throw in the roasted chicken and then add your soy sauce.

Mix all together and remove from heat. Taste. If it needs more soy sauce, add it at this time. If it seems too overpowering with soy sauce, add in a bit of brown sugar to offset the flavor of the soy.

Take your lettuce cups and put the mixture in each one. Wrap and enjoy!
I really love the nutty flavor that this sesame seed oil added to my dish. I have used all kinds of oil in the past for my Asian flare dishes, and most of them just taste okay, but this one tastes like restaurant quality sesame seed oil.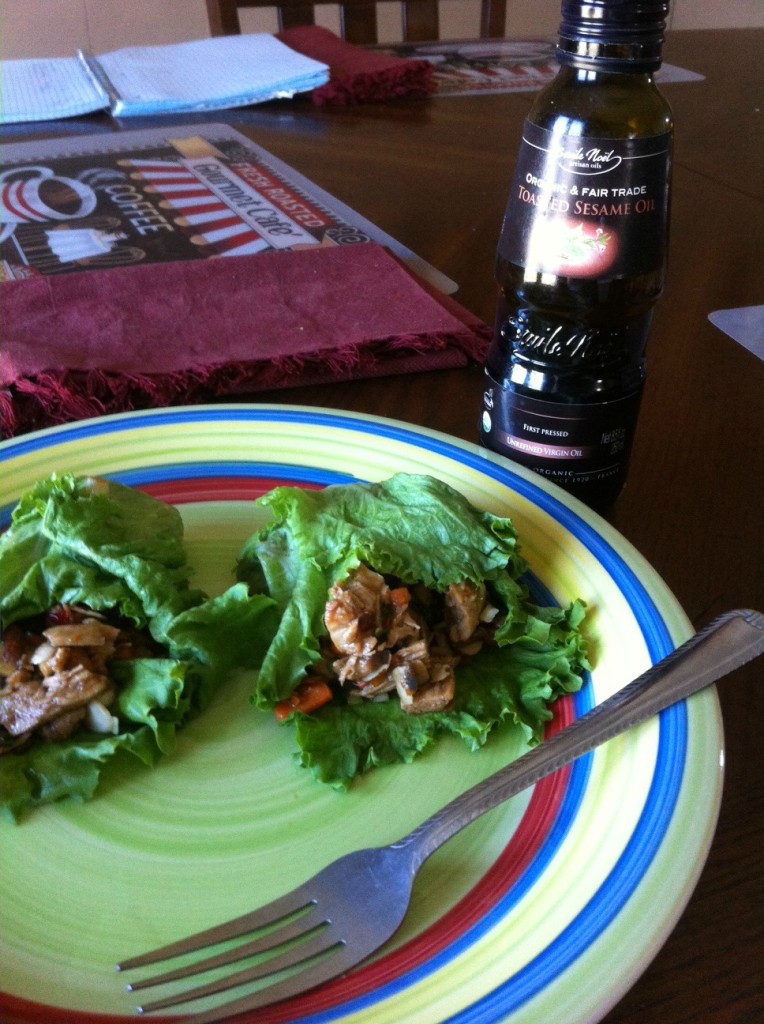 It literally took me about 15 minutes to create this very healthy and delicious lunch!
About Emile Noel Artisan Sesame Seed Oil
The Emile Noël oil mill offers only organic products – farmed without chemical fertilizers, synthetic pesticides or GMOs. Their oils include mild olive oil, robust olive oil, sesame oil, roasted sesame oil, sunflower oil, pumpkin seed oil, hazelnut oil, walnut oil, macadamia nut oil, and sweet almond oil.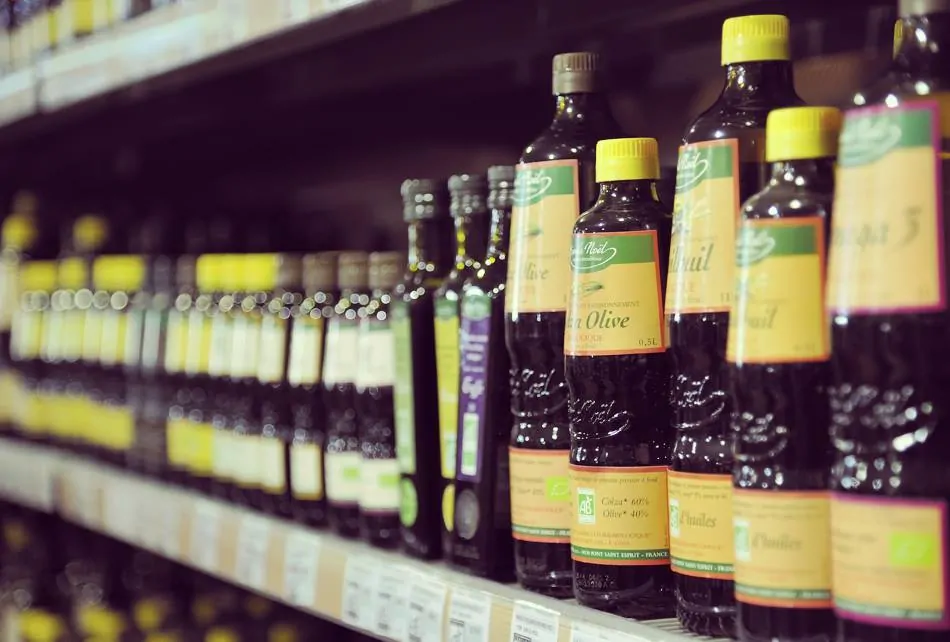 Emile Noel Artisan Oils are available at Whole Foods.