This post may contain affiliate links. Read my disclosure policy here.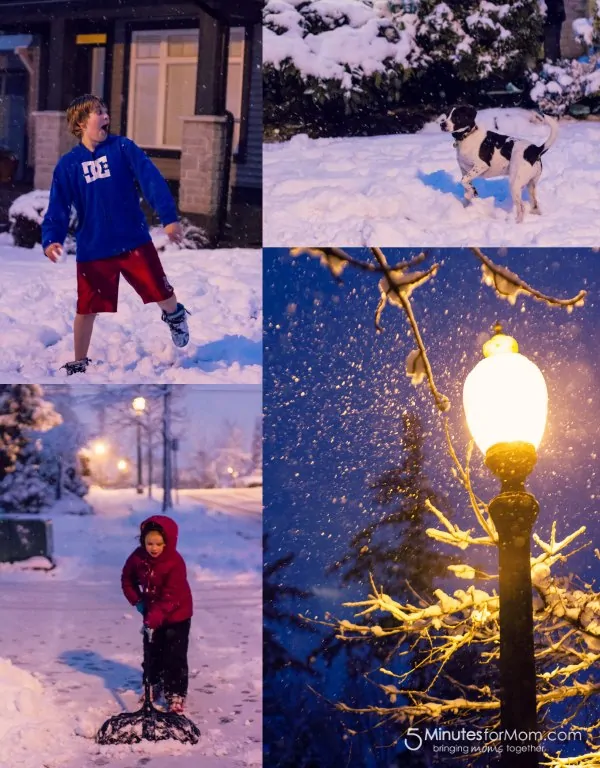 Evening Snow
We are back to the rain now. There are just photos and scattered humps of leftover snow on the boulevards to remind us that just over a week ago, we were throwing snowballs and building snowmen.
The snow might be troublesome, but it is far prettier (and more fun!) than living in a rain cloud. But such is life on the west coast of Canada.
Are you finished with the snow yet? Do you prefer snow or rain?
What is Your Weekly Photo?
Mom Bloggers (and Dad Bloggers too!) post a photo on your site, link up and find others… Wordless Wednesday is tons of fun.
Leave the URL to your photo (clearly ours are never truly "wordless") and then visit others!
Link Up:
Thanks to Uisce for creating Wordless Wednesday.
Written and photographed by Janice, co-founder of 5 Minutes for Mom and owner of Janice Croze Photography.