This post may contain affiliate links. Read my disclosure policy here.
I'm a YesVideo Storyteller and I'm loving the opportunity to test out their video services. This is a compensated ambassadorship, but as always, my opinions are my own.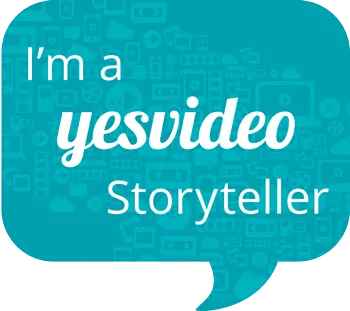 Do you feel like you take enough photos and videos of your children growing up? I always worry that I don't take enough. I'm desperate to remember everything, yet so many days I don't press record and save it.
In fact in both 2009 and 2010, I made New Year's Resolutions to take more photos and videos. Since then I've stopped making resolutions, but I am continually trying to shoot more photos and videos and not worry about them being perfect. It's so important to save the memories, even when the background shows dirty dishes and a messy living room.
But what's really crazy is that the videos I have filmed, I never watch. The early days of my children's lives are stuck on miniDV tapes in a cupboard.
I'm so grateful to have had YesVideo transfer a couple of my cassette tapes so that I can easily watch the videos online and share them with family and friends. It's wonderful to relive the memories… I'm definitely going to get more tapes transferred.
Here's one of my favorite video clips… Julia taking her first steps. I'm so thankful that I grabbed my video camera and captured that memory.
I also love that using YesVideo I can easily create photo snapshots and share them on Twitter, Facebook and Instagram. It's so fun to bring these memories to life and share them with my family and friends.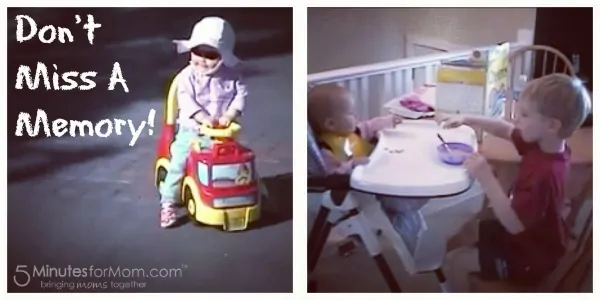 Watching these video clips brings back so much… it's hard to imagine it all really happened.
What About You?
Do you feel like you take enough photos and videos of your children? Do you ever watch the videos?
I may be done making "resolutions" about it, but I'm reminding myself how important it is to press record and capture the everyday moments that become our most important memories.

Disclosure: I am part of a compensated ambassador program with YesVideo.
Written by Susan Carraretto, co-founder of 5 Minutes for Mom
Talk with me: @5minutesformom and Facebook.com/5minutesformom
Pin with me at http://pinterest.com/5minutesformom/