This post may contain affiliate links. Read my disclosure policy here.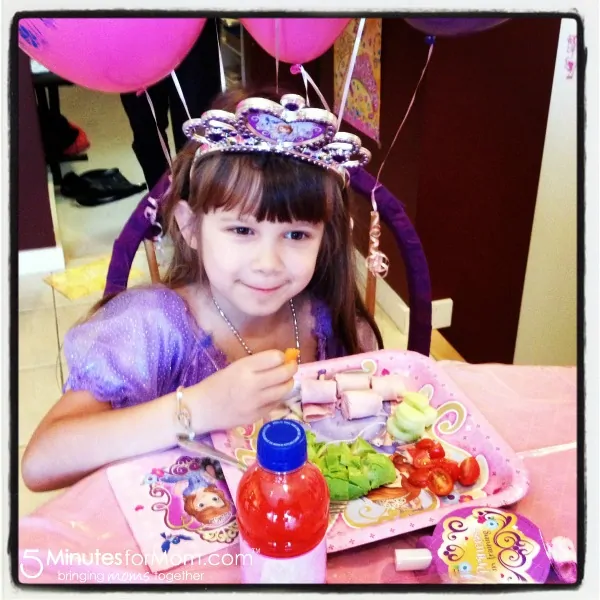 Happy Birthday to Sophia on her Sixth Birthday
Sophia turned six and had a Sofia the First party to celebrate.
Well, we actually had her party with school friends at an indoor playground and then just a little Sofia the First party at home for our three girls.
Funny thing… we just published Lisa's post How To Plan a Princess Birthday Party yesterday, but I didn't have her awesome tips before planning Sophia's party. I would have loved to use some of her ideas.
Janice took photos with her DSLR, but since she hasn't had time to send them to me, I'm sharing this quick Instagram shot.
What is Your Weekly Photo?
Mom Bloggers (and Dad Bloggers too!) post a photo on your site, link up and find others… Wordless Wednesday is tons of fun.
Leave the URL to your photo (clearly ours are never truly "wordless") and then visit others!
Link Up:
Thanks to Uisce for creating Wordless Wednesday.
Written by Susan, co-founder of 5 Minutes for Mom.