This post may contain affiliate links. Read my disclosure policy here.
Planning a child's birthday party can feel overwhelming and sometimes be costly. If you're a mom to a little girl, chances are high, one day you'll be called on to throw a princess birthday party.
Our friend and writer here at 5 Minutes for Mom, Lisa aka The Domestic Life Stylist recently attended a princess birthday party that made her realize how easy it is to put together a magical affair in your own home to entertain a host of little princes and princesses.
Invitations
Once you have decided that you are going to have a princess themed birthday party, setting the stage for a phenomenal celebration begins way before the party. The birthday party invitations will set the tone and expectations for the event to come. Instead of buying princess theme party invitations from the store, personalize the invitations with an image of the "guest of honor" wearing her princess dress for a special and creative touch.
Make sure to include details like time, place and attire. Little girls should be encouraged to wear their fanciest princess dresses and boys (if invited) wear their most dapper prince garments. Accompanying parents can also dress the part as well. It makes the party that much more fun.
Cake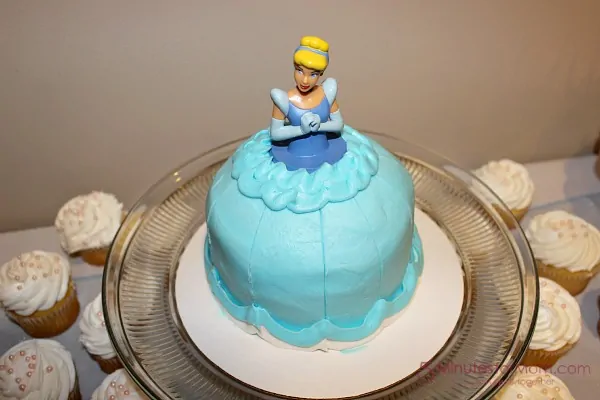 Besides the "birthday princess" herself…the cake is the star of the show. You could get one professionally made or save money and make a princess cake yourself!
Food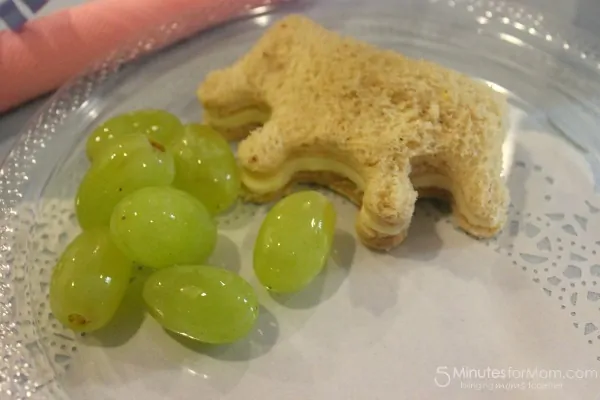 Serve simple finger foods like fruit and little sandwiches to accommodate small hands. Use cookie cutters to cut the bread into special shapes like mini tiaras.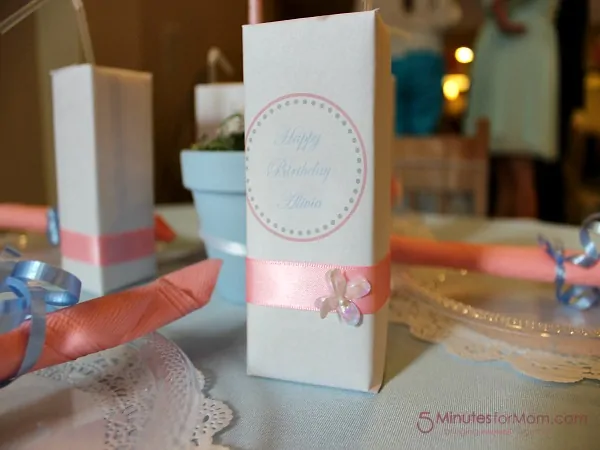 Wrap juice boxes in printable juice box wraps for an extra special touch.
Favors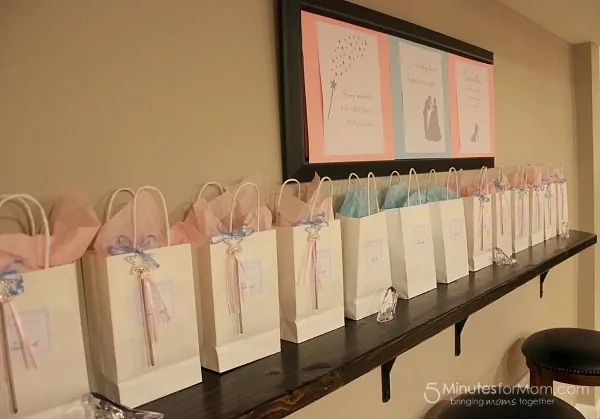 One of the things kids look forward to at birthday parties are the goodie bags. Make sure that your child's princess party bags include items like princess stickers, princess books and even mini glass slippers. Don't forget to decorate the outside of the bag as well.
Activities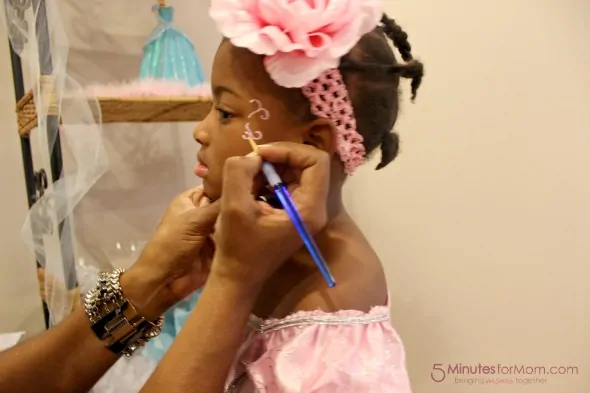 The most fun in children's birthday parties happens during the games and activities. Make your party stand out by having a "princess dress up area". The space can include individual sparkly lip glosses, tiaras, princess stickers and even cute face painting with fancy princess themed designs.
In addition to the dress up area, kids can enjoy story time with real life princess characters like Snow White, Cinderella and Rapunzel, reading their favorite stories. Have a friend or relative dress the part of the reading princess to save money.
Atmosphere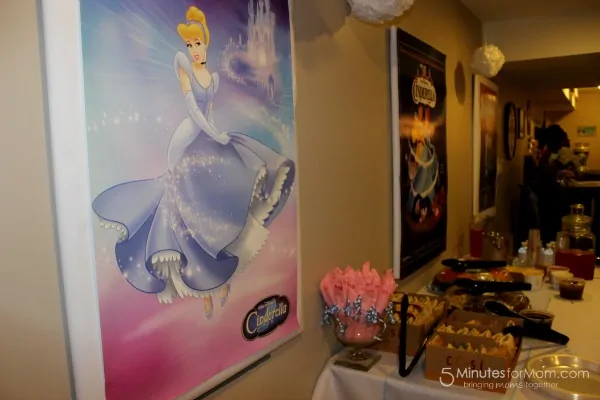 Small touches can do wonders to  "spruce up" the atmosphere for a princess themed party. Consider hanging posters of your child's favorite princess characters on the walls. Keep a princess movie playing (on mute), as to not disturb the other party activities.
Place glass slippers, princess dolls, play jewels and other princess accessories in surprising places like countertops, shelves and staircases scattered about the party for a regal touch. Rolls of tulle are especially great for adding "princess glam touches" all through out the party.
Follow these tips for a princess birthday party that little girls will be talking about for years to come.
Tell Us Your Party Planning Tips
Have you ever thrown a princess birthday party? What other themed parties have you had for your children? We'd love to hear… Leave a comment below and let us know.
Lisa is a pharmacist turned lifestyle blogger & founder of The Domestic Life Stylist, following her passion for all things food, family and travel. Join the conversation on Twitter and Facebook. Join the party on Pinterest.