This post may contain affiliate links. Read my disclosure policy here.
This post is sponsored by Royal Canin. All opinions however are our own.
When we purchase certain pet foods for our cats and kittens, we never can tell how it will affect their stomachs and digestive systems. What works for a two year old cat, may not be the best option for a 7 year old cat. That is something we recently discovered when we decided it was time to try and find a solution to my mother-in-law's cat Boots digestive issues.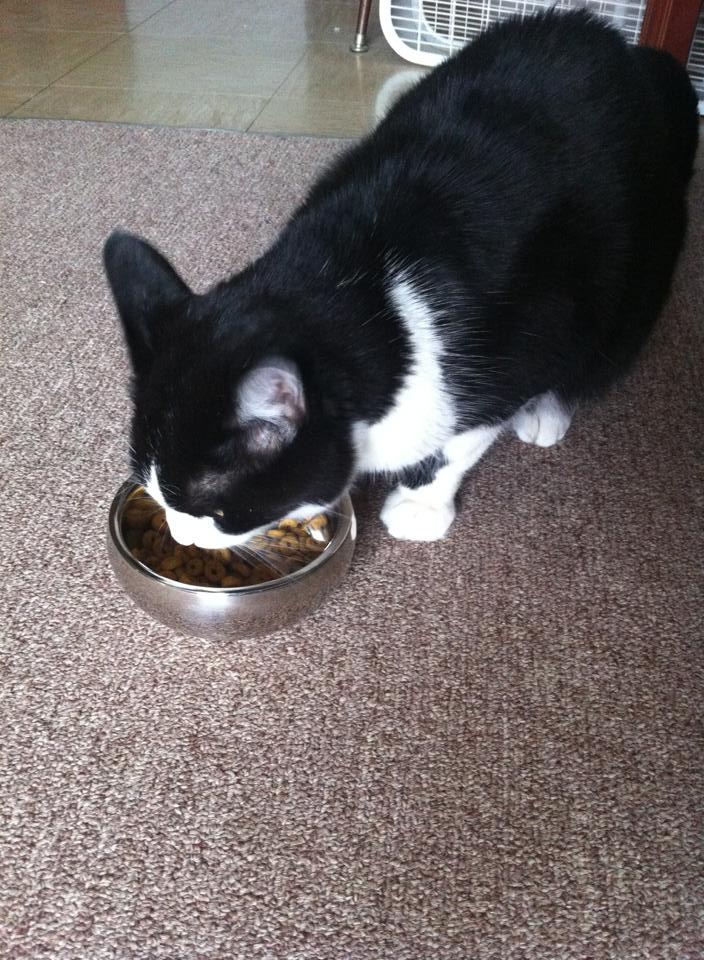 You may remember me sharing with you last week how we were trying Boots out on the Royal Canin Dry and wet cat food for aging and mature cats.
Boots has had really bad digestive issues for a while. I have known all along that it was probably what he was eating, but my mother-in-law just chocked it up to him being old.
Boots has been eating the cat food now for about two weeks and my mother-in-law has noticed a remarkable difference in his diet. I called her this morning to check in and see how he was doing. She said at this moment, he has gone a whole week without throwing up.
Before starting the Royal Canin dry and wet cat food for aging and mature cats, he threw up all the time — at least twice a day. She was excited to share with me that his health is starting to turn around for the better and we have Royal Canin to thank for that.
Never trade out one brand for the other
When you are switching your cat over to a new food, you cannot just introduce them to the new food by itself. With Boots, we had to mix equal portions of his old food with his new food from Royal Canin. This allowed his digestive tract to make all the adjustments it needed without upsetting his stomach.
It's kind of like people. Have you ever ate a new food that you have never eaten before? Sometimes our stomachs react and we wind up having a very achy tummy. Cats and kittens are the same way.
Now that Boots has been introduced and he is doing so well, my mother-in-law is only using the Royal Canin. One day he gets dry and then the next day he gets wet. He is really loving his new food.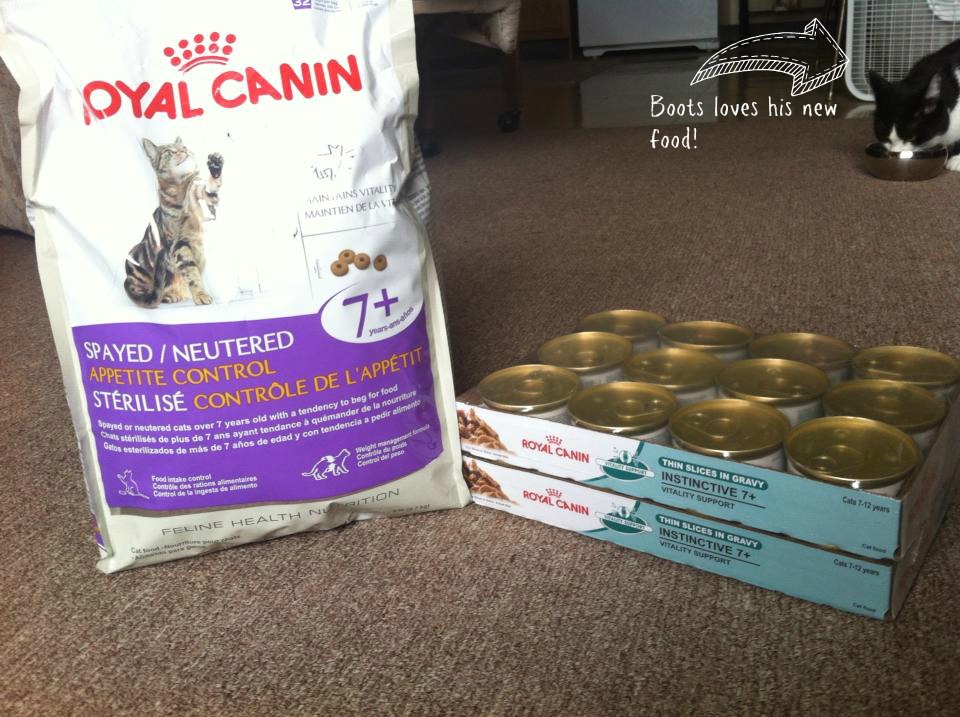 And my mother-in-law is loving the fact that he is no longer throwing up.
Next week, I will share with you again on how he is doing and to give a final update on his health and well being.
What about you? Do you have an older cat? Have you noticed the effect his food might be having on his digestive system?