This post may contain affiliate links. Read my disclosure policy here.
We are so excited to announce our next Twitter Party…
Join us to talk about #SummerLearning on Wed, July 17th at 8 pm Eastern
with Expert Guest Amy Mascott @teachmama and Prizes from:
Thrive Art Classes, Hygloss Products, Bedtime Math, and cwist.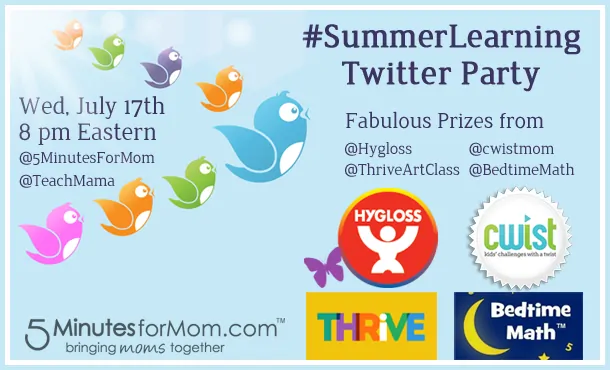 Click Here to Tweet —–> Join us @5minutesformom & @TeachMama #SummerLearning #TwitterParty Wed, Jul 17 8pm ET
Summer is a wonderful opportunity to share extra creative time with your children. During this Twitter Party, we will chat with expert guest Amy @TeachMama and four educational brands to gather new ideas and inspiration to make learning even more fun this summer.
We'll share specific examples of how you can use art, crafts, math and interactive challenges to help your kids cultivate creativity, boost confidence and learn new skills.
Prizes:
We will be giving away prizes to 16 winners during the Twitter Party.
Please Follow Our Sponsors
We are thrilled to have four fabulous companies joining our #SummerLearning event.
Please take a moment to follow each of them on their social media profiles and visit their websites.
Thrive Art Classes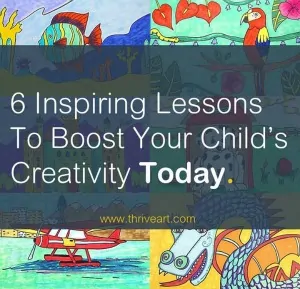 Online art classes for kids.
Website: thriveart.com
Twitter: @ThriveArtClass
Facebook: ThriveArtClasses
Pinterest: thriveart
Thrive Art is a video-based online classroom where kids develop creativity and confidence through a three level art program. They offer video art lessons for kids that can be taken anytime, anywhere – via laptop, tablet or smart phone.

Click Here to Tweet —–> Try a free @ThriveArtClass & get BONUS: 10 Parent Tip Videos to support yr child's creativity #SummerLearning #ad
My 8 year old Julia and I tried out their Beginner Lessons and we absolutely love them. Theresa, the art instructor and founder of Thrive, clearly explains step by step how to draw a specific picture in each lesson.
Through the video art classes, kids learn the basics of how to draw and they have the opportunity to come up with their own ideas. These fun lessons teach kids to innovate and create.
Hygloss
Creative Products for Art and Education.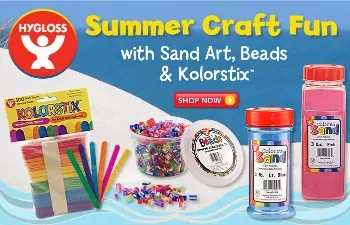 Website: hyglossproducts.com
Twitter: @hygloss
Facebook: HyglossProducts
Pinterest: hygloss
Hygloss is a family owned business and has been inspiring young minds for nearly six decades. Since 1950, Hygloss has been providing arts and crafts supplies to parents, teachers and retailers.
For all the common and hard-to-find craft supplies you need to tackle all those Pinterest projects, look to Hygloss Products.

Click Here to Tweet —–> Find craft supplies & ideas at family-owned @hygloss #SummerLearning #ad #Crafts

You can find tons of crafts and activity ideas including experimenting with specialty paper, foam, wood and other craft materials on their Kids Crafts Blog.
BedTime Math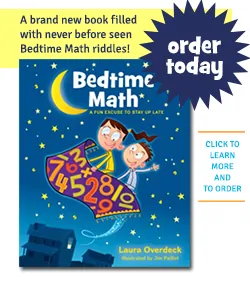 Making math fun for kids.
Website: bedtimemath.org
Twitter: @BedtimeMath
Facebook: Facebook.com/bedtimemath
Pinterest: Pinterest.com/bedtimemath
Bedtime Math is on a mission to make math a fun, natural part of kids' everyday lives, just like the bedtime story.
As parents, we all know to read to our kids at night – but what about math? Just as reading at home teaches kids to love books, math at home can help kids learn to love numbers.

Click Here to Tweet —–> Make #math more fun 4 your kids. Sign up w @BedtimeMath 4 free, daily playful math problems #SummerLearning #ad
Bedtime Math has a fun book you can read to your children and they also have a website where you can sign up for a free playful new math problem daily. It begins with a brief set-up – electric eels, chocolate chips, zip lines into the neighbor's pool – then asks three levels of math questions.
Tackle them at breakfast or dinner, bathtime or bedtime… wherever it fits in your
family routine. Find out how it works here.
cwist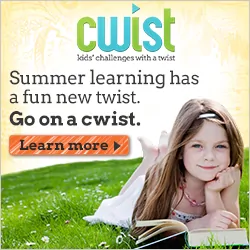 Cwist is an interactive library with thousands of educational, community service and outdoor challenges for kids, contributed by parents and educators.
UPDATE: Unfortunately cwist has closed their business.
cwist – kids' challenges with a twist – is a parent-educator collaboration that provides an interactive library of educational, community service and outdoor challenges that help kids make a healthy connection between the things they want and the effort it takes to get them.
RSVP to WIN
RSVP is now closed. Thanks!

This Twitter party is being jointly sponsored by Thrive Art, Hygloss, Bedtime Math and cwist. We sincerely value their support of the mom blogging community and we hope that you will reciprocate that support by following their social media profiles and visiting their websites. As always, our opinions are 100% our own.