This post may contain affiliate links. Read my disclosure policy here.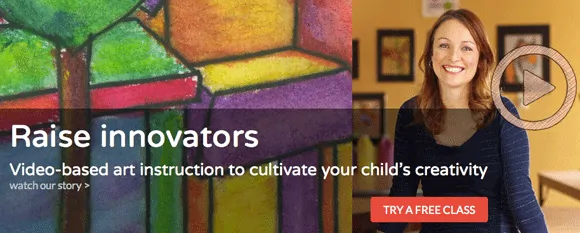 Susan here… I'm so excited to share this review, giveaway, free class & discount code with you because while I was testing out Thrive Art, I truly fell in love with it. So while this post is compensated, as always my opinion is my own. And in this case, I am extraordinarily enthusiastic.
Children are born passionate artists, but how do we help them keep their passion alive and grow as creative individuals throughout their adolescent years?
As a mom of two little girls who still love to color and draw, I worry if they will get enough "art" in their education to keep them inspired. Art classes at school are limited or nonexistent and I personally have no art abilities or skills to pass on to them.
While I can teach them to read, write, add and subtract, I cannot teach them to draw. I can barely draw a stick person.
I remember as a child gradually realizing I wasn't very good at drawing and becoming scared to try. When we had the choice of whether or not to take art in school at age 13, I didn't take the class because I believed I wasn't artistic and I was scared to get a bad grade.
I wonder if I had been given some art lessons when I was in that important age range of 6 to 12, if I might have learned enough to gain some confidence to keep trying to draw and enjoy art. Instead, I got frustrated that I didn't know how to draw and gave up. I labeled myself as unartistic and never again tried to create art.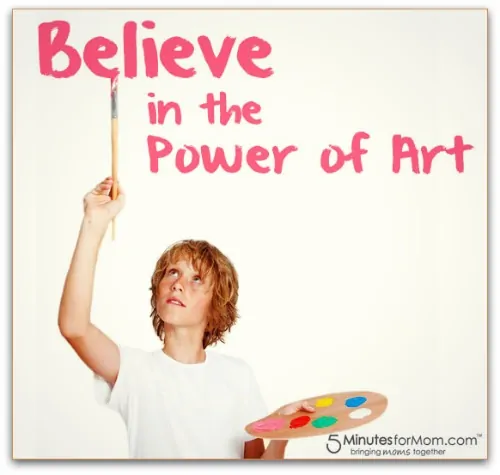 We teach our children the basics of all other subjects, but we too often neglect art. While clearly some people are born with natural artistic talent that others of us don't have, every child can benefit from learning the fundamentals of drawing.
I am so thrilled to have discovered Thrive Online Art Classes for Kids.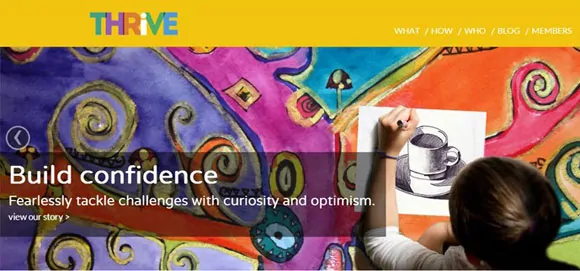 "Thrive is a video-based online classroom where kids develop creativity and confidence through their three level art program. They offer video art lessons that can be taken anytime, anywhere – via laptop, tablet or smart phone."

My 8 year old Julia and I tried out their Beginner Lessons and we absolutely love them. Theresa, the art instructor and founder of
Thrive
, clearly explains step by step how to draw a specific picture in each lesson.
Through the video art classes, kids learn the basics of how to draw and they have the opportunity to come up with their own ideas. These fun lessons teach kids to innovate and create.
Special Gift for You – Free Class & Discount Code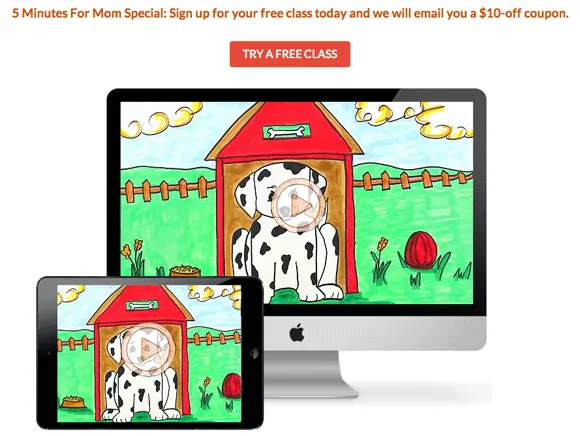 Giveaway
Enter to win…
One winner will receive the full Beginner Program and 5 winners will receive the first 2 lessons of the Beginner Program.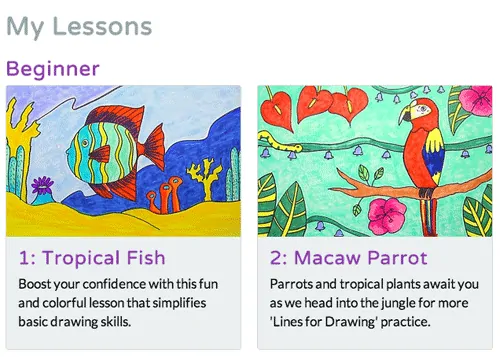 Use the Rafflecopter form to enter this giveaway. New to Rafflecopter? Watch this 45-second video on how to enter!
a Rafflecopter giveaway

Written by Susan Carraretto, co-founder of 5 Minutes for Mom
Talk with me: @5minutesformom and Facebook.com/5minutesformom
Pin with me at http://pinterest.com/5minutesformom/