This post may contain affiliate links. Read my disclosure policy here.
Jill Berry, 5m4m contributor shares her insights into the Facetune app. We were compensated to write this post, however all opinions remain her own.
I'm no Ansel Adams or Anne Geddes. My photos are snapshots at best. I now use a point-and-shoot, but back in the 90s my main camera was a Canon EOS Rebel. So I have some skills in the photography department, but lately I am all about snapping the quick pic.
No muss. No fuss. I mostly use my smartphone. Less hassle than a point-n-shoot or DSLR. My phone is always with me, which is more than I can say for the point-and-shoot or the new DSLR. My kids or husband usually have the cameras, but I have my smartphone.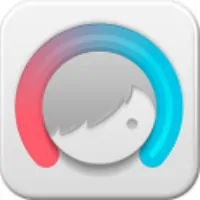 My photos are O.K.  — nothing special. I tend to post what I shoot. I don't dither around with touch ups or brushes. The photo I snap is pretty much what I share with friends or post to Facebook, Twitter, or Instagram.
I'm satisfied with the photos I take, but not overjoyed with them. I've let my phototaking slide since switching from a "good" camera to a smartphone that is for sure. I want to snap a better photo. . .especially since discovering Instagram.
If you are like me and kind of "settle" for photo quality, you might be interested in the Facetune for iPhone app. I wondered how it would work for me. I experimented a bit and was pleased. Basically with Facetune you never have to wait for the perfect shot. You can edit out unsightly eyebags or experiment with focus. You can do all these features and effects and more to achieve the perfect photo.
With Facetune for iPhone, you can edit your portraits to perfection. In no time at all, you can edit a photo that is ready for sharing or posting. Practically no effort is required. I'm time-strapped and though I have the big gun "Photoshop" at my disposal, I rarely have time to fiddle with all the bells and whistles to get that "perfect shot."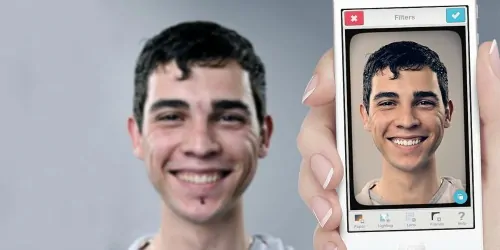 Every photo can use a touch-up. If you think about the photos you see everyday…in magazines, ads, billboards…what is one thing they all have in common. Any photo in the public eye has been edited by professionals who photoshop everyone to make them look their best. That supermodel may have a stray hair or a blemish, but once the photo editor does his magic you would never know there was a hair out of place or a random pimple. But who has time for all that?
I have an abundance of everything except time. Facetune is a new kind of high-powered photo editing app, which lets everyone get the exact results they're looking for. . .in no time at all. With Facetune for iPhone, you can edit your portraits to perfection, with little time or effort.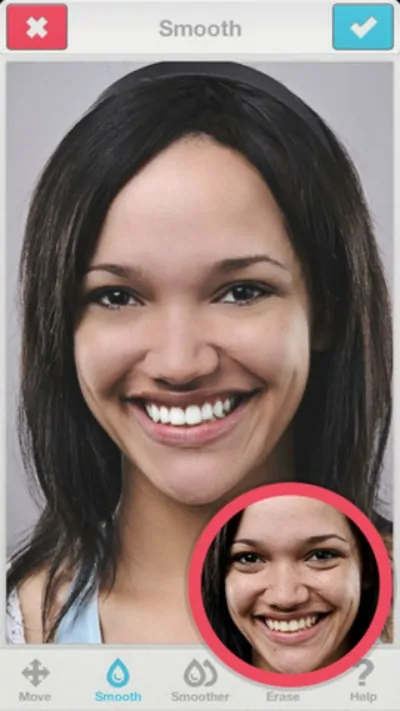 What do you need to know about Facetune app for iPhone?
You can purchase Facetune App for iPhone at the Apple Store.
The app costs $2.99.
While optimized for iPhone 5, it is compatible with iPhone 4, iPhone 4S, iPod touch (4th generation), iPod touch (5th generation), iPad 2 Wi-Fi, iPad 2 Wi-Fi + 3G, iPad (3rd generation), iPad Wi-Fi + 4G, iPad (4th generation), iPad Wi-Fi + Cellular (4th generation), iPad mini and iPad mini Wi-Fi + Cellular. Requires iOS 5.0 or later.
To learn more about Facetune, visit Facetuneapp.com.
Like Facetune on Facebook.
Follow @FacetuneApp on Twitter.
So if you are in the market for an easy-to-use photo editor for your iPhone, you should check out Facetune. This app provides intuitive, powerful tools previously reserved for the pros, so that you can make sure all your photos look just the way you want.
Jill Berry @MusingsfromMe is a writer who stays at home or a SAHM who writesit depends on the day and her mood. While playing a writer on the internet, Jill has the gray hair AND blogposts from raising a kid, a preteen, and a teen. When not blogging at Musings from Me, Jill seizes family time whenever she candinner as a family, movie night, marathon family game sessions, traveling you name it she wants to do it.