This post may contain affiliate links. Read my disclosure policy here.
Geri Chase, 5m4m contributor shares her insights in this review of Lily Brooke Jewelry. While we were compensated to write this post, all opinions listed are our own.
As the mother of boys, I don't often get the chance to buy little girl clothes and accessories, so I really enjoy the few opportunities I get to check out what's new and cute in the baby girl fashion world.  Since boy accessories in my house tend to be more along the lines of goggles, capes, baseball caps, or a stick stuck in the belt like a sword, I don't often think of jewelry as a gift for baby girls.  So when I saw these personalized Baby Bracelets from Lily Brooke I absolutely fell in love with them!
Lily Brooke is a bracelet boutique that creates beautiful, dainty hand beaded bracelets in a variety of designs and colors.  Each one can be personalized with sterling silver name beads and Swarovski birthstone crystals, making your gift to a new mother, grandmother or bride a truly unique piece of jewelry.
I received a Pearl Birthstone Name Bracelet to review and it was the perfect gift to give to my neighbor's one year old baby girl on her first birthday. The bracelet arrived in this beautiful box tied with a pretty pink bow.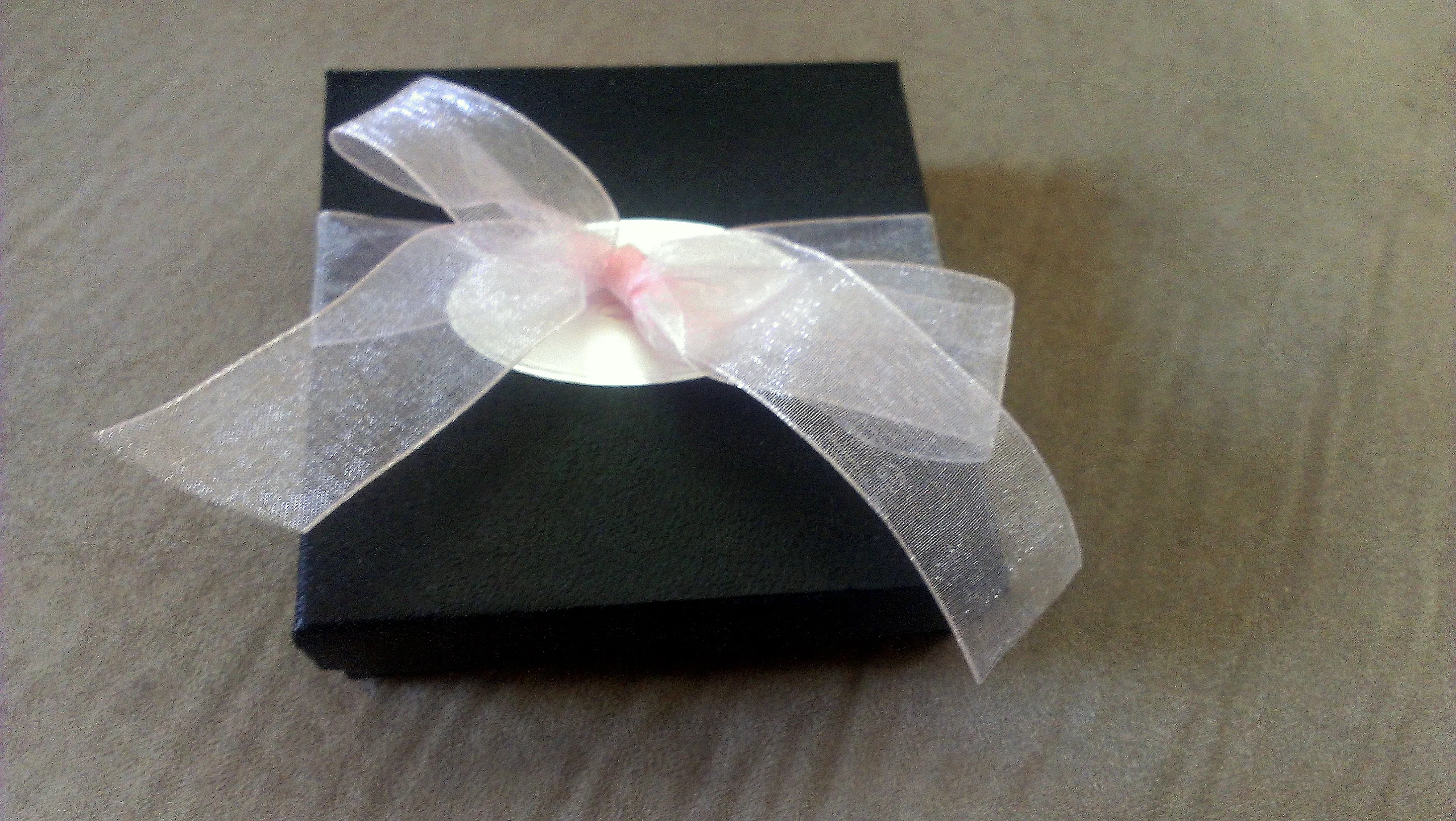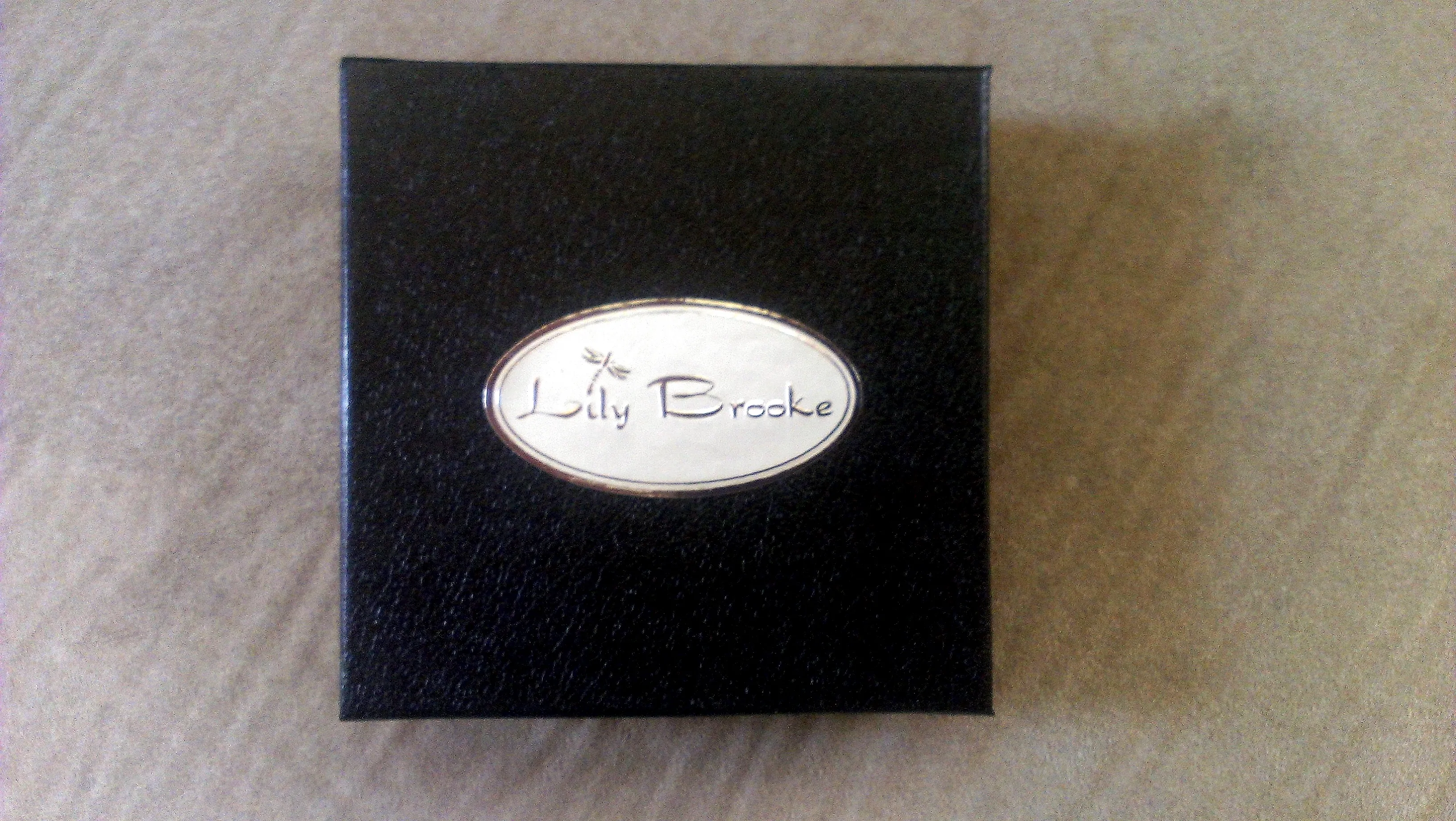 Based on the box, my expectations were pretty high, but nothing could have prepared me for the stunning little treasure inside!  It was "sweet and petite" with little freshwater pearls, silver bali beads and tanzanite crystals.  The tiny heart charm next to the lobster style clasp added an extra layer of cuteness! Can you just picture this darling bracelet on a sweet, little baby wrist?!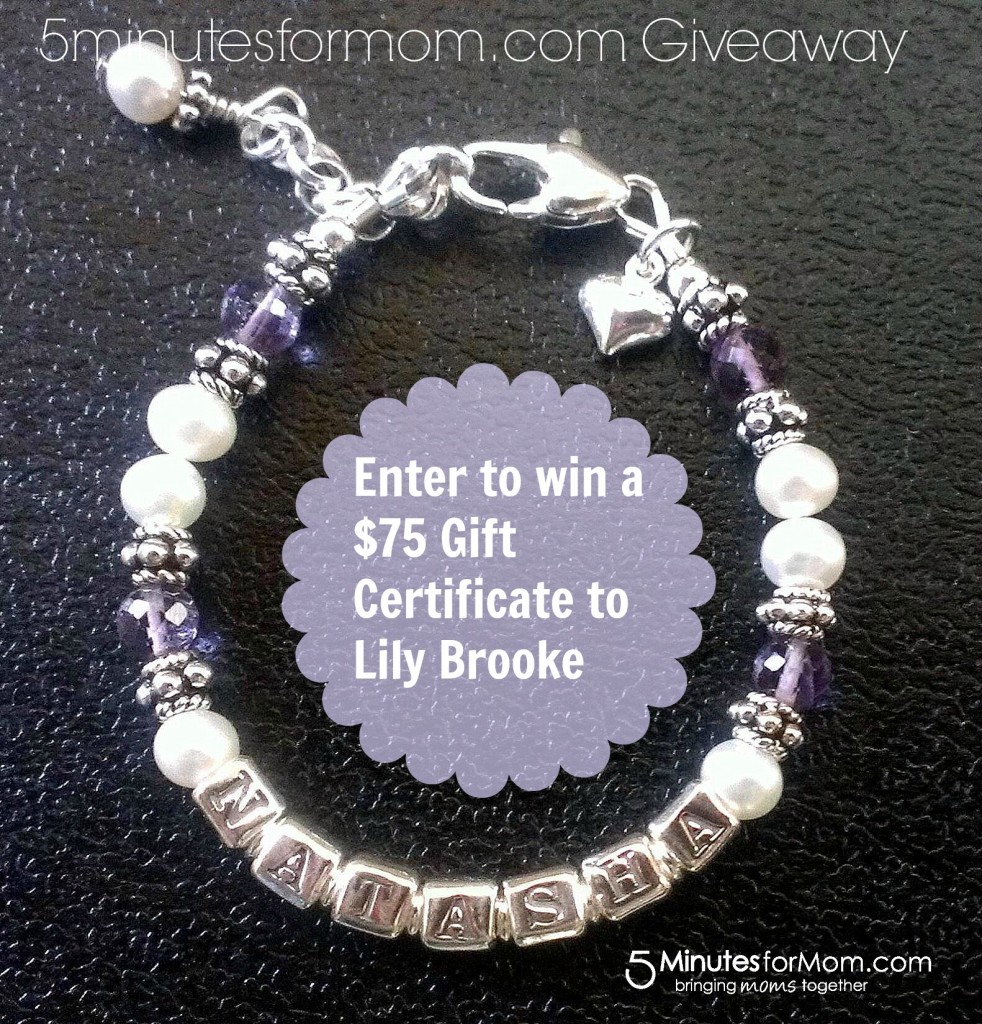 Along with childrens bracelets and christening bracelets, Lily Brooke also offers stylish wrist jewelry for adults. So if you are looking for a gift that is different and unique, Lily Brook offers lots of options. Need a gift for Mother's Day? A Mother's bracelet with the birthstone crystals of each of her children would be a wonderful addition to her jewelry collection. Wondering what to do for bridesmaids gifts?  A simple but elegant pearl and crystal bracelet would show them how much you appreciate their love and support on your special day.  And what dad would not score major points for presenting a matching Mother Daughter set to his wife and daughter on Valentine's Day?!
There are many special occasions to celebrate in life.  Pictures are certainly a great way to preserve the good times, but a  personalized Lily Brooke bracelet will commemorate those special days forever so that the memories don't fade with time.

Share your thoughts

Now that you have some great new gift ideas, which bracelet would you personalize and to whom would you give it?
Enter to win
One reader is going to get their chance to win a $75 gift certificate to use at the Lily Brooke store. Use the Rafflecopter form to enter this giveaway. New to Rafflecopter? Watch this 45-second video on how to enter!
Geri Chase is mom to 2 hilarious boys and wife to an insanely funny husband, all of whom like to remind her that the fact that she is a girl does not give her immunity from their testosterone induced humor. While she pretends not to be amused, she secretly laughs herself silly over their antics and frequently blogs about life and family friendly products over at I Am Boymom.