This post may contain affiliate links. Read my disclosure policy here.

5M4M contributor Jennifer Donovan was sent to an advance screening of this movie, and we were compensated for this campaign. Right now we just want to offer up a great giveaway for you from Fox Searchlight pictures, and you can check out her interview with Allison Janney and her review of the movie, too.
Synopsis:
THE WAY, WAY BACK is the funny and poignant coming of age story of 14-year-old Duncan's (Liam James) summer vacation with his mother Pam (Toni Collette), her overbearing boyfriend Trent (Steve Carell), and his daughter Steph (Zoe Levin).  Having a rough time fitting in, the introverted Duncan finds an unexpected friend in gregarious Owen (Sam Rockwell), manager of the Water Wizz water park. Through his funny, clandestine friendship with Owen, Duncan slowly opens up to and begins to finally find his place in the world – all during a summer he will never forget.
My take:
I have to reserve my review until next week, but I will say that I saw this movie with a friend of mine and my 14-year-old daughter, and we loved it. Stay tuned for more info about the movie, including an interview with co-star Allison Janney.
In the meantime, visit the official website, Like The Way, Way Back on Facebook, and follow @TheWayWayBack on Twitter #TheWayWayBack.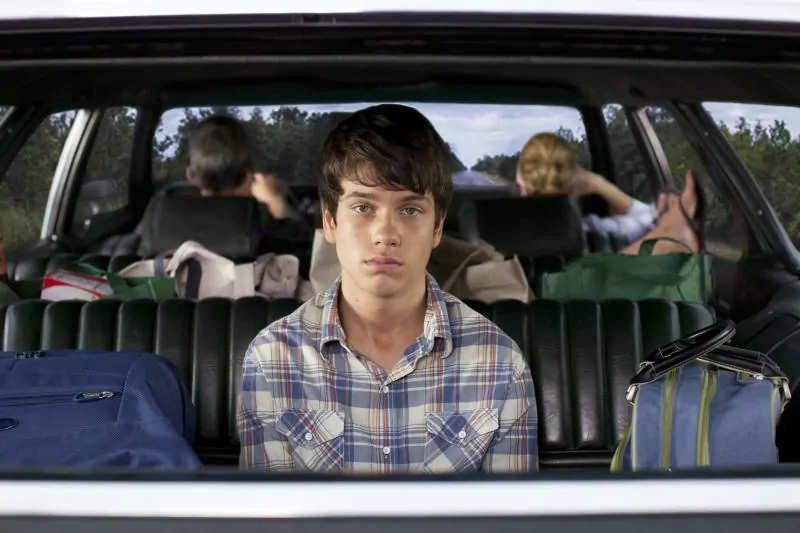 Summer memories?
This movie begins with everyone loaded up in a vintage paneled station wagon where Liam has to ride in the way back, you know — the seat that faces backwards, separating you from the others in the car? We had a station wagon just like that! And my in-laws even had one within the last 10 years, and my sister-in-law actually chose to ride in the way way back.

The vehicle was a station wagon, but the story takes place on the beach and at a waterpark, so I'd like to know — growing up, would you have rather spent the day at the beach or the waterpark?
Use the Rafflecopter form to enter this giveaway. New to Rafflecopter? Watch this 45-second video on how to enter!
Win it!
Win a prize pack valued at $75 courtesy of Fox Searchlight Pictures
$25 Visa to see the film
Fox Searchlight DVD pack including 500 Days of Summer and Little Miss Sunshine
The Way Way Back T-shirt & Sunglasses