This post may contain affiliate links. Read my disclosure policy here.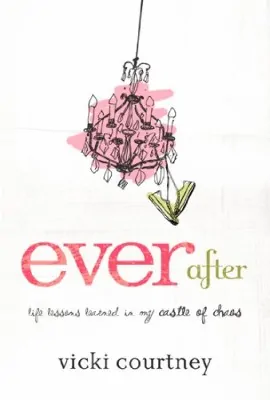 Wives and moms like to dish. We like to share our troubles and ask for advice and share our successes (sometimes perceived as bragging). Many of us also like to read books or blogs from other women in the trenches, hoping for some sort of connection, cure, or at the very least, encouragement.
Vicki Courtney is awesome at delivering all of the above in her new book Ever After: Life Lessons Learned in My Castle of Chaos. I've read one or two of her more serious-minded parenting books. I don't remember a whole lot about them. I remember the advice was sound and they were easy to read. But in Ever After she's so funny, warm and relatable that you know you can trust her.
She also writes with experience and perspective under her belt. Though I love to talk with moms and hear from women who are IN the trenches, I sure appreciate that balanced approach that comes from women who have already been there done that. She's learned from her mistakes, and they are far enough behind her that she's not timid about sharing. That kind of approach, delivered with humor, makes you want to keep reading.
She tackles all sorts of topics regarding marriage and motherhood including
finances
being a Proverbs 31 flunkie (or mythbuster)
dating your husband
sex
busyness
bully moms
beauty
Win it!
One of you can win Ever After: Life Lessons Learned in My Castle of Chaos (U.S. only). Use the Rafflecopter form to enter this giveaway. New to Rafflecopter? Watch this 45-second video on how to enter!
Start off by leaving a comment telling me which of the topics above most interest you.