This post may contain affiliate links. Read my disclosure policy here.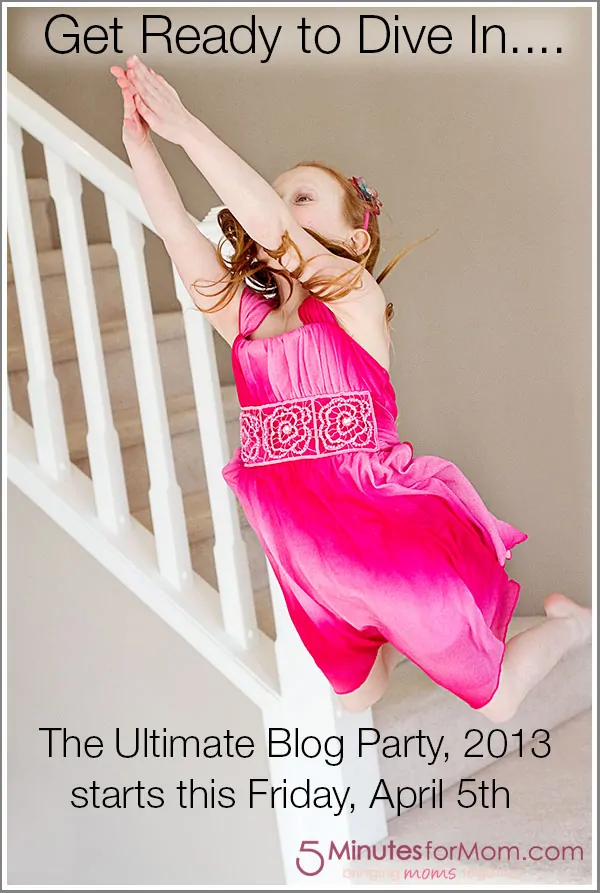 The Ultimate Blog Party 2013 starts this Friday…
The Ultimate Blog Party is almost here. The party starts this Friday, April 5th. The linkies go live at 12:01am Eastern on Friday, (that is 9:01pm Thursday for the Pacific Coast.)
So, get your party post prepped and ready to go. (The linkies are up all week, from April 5-12th, but we know many of you want to be the early birds.)
If you don't know what the UBP is — click on over and find out how YOU can party with the whole parent blogosphere without even leaving your house. It is the biggest online party in the parent blogosphere and you do NOT want to miss it!
What is Your Weekly Photo?
Mom Bloggers (and Dad Bloggers too!) post a photo on your site, link up and find others… Wordless Wednesday is tons of fun. (And I know it says "wordless" but I usually just can't bear to not write anything! If I had created it, I probably would have named it something different! LOL So feel to link up your word-full or word-less Wednesday photos!)
Leave the URL to your photo (clearly mine are never truly "wordless") and then visit others!
Here is a thumbnail linky:
Or a basic linky:
Thanks to Uisce for creating Wordless Wednesday.
Written by Janice, co-founder of 5 Minutes for Mom