This post may contain affiliate links. Read my disclosure policy here.
Submitted by Jill Krause. Jill was sent on an all expense paid trip to write this review. Thanks to the Trade Winds Resort for sponsoring this campaign.

I'll admit, when I think of beaches I want to visit, I usually think of far-off places like the Bahamas, parts of Mexico, Hawaii, and other places that require a passport and/or hefty flight costs. Yes, I know we have several beaches here in the continental U.S. that make lovely destinations, but how good could the really be? Pretty great, it turns out.
I was blown away by how gorgeous St. Pete Beach, Florida was when we arrived at the TradeWinds Resort at the end of February. The sand was soft, the water was beautiful, and the resort made a big impression on me as a great place to take the whole family. Here are 5 reasons you'll love the TradeWinds Resort for your next family beach vacation: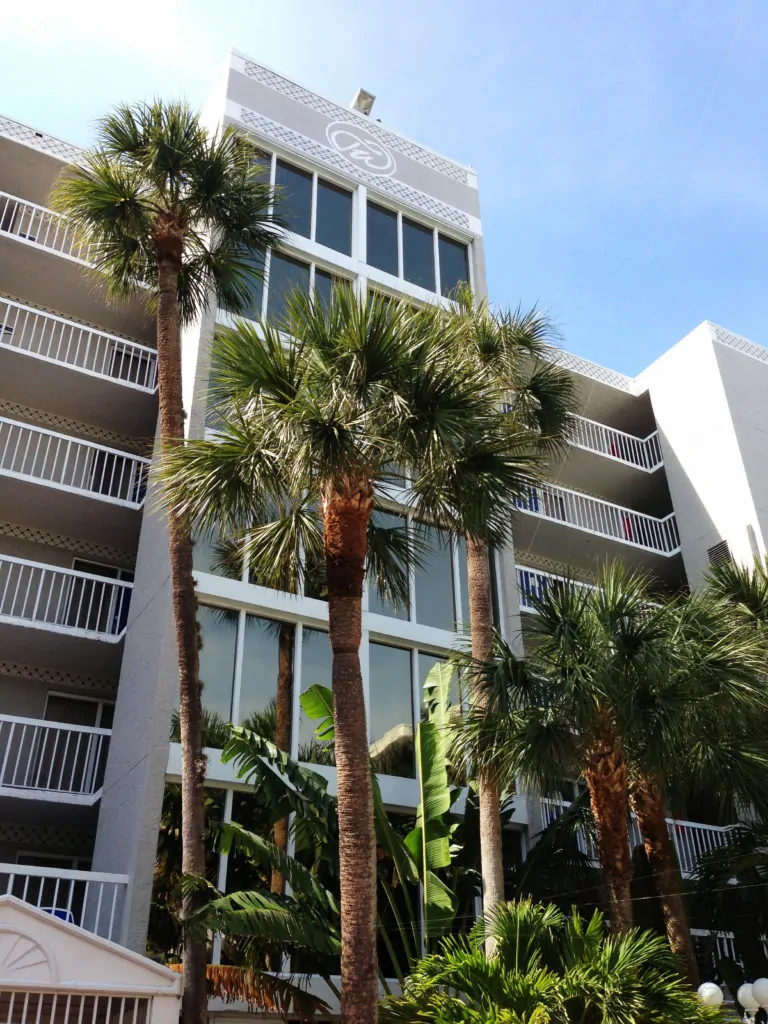 1. It's (relatively) close.  Depending on what part of the country you live in, I guess, it could be a bit of a hike, BUT you don't have to fly over any oceans or acquire a passport to get there. From Dallas, we were able to snag direct flights that got us to Tampa in less than 3 hours. The TradeWinds Resort is another 30 minute cab ride away from the airport. When you're traveling with the whole family, especially young kids, it's so important that the actual traveling portion of the vacation is as quick and painless as possible!
2. Once you get there, you don't have to leave. Everything you need for fun for the entire family is right there on the TradeWinds property. From the ice cream parlor to the high-end Italian restaurant, from the beach cabanas to the High Tide Slide, there's something for everyone to do, eat, and see. There are bars for a late evening drink, with entertainment for the kids- or really the whole family (courtesy of RedBeard the Pirate) right next door.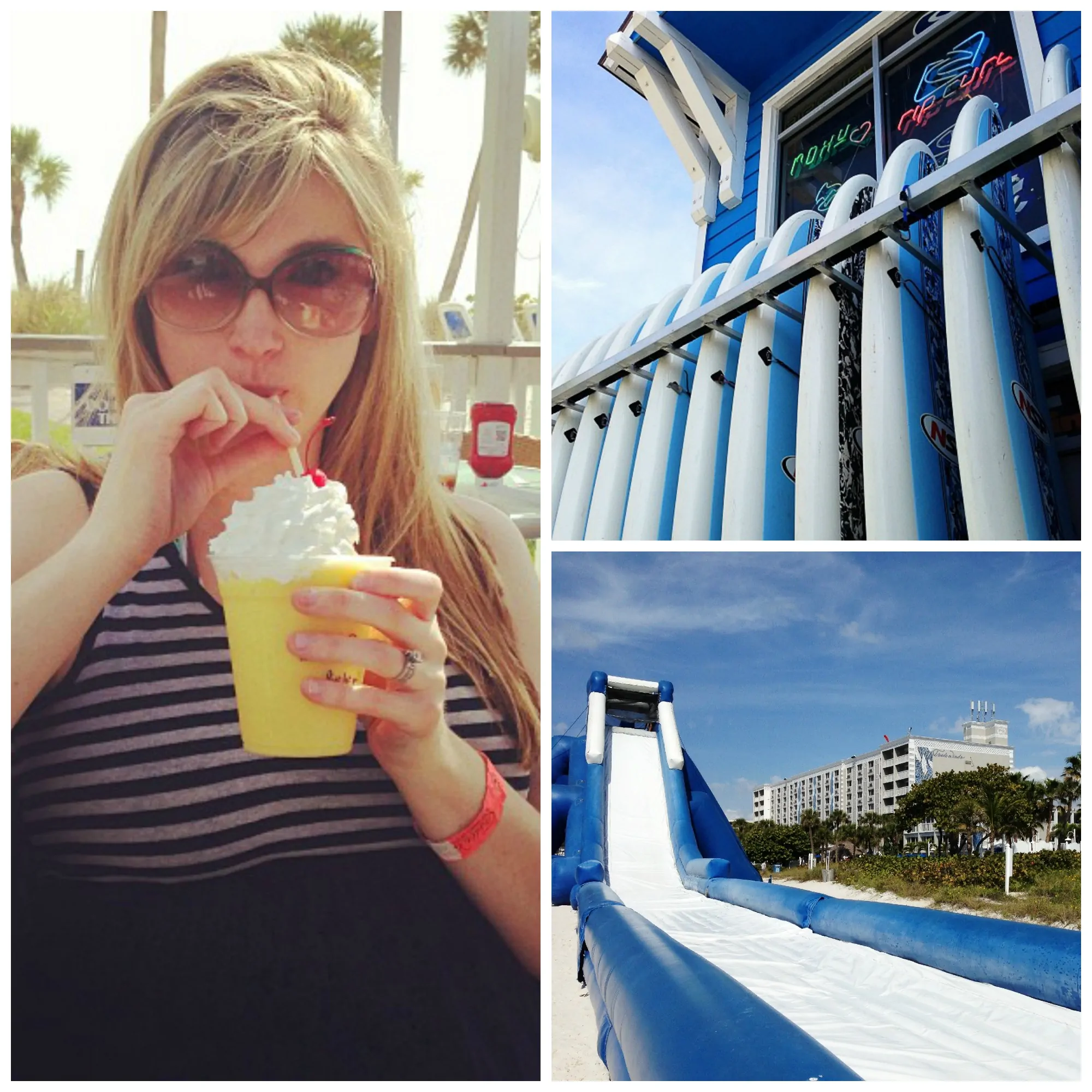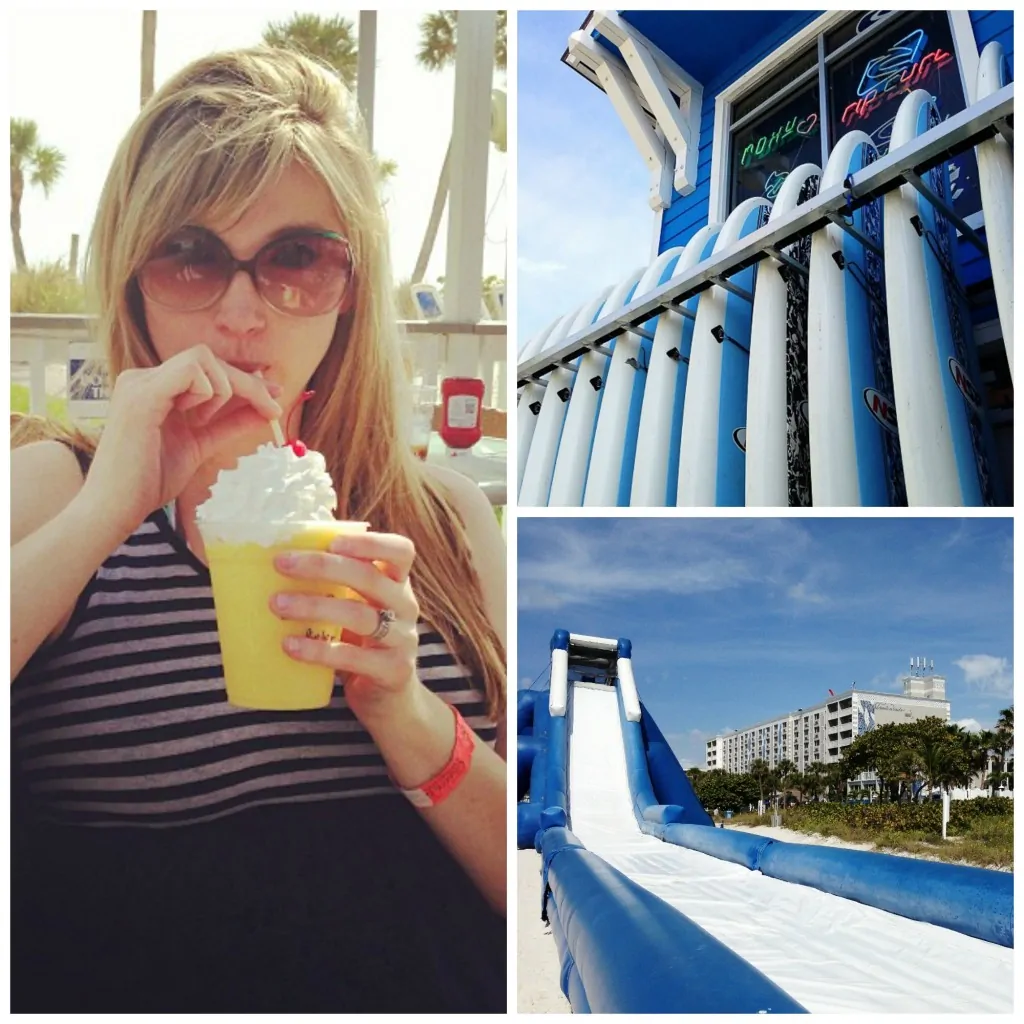 During the day, you're not limited to just the beach (though I can think of worse fates). There are paddle boats, and miniature golf, and a Kids Club where you can drop the little ones off if you want to escape for a bit. I was even able to schedule a haircut and highlight appointment at their salon and spa on location! It's entirely possible to check in, never leave the property until you are ready to go home, and not once find yourself bored.
3. The TradeWinds has thought of everything for everyone in your family. There are 4 pools on the property, each suited for a different age and stage of life, including one pool that is exclusively 18 and up, and one that has a shallow kiddie pool, perfect for the youngest guests. As I mentioned earlier, there is a Kids Club that offers qualified childcare and guided activities. I'd highly recommend taking advantage of this at least once, and making dinner reservations for the adults in your group at the Palm Court Italian Grill. It's a beautiful, high-end dining experience.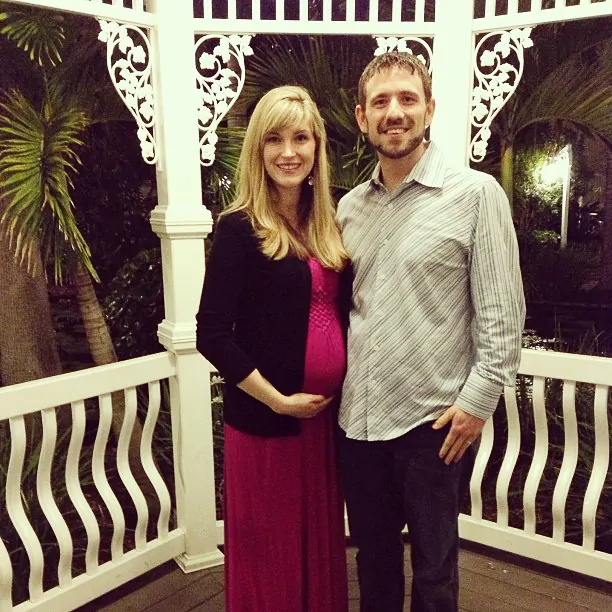 While the rooms aren't what I would classify as luxury accommodations, they are perfectly appointed for families. The room we stayed in had a separate living area with a small kitchen that over looked the beach. I was told one of the best places to stay if you have teenagers in your group, though, is in the smaller Poolside Suites, which overlook one of the busier pools on the property that attract the teenage crowd. Conversely, if you're looking for a quiet room, you might want to pass these up.
4. There are off-site activities that are easy to get to. One of the highlights of our trip was the sunset cruise we took through Dolphin Landings. And we had an amazing seafood dinner at Snappers, a restaurant literally right across the street from the front drive of TradeWinds. We even managed to make it up to Treasure Island (a 5 minute cab ride) to check out a lovely shell shop. So, while you certainly don't have to leave TradeWinds to have a good time, there is plenty to do outside of the resort that's easy to get to, too.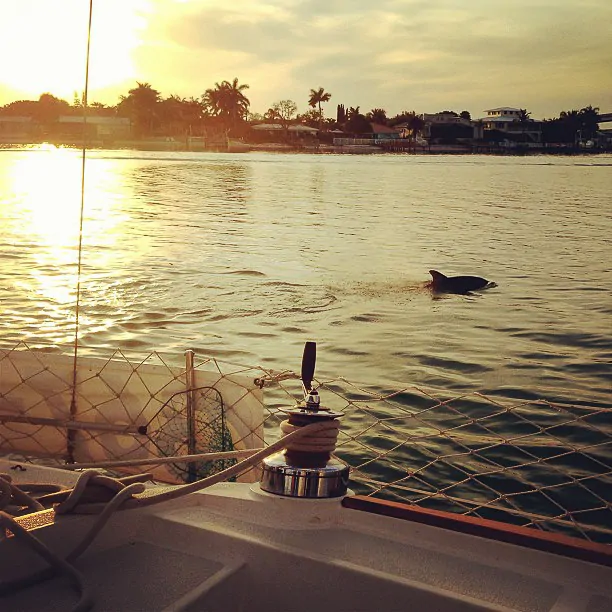 5. The beach is seriously amazing. My favorite part of the trip was just relaxing on the beach in our cabana, reading, watching the waves, and occasionally walking up and down the shore with my husband. The sand is so soft, and the staff does a great job of keeping the TradeWinds private beach clean. If that's not exciting enough for you, they have an awesome, enormous, inflatable High Tide Slide, which is fun for kids of all ages. My husband had a blast going down it. In addition, there are all sorts of other beach activities you can book, including suiting up in a jet pack and soaring over the ocean!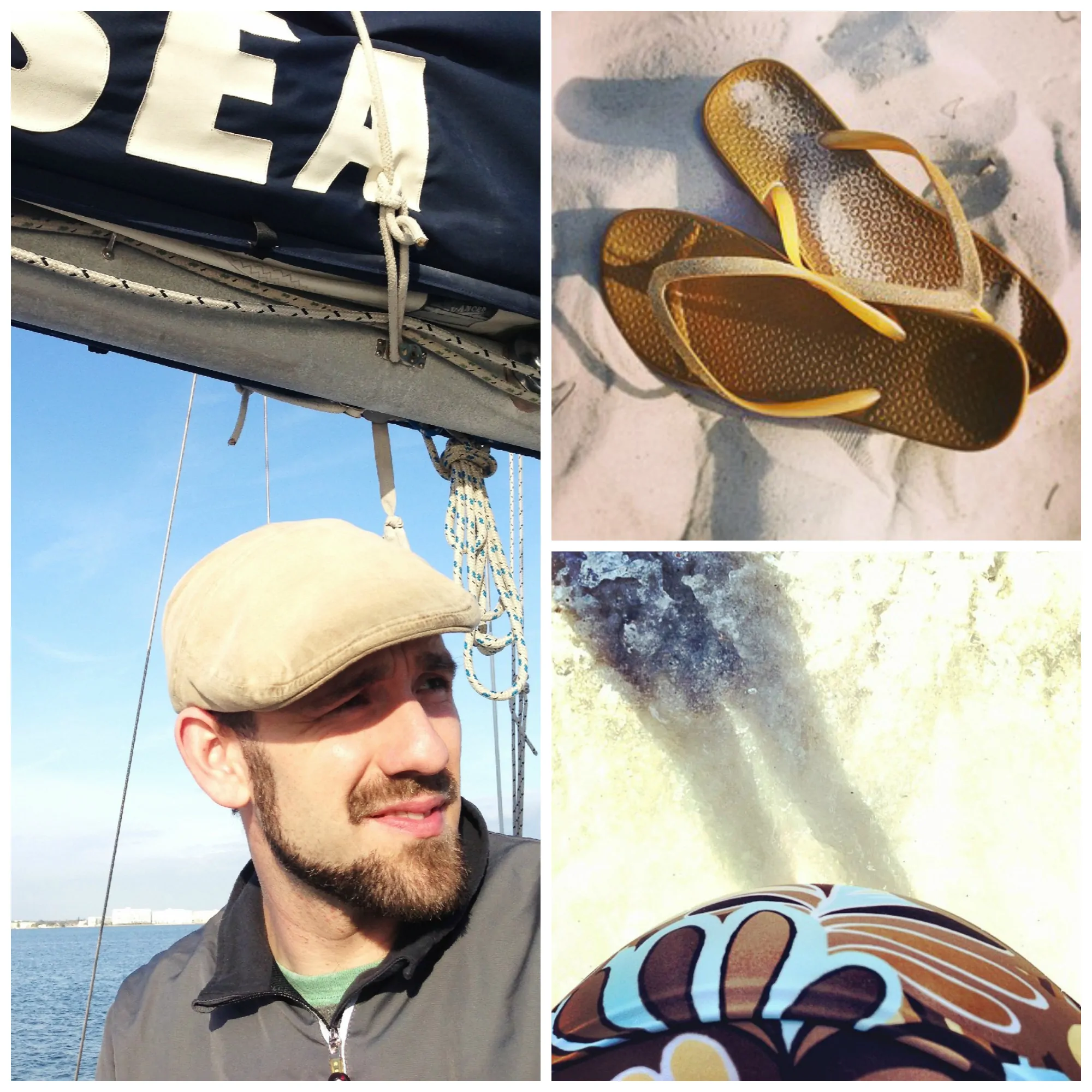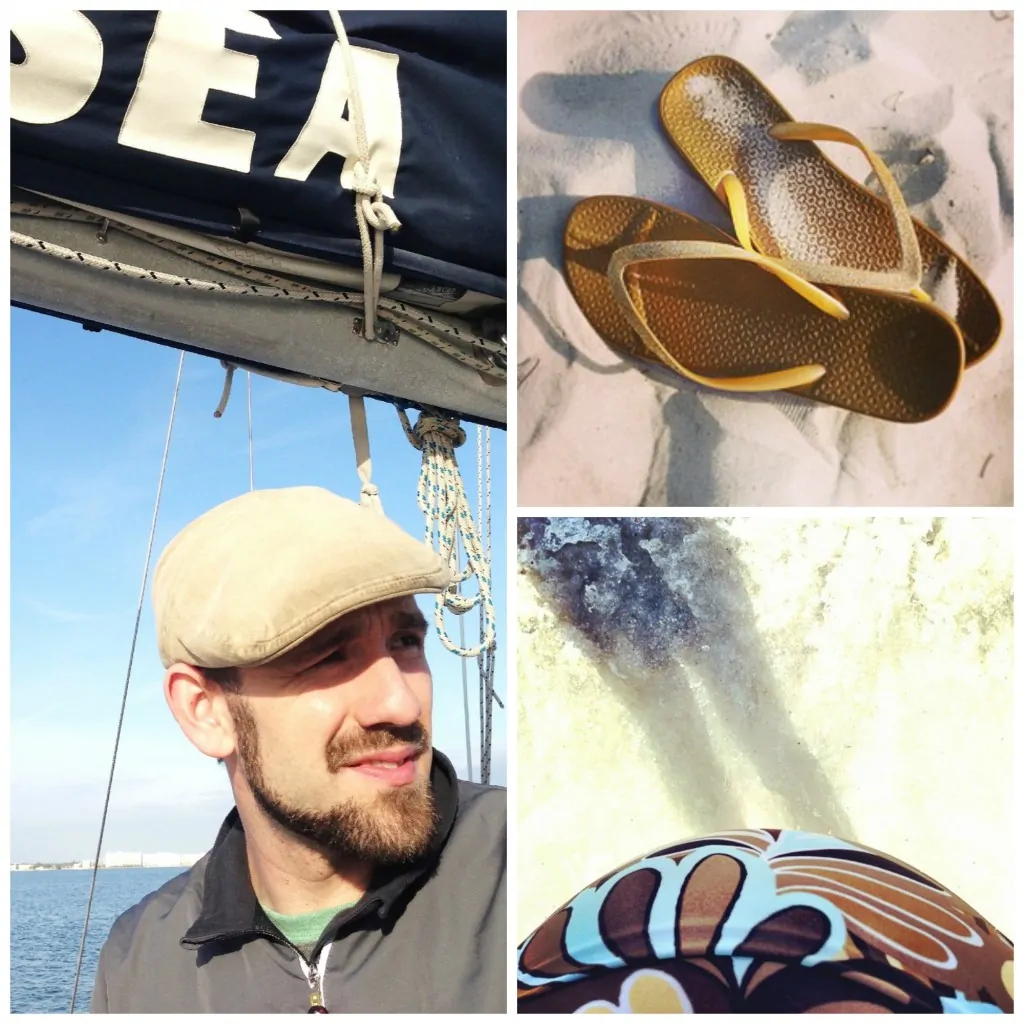 So next time you're thinking of taking the whole family to a far-off, exotic locale for some beachy fun, don't forget about the TradeWinds Resort in St. Pete Beach, Florida. It may be a heck of a lot closer for you, possibly much cheaper, and certainly just as exciting. It's got everything you need for a fun trip for everyone in the family.
Jill Krause is the author of BabyRabies.com, a blog about what happens after baby fever becomes baby rabies. She documents her journey through pregnancy and motherhood, peppering her posts with self deprecation, humor and honesty, and using pictures to help tell her real life stories. You can find her on Facebook, Twitter, and Instagram, too.