This post may contain affiliate links. Read my disclosure policy here.
Have you heard of Safe Haven? I recently saw the movie before its release in theaters and LOVED it! Josh Duhamel and Julianne Hough did an amazing job in this very emotional movie about starting over and finding love and happiness. It was an intense and empowering movie and I was super excited to hear what Josh Duhamel's experience was with Safe Haven.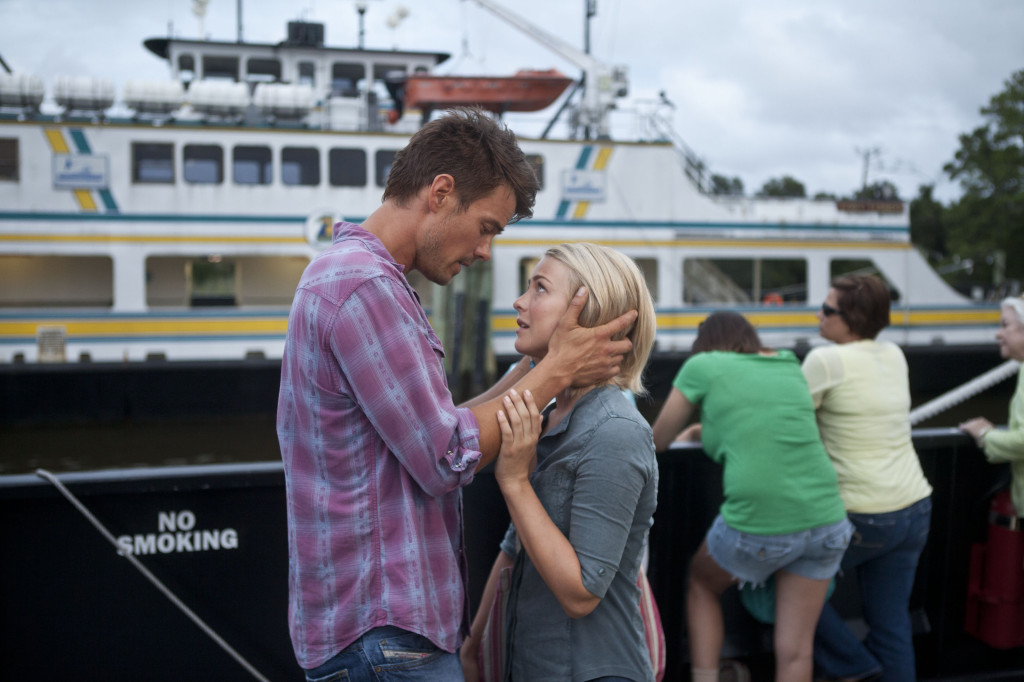 Josh Duhamel's Experience as Alex in Safe Haven
Josh: "It was funny because I didn't know what to do with this guy when I first read it and I wasn't going to do the movie at first. And then, I read it again about a year later and it had really gotten better. I felt like there was more to do, but I still wanted to play Tierney (Kevin Tierney, played by actor David Lyons). I wanted to play the bad guy.
But they weren't going for that either. So it really became about collaborating with Lasse (Director Lasse Hallström) and Nicholas (Author Nicholas Sparks) and with Marty Bowen (Producer) and the guys at Relativity about making this guy, messing him up, making him not so perfect. He doesn't always do the right thing.
He's a guy raising two kids on his own, hasn't dealt with the loss of his wife the way you probably should. He wasn't as therapeutic about it as he should. And as a result, his son and he are having problems.
We found a lot more humor than was in originally and Lasse was great. And all these guys were really great about keeping little moments that a lot of times would be left on the cutting room floor. And I think that what makes the story interesting about these two is that it's a bunch of little moments. It's not a lot of big forced romantic gestures. It's little things that collectively, by the end of the movie, you're rooting for these two.
Lasse's whole idea was to not force anything. The expectations are already going to be there in a Nicholas Sparks movie to have these big romantic movie moments. We tried to play against that as much as we could. They're still going to be there, but we don't have to force feed the audience with it.
And watching it the other night for the first time, I really felt like he did that, and I was really happy that he kept a lot of the stuff – the little things, the little pieces of human behavior that two people do when they're falling in love."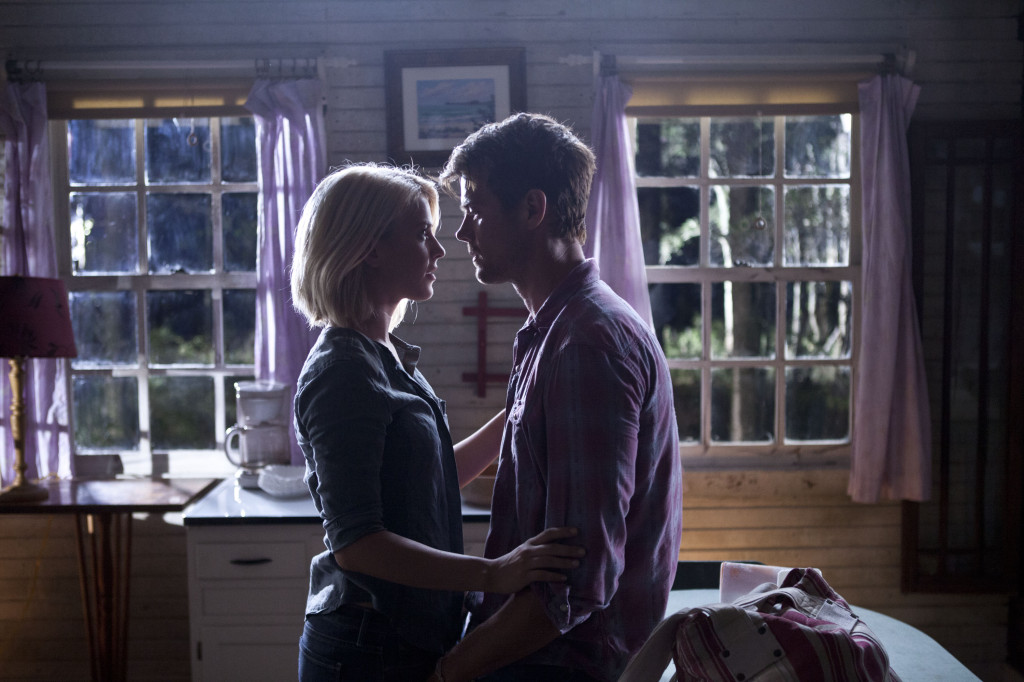 Josh Duhamel on His Most Memorable Scene in Safe Haven
Josh: "That dance scene. I fought against it. I didn't want to do that scene because it felt like, why would we just start dancing? You know, who does that? They want it because it's romantic, yes, but we have to justify it. There has to be a reason.
Again, as a perfect example of how collaborative and how he listens and how we all kind of worked, because he agreed. He didn't want it just to be a forced moment – okay, now this is where they dance and it's romantic. It has to have a little humor, it has to make sense, and it has to happen organically. Maybe we turn the music up a bit. And then he gets the idea, turns around and it's more playful than I think it was originally.
And Julianne doesn't hurt in a dance scene. I felt like I was on my own version of Dancing with the Stars. But luckily I wasn't expected to be a good dancer. And the more we did it, the more we practiced it, the more we messed it up, the more fun it got.
And what was originally my least favorite scene turned out to be one of my favorite scenes in the movie. And oftentimes that happens. Things you think you're going to hate you end up loving and vice-versa."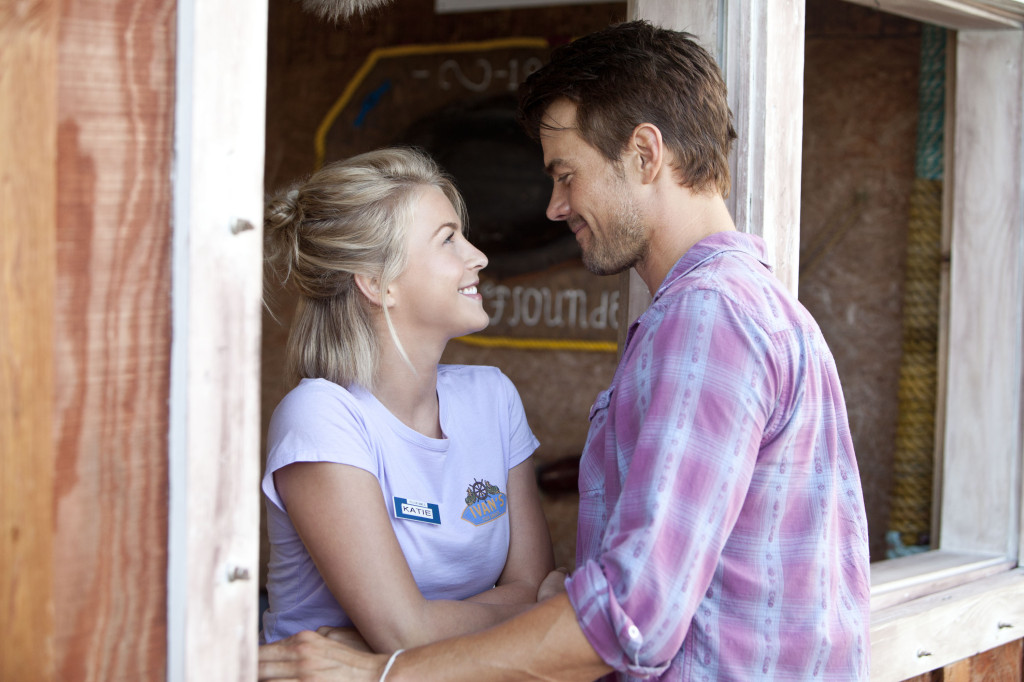 Josh Duhamel on Working with Julianne Hough
Josh: "I like these movies. I like any movie that's well made. I loved The Notebook, not because I'm a die-hard romantic but because it was a good movie and I really felt something between them. And so, rather than try to recreate that, we just really talked about putting all public stuff aside, when the cameras are rolling, it's you and me. And you don't have to force anything with me, and I didn't feel like I had to force anything with her.
She's a very open girl. She's like what you see is what you get with her. Lasse calls her Honest Blue because she's very honest and you don't feel like she's putting anything on. And I knew when they cast her, it wouldn't be difficult to create or have a connection with her, and it wasn't."
Josh Duhamel on Filming in North Carolina
Josh: "You can see why he set the story in Southport because it's just this slow paced, beautiful little town. It's got this little marina with fishing boats and sailboats….and you've got all these great little restaurants right along the dock, and then you've got the main street where the parade goes. And the people are very cool. It's a slower pace of life.
People were getting tired of me saying it. I was like, Gosh; I just love this place because it was so beautiful. It was really scenic. We'd sit there and I thought, there could be worse places to shoot a movie, for sure. There are all those little colonial houses and lots of history. I got into a nice little groove there."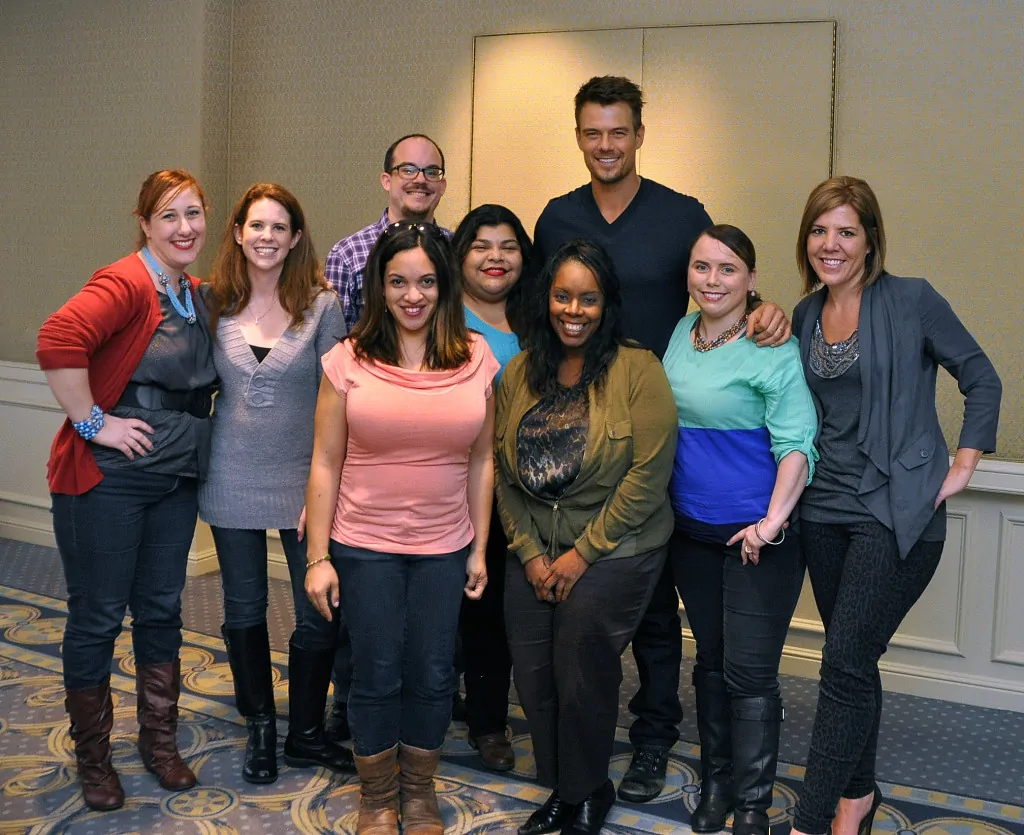 Check out my interview with Julianna Hough for her thoughts on working with Josh Duhamel and my thoughts on the movie.
Like Safe Haven on Facebook
Follow @SafeHavenMovie on Twitter #SafeHaven
Watch the trailer & clips on YouTube
Find Safe Haven on Instagram and Pinterest
Check out my other Safe Haven interviews:
No travel, accommodations, or compensation was received for this post. All opinions expressed in this post are 100% mine.
Contributor Shannon Gosney is the author of The Mommy-Files, a national blog with a loyal following. With 3 active boys and and an active life, she loves living on the Central Coast near San Luis Obispo, California. A full-time Social Media and Professional Blogger, Shannon also serves as a National Brand Ambassador for many well-known companies. Her blog focuses on motherhood, family fun activities, traveling and recipes while providing, professional opinions, product, performance, restaurant, and various business reviews. You can also find her online on Twitter, Facebook, Google+, Instagram, and Pinterest.