This post may contain affiliate links. Read my disclosure policy here.
Need to do Valentine's Day on a time and cash budget?
It can be as simple as having an easy meal prepared at home and staying in. Stores have specials on for Valentine's Day – not just for gifts but for groceries too. Pick up something lovely for relatively little money – in comparison to going out for a meal at a cramped restaurant!
Here is how to do Valentine's Day on a time and cash budget: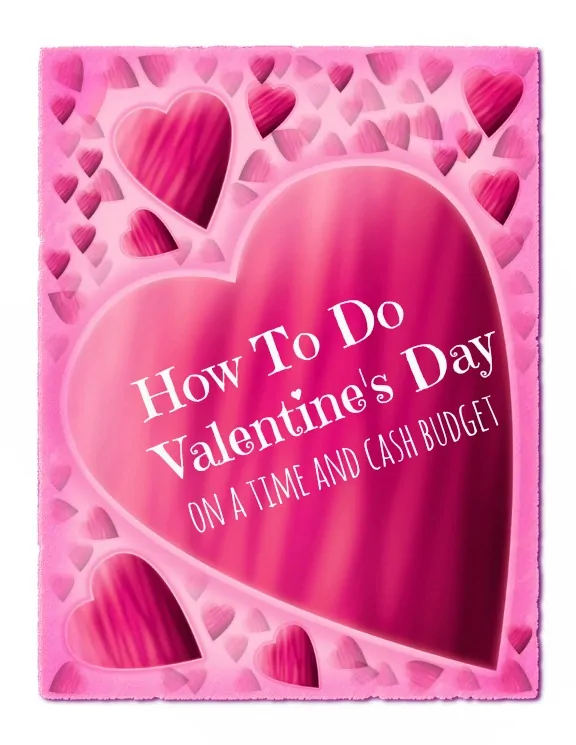 Eat In and Plan Early
The trick is in the preparation time when you have young kids. Try to get your veggies and salad ready early in the day so when it comes to cooking you can time things a lot easier. For example, if you know your meat will take 30 minutes in the oven, you'll know you can turn on the vegetables 15 minutes after you put the meat in and everything will be ready together – may sound simple, but you'd be surprised how easy a kitchen meltdown is! Use time before and during cooking for baths/naps/bedtime.
Simple Gift Idea
When it comes to gifts – never underestimate the power of a photo! Framed photos make the perfect gift; particularly in an age where most photos are digital and we rarely print them anymore! Choose a photo from when you first met, or their childhood or a great holiday you took together.
Freshen Up
You're usually wrecked at the end of the day, ready to eat your dinner in your pyjamas. Show each other you're worth it by dressing for dinner. Ladies, do something nice with your hair and do your make up. Gents, wear a shirt and shoes and spray on some cologne!
Watch a Movie
After dinner, curl up together and watch a movie – for some of you this part of the night may involve children! Pick something heart-warming, sit back and relax and remember how lucky you are to have each other!
Have a Happy Valentine's Day!