This post may contain affiliate links. Read my disclosure policy here.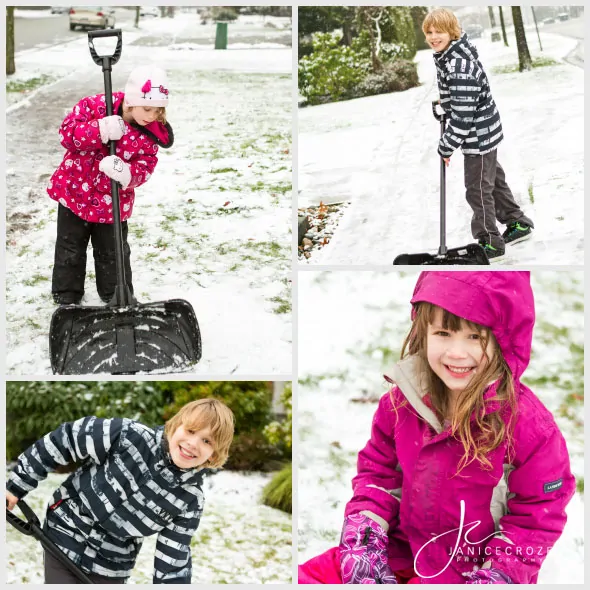 It wasn't much, it didn't last long, but we made the most of our small snowfall.
We haven't had much snow yet this year here in Vancouver. But my Olivia and Jackson, and Susan's Sophia, made the most of the snow that fell this week and I finally got to snap some snow play photos. (Susan's other daughter Julia was on a play date and so is missing from the photos.)
What is Your Weekly Photo?
Mom Bloggers (and Dad Bloggers too!) post a photo on your site, link up and find others… Wordless Wednesday is tons of fun. (And I know it says "wordless" but I usually just can't bear to not write anything! If I had created it, I probably would have named it something different! LOL So feel to link up your word-full or word-less Wednesday photos!)
Leave the URL to your photo (clearly mine are never truly "wordless") and then visit others!
Here is a thumbnail linky:
Or a basic linky:
Thanks to Uisce for creating Wordless Wednesday.
Written by Janice, co-founder of 5 Minutes for Mom