This post may contain affiliate links. Read my disclosure policy here.
There are not enough hours in the day for all the things you need to do!  You keep looking at the clock and thinking, where did the last hour go?
Does this sound familiar? Well nobody is promising that you'll have less to do but if you follow these simple steps, you might find things a little bit easier…and maybe even have time for that bubble bath you've been dreaming about!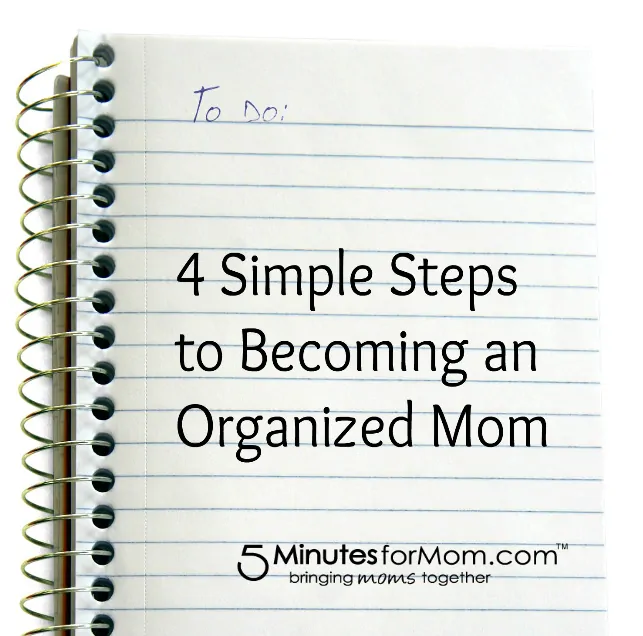 1. Organise your family life
Get yourself a large fridge calendar and write down appointments, birthday parties, family gatherings, days off work, etc. for the whole family to see. Use whatever it takes – white boards, smartphone apps, family organizing websites – to help. Having an organized calendar makes it easier to plan other things – whether that's your cleaning day, holidays or maybe just a little bit of "me" time.
2. Organise your finances
Make a list of all the direct-debits/standing orders from your (and your partner's) bank account, complete with dates. Make an Excel or Word spreadsheet to budget your finances and update as you go if that's easier. If you have any bills or subscriptions that you pay using other methods write those down too. Then use either a diary, calendar, computer program or even an app to fill in your outgoings for the month.  This makes it easy to see on a week to week basis where you stand financially.

3. Use lists and save money
Always make a shopping list before you go shopping. Write down everything you'll need and then stick to your list!  Don't fall into the trap with "buy one get one free" offers etc.  Try to stick to the generic brand where possible, unless you feel particularly brand loyal to a product. You can make big savings this way, for example you might find that the coffee you buy is three times the price of the store's own brand.

4. Break it down
Do you have a list of things in your head that you need to get round to do doing, but it's just not working out for you?  You're not alone – having kids is hard work! Rather than thinking about ALL the things you need to get done, tackle it one step at a time.   For example if you know you have a room to organise start on one side and work your way across, one drawer or one closet at a time.
Don't procrastinate, there's no time like the present. Follow these tips and see how much easier things will seem!