This post may contain affiliate links. Read my disclosure policy here.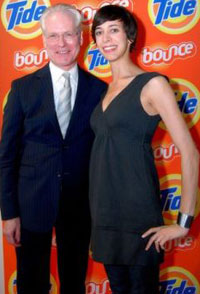 Have you met Gwen Bell?
Online or in person?
Because if you've met her in person, then you've experienced her powerful, positive energy. Gwen Bell is the perfect example of positive self confidence.
She's not snooty and stuck on herself, she's confident in a good way. You want to be around her and you feel good about yourself when you're with her.
At the BowlHer party during BlogHer 09, I stole Gwen from the dance floor to ask her how she developed such confidence.
In the video below Gwen shares how she became the confident woman we know today and how we can help our own teenage daughters develop a similar self confidence.
It's your turn…
Tell us about you… would you describe yourself as having good self confidence or not?
As a teenager, were you secure and confident?
How have you changed over time?
Follow Gwen Everywhere
If you're not yet following Gwen throughout cyberspace, start now:
Website: GwenBell.com
Twitter: @GwenBell
And she's on Flickr, Facebook, Delicious and Vimeo.
Thank you Gwen for sharing your positivity with us!
Thanks to our Sponsors
We again thank Kmart Design for sponsoring these video interviews so that we can bring the BlogHer 09 experience home to you.
I think Kmart is an especially fitting sponsor for this particular video since we're talking about self confidence and how we dress and our style is directly related to our confidence. To feel our best, we do want to look our best and we are proud to be supported by a store that makes it possible for everyone (especially women and teenage girls) to dress in style.
Written by Susan, co-founder of 5 Minutes for Mom.
You get our feed, right?