This post may contain affiliate links. Read my disclosure policy here.
Erica here, stepping in for this week's Wordless Wednesday.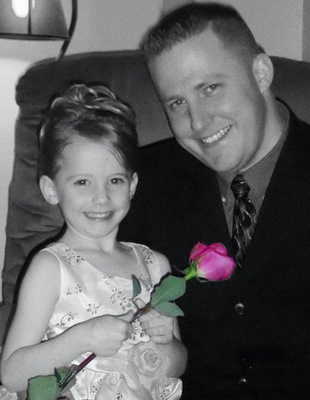 This photo was taken this past April, before my princess and her daddy danced the night away. I LOVE this picture and it brings such a smile to my face.
The Daddy-Daughter Dance has become an annual tradition for my daughter, Audrey, and the hero in her life. I hope that it will continue for many years to come.
"Oh, I will dance with Cinderella.
I don't want to miss even one song.
'Cause all too soon the clock will strike midnight
And she'll be gone."
Cinderella, by Steven Curtis Chapman



Thanks to Uisce for creating Wordless Wednesday.
Technorati Tag: Wordless Wednesday
Now it's your turn…
Written by 5 Minutes For Mom contributing editor, Erica.
Remember to sign up for our RSS Feed.