This post may contain affiliate links. Read my disclosure policy here.
A cake like that could only be created by an almost seven year old boy…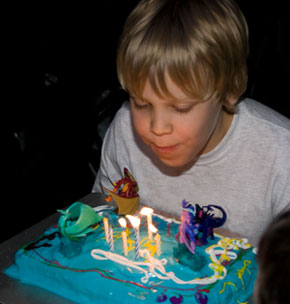 On Jackson's seventh birthday, I posted this picture of him blowing out the candles on his cake. But, I thought I might let you see a bit more of Jackson's birthday creation.
When Jackson and I were planning his birthday party – a night of laser tag with his buddies – I asked him if he wanted a home made cake or a bought one. (I wanted to save money and make it ourselves, but since I am terrible at decorating cakes, a part of me hoped that he would choose for us to buy one.)
"I want to make it!" he decided, "Making the cake is part of the fun." (Trust Jackson to 'enjoy the journey!' LOL)
So make it we did!
And I didn't even need to worry about my lack of decorating skills, because Jackson insisted on decorating it all by himself!
Since Jackson is obsessed with Bakugan, (yes, another one of the masses of Bakugan brawling boys,) we decided to make a Bakugan cake.
I had seen some Bakugan figurines on sale at WalMart, so we went and picked some up. (I like adding toys to our cake designs so Jackson can keep them for later. Makes the cake last forever!)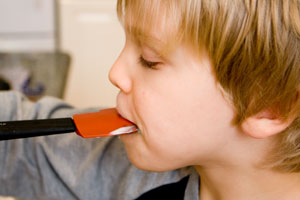 After a slight bump in the road, (I broke the cake in four pieces getting it out of the pan,) we made some oh-so-yummy blue, cream cheese icing, (or frosting as you Americans might say!) and slathered it on.
Then Jackson got to work.
And boy did he work. It was after 10pm by the time I finally got him in bed!
I loved watching him have such a blast designing his cake, so I tried not to stress too much about how late it was. My energizer bunny of a boy doesn't need much sleep anyway.
Here is Jackson and his Bakugan Birthday Cake…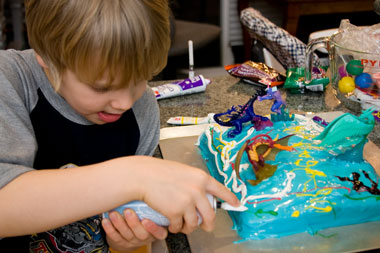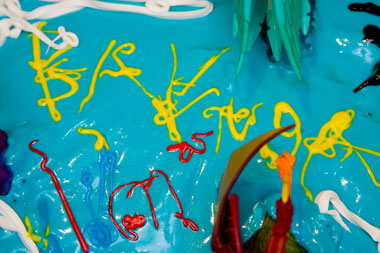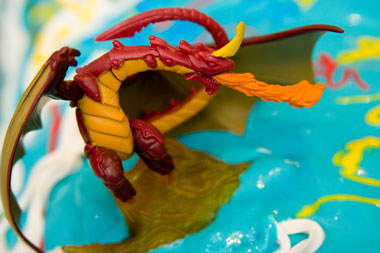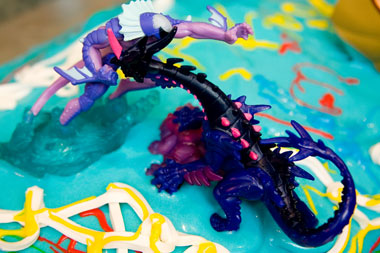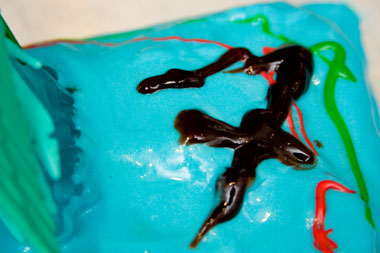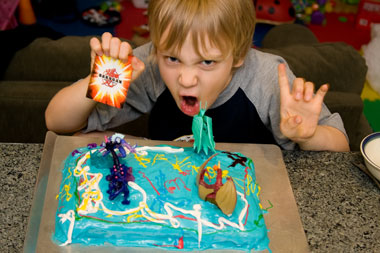 Way to go Jackson — your Bakugan cake ROCKS!