This post may contain affiliate links. Read my disclosure policy here.
This delicious recipe for Guinness Brownies with Butterscotch Fudge is so rich and tasty, you and your friends will love it!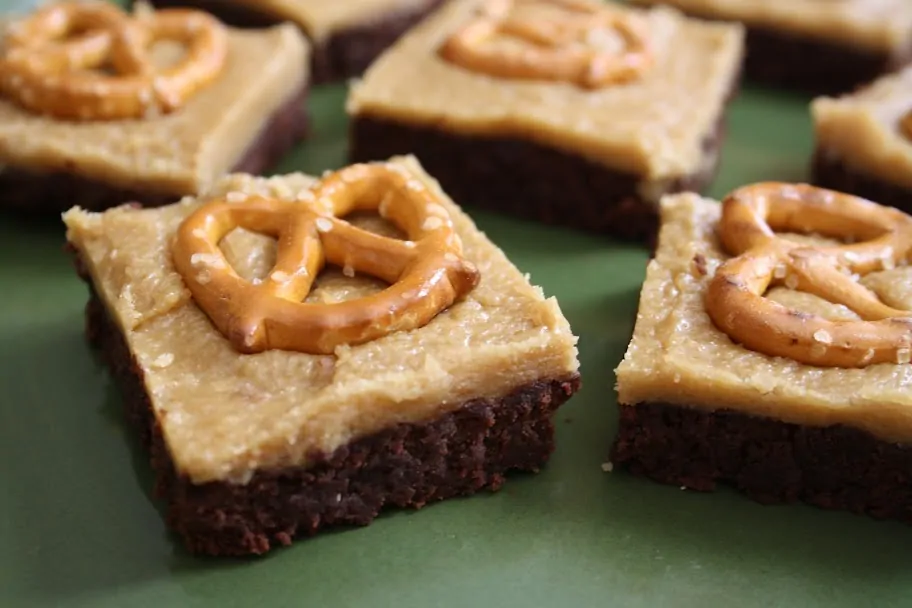 As I have developed and mastered my culinary skills in the kitchen, I have learned three things in the process:
Making homemade brownies are so easy and taste much better than the boxed batches that I solemnly swear to never bake boxed brownies ever again.

Iced brownies are the most delicious way to eat the fudgy delicacies.

Beer is a wonderful ingredient and a great leavening agent for many desserts, like cupcakes or in this case, brownies.
That's right. Beer. 
The alcohol in these Guinness Brownies evaporates in the baking process, so no one will ever know nor taste your special secret ingredient. Much like my family, they'll just keep shoveling down the brownies and no breathalyzer test is necessary.
Since this Guinness Brownies with Butterscotch Fudge Recipe uses a 9×13 pan, it makes a large batch of brownies which is perfect for a St. Patrick's Day party, potluck picnic or tailgate.  
Recipe adapted from the little epicurean.
Find More Treats…
If you'd like another recipe that's perfect for St. Patrick's Day, try our Irish Soda Bread.
And don't miss our recipe for Confetti Bars…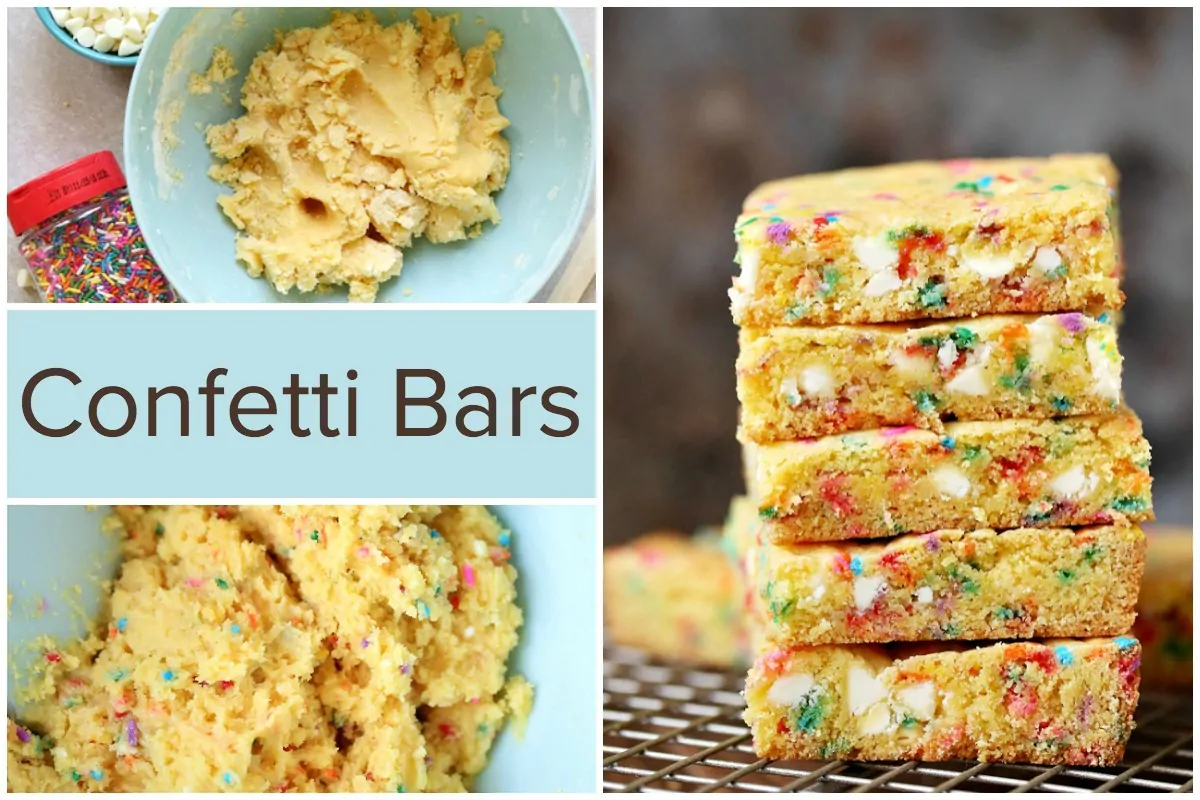 Pin it for Later
Be sure to pin this Guinness Brownies with Butterscotch Fudge recipe for later.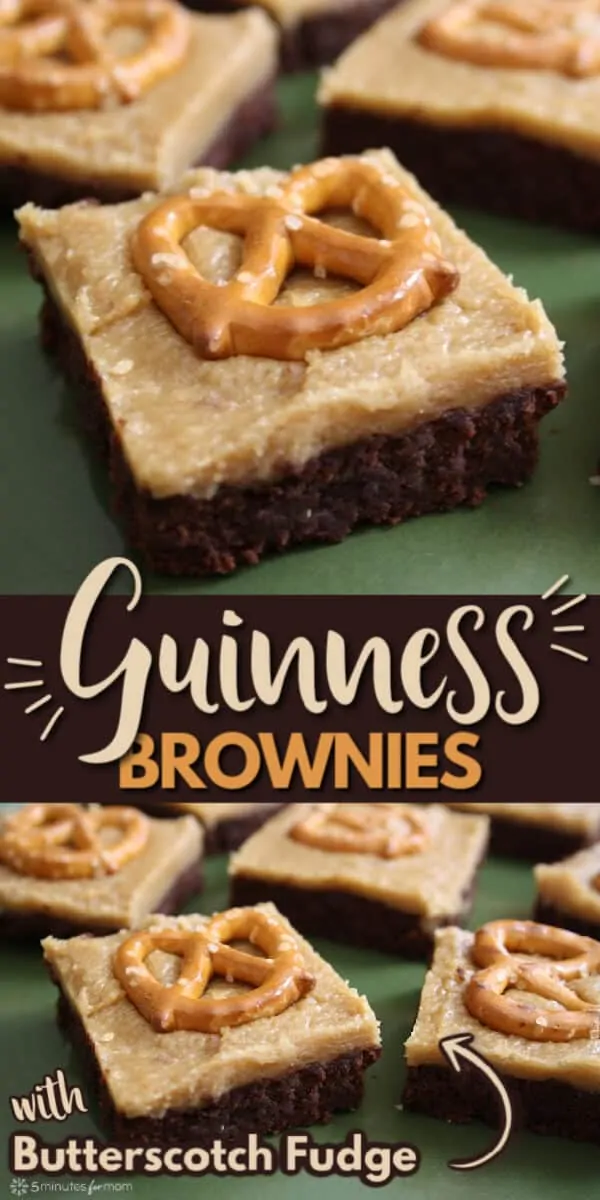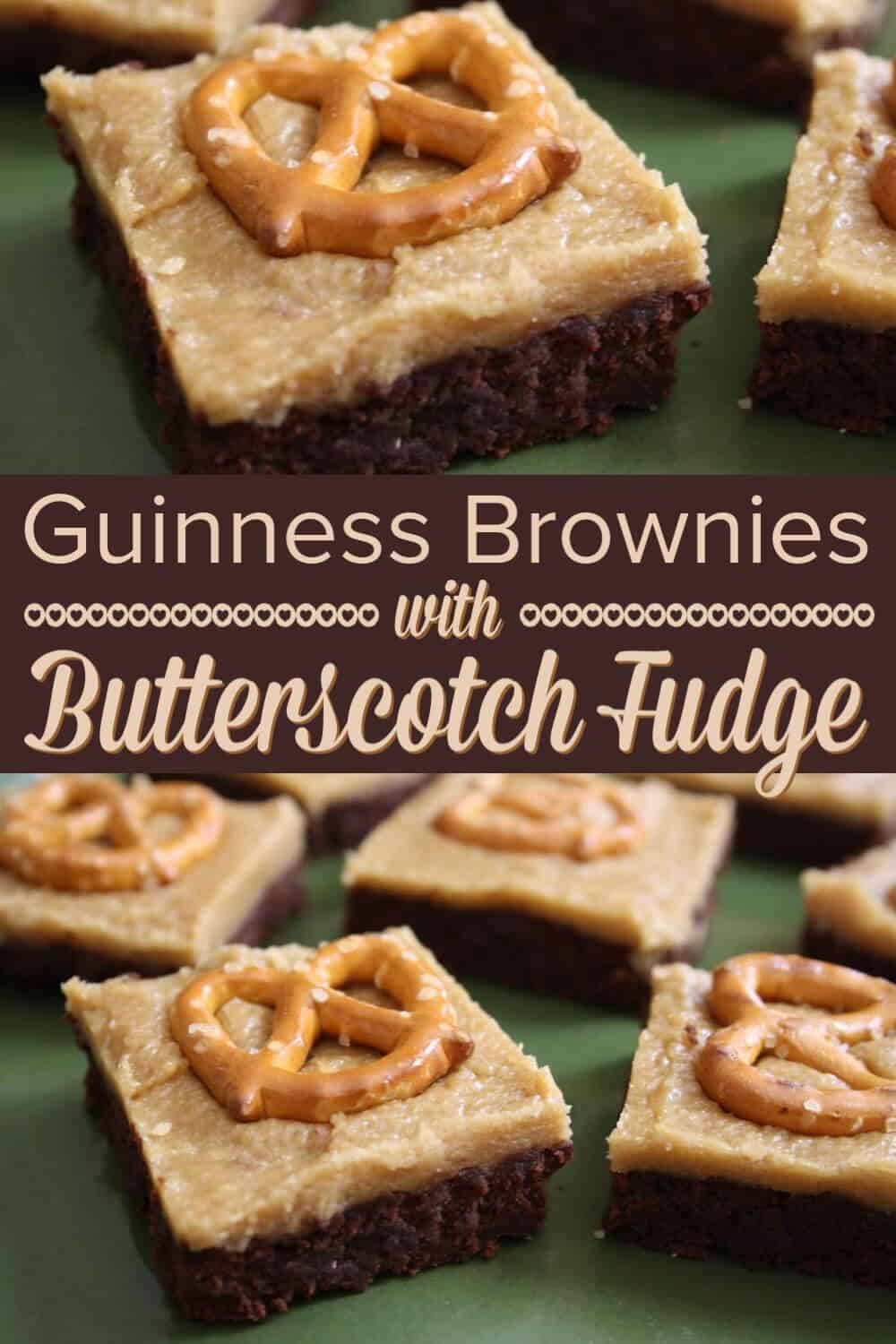 Written by Denise of Run DMT – a domestic diva raising three beautiful and brilliant children. We first published this Guinness Brownies recipe here on 5 Minutes for Mom on March 8, 2012. We've updated it and are thrilled to share it with you again. Find Denise @denisermt and Run-DMT on Facebook.