This post may contain affiliate links. Read my disclosure policy here.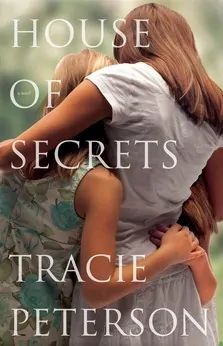 Bailee Cooper's life is going very well. She is on a successful career path at a growing publishing company, and the boss's son Mark, who happens to be a really nice guy, would love nothing more than to develop a relationship with her. Unfortunately, Bailee resists emotional ties with anyone, except for her younger sisters. Although they are adults, Bailee can't help but feel responsible for them, and she refuses to take on jobs or relationships that could interfere with caring for their needs. Bailee's difficulties stem from the past–she saw her father drug her mother as a child, and her mother died during the night. She has kept this secret since childhood, while vowing to stay strong for her younger sisters who rely on her like a mother.
When Bailee's father asks the girls to come to their summer home for an announcement, Bailee heads to Washington state to meet her family. Bailee's dad shares a surprise with the girls, but their response shocks him. As the secrets and pain from the past come out, the tenuous threads holding the family together unravel. In a moment of distress, Bailee calls Mark, who drops everything and heads to Washington to offer support during the confusing and traumatic time. Bailee must deal with the past and work on the present crisis before she can deal with any thoughts of the future. With Mark's support, and God's love, Bailee works to find healing and hope.
House of Secrets is a touching and dramatic story. At its core, House of Secrets exposes the difficult challenges that families face when a loved one is suffering from mental illness. Although mental illness ranges in severity, I don't know many families who have not dealt with the pain and devastating effects related to mental illness in some way. Author Tracie Peterson does an excellent job of portraying the suffering, the anger, the challenges, and even the guilt that family members face. While the details of Bailee's story are extreme, the story resonates easily with anyone who has been touched by these difficulties.
House of Secrets is a moving, fast-paced novel that is difficult to put down. The emotions are real and raw, and I grieved for the loss and struggles experienced by the three sisters. Tracie Peterson has crafted a well-written story that exposes the realities of mental illness, while offering hope for healing. I recommend it to all of you.
Thanks to Bethany House, we have one copy of House of Secrets to giveaway (U.S. shipping address only). Please leave a comment on this post. We'll announce the winner in our book review column here on January 23.
Original review by 5 Minutes for Books staff reviewer: Lauren is a wife, mother of two, and an avid reader. She blogs at Baseballs and Bows.