This post may contain affiliate links. Read my disclosure policy here.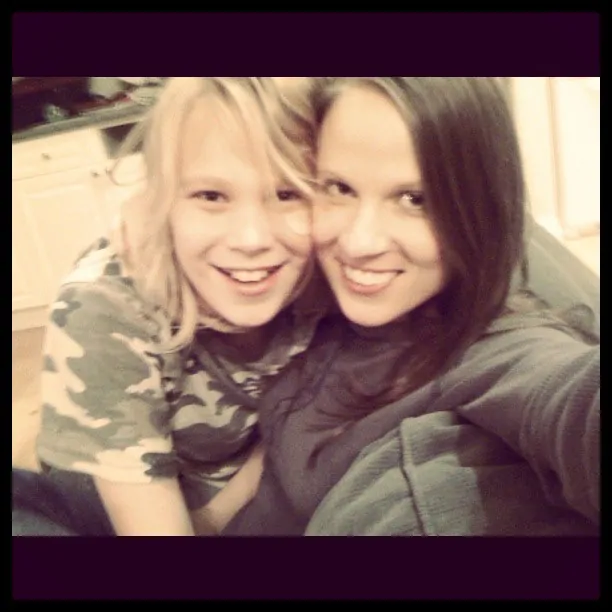 Janice and Jackson bringing in 2012 on Instagram
While Olivia had a sleep over at Susan's house, I went to a party at a friend's house and then came home by 11:15pm to bring in the New Year with my almost ten year old son, Jackson.
Jackson's goal was to stay up all night. Now, if you know anything about me, you know that I stay up until dawn writing quite often — and Jackson is just like his mama!
But, after we brought in 2012, and watched anime cartoons, I bailed on Jackson and went to bed at 2am. I told him he could watch TV on the couch and go to bed when he was tired. When I woke up at 9am, Jackson was still awake and eating ICE CREAM for breakfast! ROFL Oh — and he didn't even nap the next day, but he did go to bed early. I think he probably dozed off a few times on the couch during the night.
Yes, I am an unconventional parent to let my son stay up all night. But, that is they way Jackson and I roll.
BTW — have you posted about your 2012 New Year's Resolutions, Goals or Words? If so, make sure you Link Up and find other great posts.
Mom Bloggers (and Dad Bloggers too!) post a photo on your site, link up and find others… Wordless Wednesday is tons of fun. (And I know it says "wordless" but I just can't bear to not write anything! If I had created it, I probably would have named it something different! LOL So feel to link up your word-full or word-less Wednesday photos!)
Leave the URL to your photo (clearly mine are never truly "wordless") and then visit others!
Here is a fun thumbnail linky:

And here is a basic linky if you prefer your linkies the good old fashioned way!

Thanks to Uisce for creating Wordless Wednesday.

Written by Janice, co-founder of this Mom Blog 5 Minutes for Mom
Did you know Susan and I also own two online toy stores? We have some super cute and fun kids
ride on toys
. Our kids loved their rockers so much when they were toddlers and Sophia still rides on her rocking horse all the time.