This post may contain affiliate links. Read my disclosure policy here.
I love local businesses.
The sad thing is that where I live I don't see very many small, locally owned stores and businesses.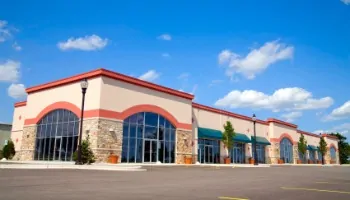 I live in a large metropolitan area and quaint streets lined with family owned stores and businesses are rare. Instead you mostly find strip malls with franchise locations of huge chains… well, at least some of those might be family owned.
So when I do see small, local businesses, I try to support them.
I feel the same way about online startups and online entrepreneurs. We live in an amazing age of opportunity online, so I don't spend much time longing for days of old where mom-and-pop shops dotted the streets. I embrace the new mom-and-pop shops ONLINE.
Janice and I started a couple of those online "mom-and-pop" shops back in 2005. We decided to take on the crazy but thrilling challenge of small business as online toy retailers and created two stores Pedal Cars and Retro Collectibles and A Rocking Horse To Love.
The next year we created this blog 5 Minutes For Mom in an effort to engage and support the work-at-home mom community.
It's been a wild ride. Yes, the rough kind of wild… but also the fun kind. The work is hard, the stress is high, but the thrill is unbeatable. We wouldn't trade our lives as business owners, but we'd be lying if we didn't say it'd be nice if it weren't so rough.
Small business owners have chosen a tough path and they need support. We're happy to hear that Intuit is getting behind the small business community with their Love A Local Business competition.
Intuit is helping small businesses achieve their dreams by awarding $25,000 each month to a local business!
If you're a business owner yourself or you have a favorite local business you'd like to support you can nominate that business for Intuit Love A Local Business competition, and encourage your friends and customers to vote for you. The votes are like raffle tickets and the more votes a business has the more chances they have to win.
Janice and I love leading the crazy busy life of business owners, and we want to know: What dream business would you love to start? By replying you will be entered to win an iPad 2!
This is a sponsored conversation written by me on behalf of Intuit's Love A Local Business competition. The opinions and text are all mine. Contest runs July 6 to August 9, 2011. A random winner will be announced by August 11, 2011. Official Contest Rules