This post may contain affiliate links. Read my disclosure policy here.
Do you have a little one approaching their "post-toddler" years? You know… that wonderful age when your little baby has passed the stage of toddling around and is hitting milestones faster than you can count.
Oh… it's such a glorious time… I love it!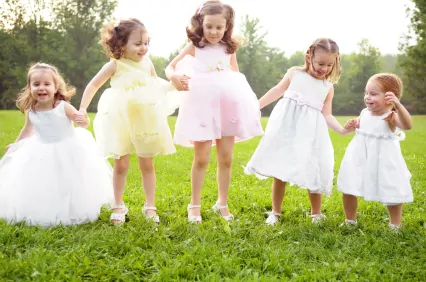 My first girl, Julia, is now six and my second, Sophia, is three and a half. Actually, Sophia is getting darn close to four. Why does it have to go so fast?
But I just LOVE watching them grow up. They are so proud of themselves with each new skill they conquer.
And one of their biggest steps is potty training. When children move out of diapers, they really feel like they're growing up. But what happens when they can't conquer their nighttime accidents?
As you may know, I've teamed up with GoodNites® Underwear to help spread awareness and information about bedwetting. This is an issue close to my family as my 6 year old struggles with nighttime accidents while her little sister has almost never wet her bed. It can be difficult for children and parents to handle bedwetting, so I'm happy to help us support each other.
But as well as talking about such important issues, we also want to celebrate the exciting stage of the "Post-Toddler" years with a Giveaway and Twitter Party.
Giveaway
We're giving away a "Post-Toddler Gear Pack" that includes a set of "go-to" products for 4-6 year olds.
The gear pack includes:
GoodNites® Product Vouchers, Skip Hop Bag, Foogo Water Bottle, Bob Book, Toothbrush and Hand Washing Timer, Night Time Chore Cards, KC Wipes, Bubbles, Crayons, Stickers, Movie Passes and a $100 Gift Card (AMEX)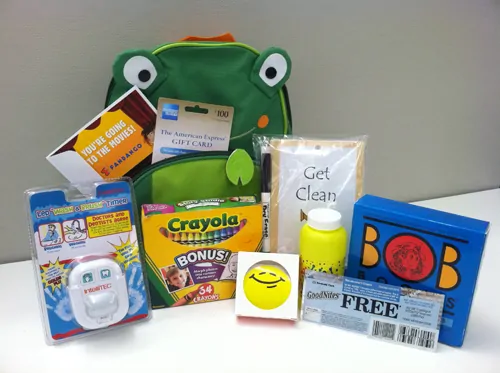 To win the "Post-Toddler Gear Pack" here at 5 Minutes For Mom, leave us a comment and share with us a nighttime accident story from your kids or your own childhood.
The giveaway will end on Friday, August 5th, and a random winner will be announced on Saturday, August 6th. Open to residents of the US only. Please see our site's terms and conditions for more information.
Twitter Party
GoodNites® is sponsoring a Twitter Party with Mom It Forward on August 2.
What: Girls' Night Out (#gno) Twitter party (Click here to learn about #gno!)
When: August 2 from 9-11 p.m. EST (8 CT, 7 MT, & 6 PT)
Where: Party with us on our very own Custom Tweetgrid! (Use hashtags #gno and #GoodNites)
Written by Susan Carraretto, Mom Blogger and 5 Minutes For Mom Co-Founder
Stay with us… grab our RSS feed, tweet with us and join our newsletter list.
Disclaimer – We are working on a paid campaign with GoodNites® Underwear to spread awareness and information about enuresis, also known as bedwetting. I have not been paid to publish positive sentiments about the product.