This post may contain affiliate links. Read my disclosure policy here.
Look at this face!
I want to introduce you to Miguel. He was our first sponsored child with World Vision. Yesterday we received this great letter from him with an additional photo. I can't help but smile each time I look at his precious face.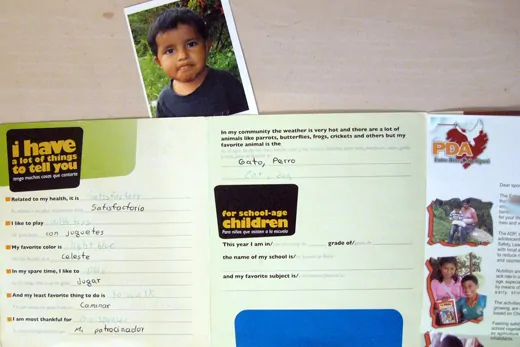 Not only does he make me smile, he melts my heart. Do you know what he answered when he was asked what he was most thankful for? "Mi patrocinador." (My sponsor.)
So, I'm packing my suitcase and preparing to leave this weekend. Clothes are in, plus one hundred packets which include two crayons, a lollipop, a sticker, and note-card that were packaged by one of the Sunday School Classes at our church.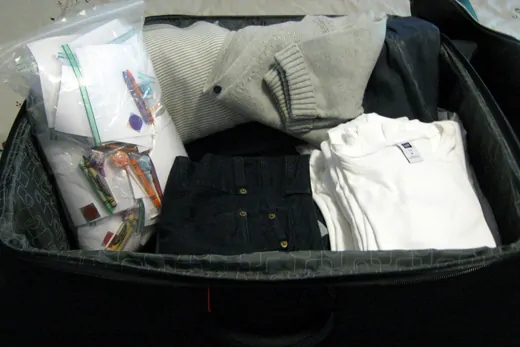 Helping the children
So many children in Bolivia need sponsors. Children whose lives we can change. Families we can help to have clean water, healthy food, and medical care. Communities we can improve through nutrition, health care, and education. Changes which World Vision implements that will make a difference for generations to come.
Will you consider sponsoring a child through World Vision?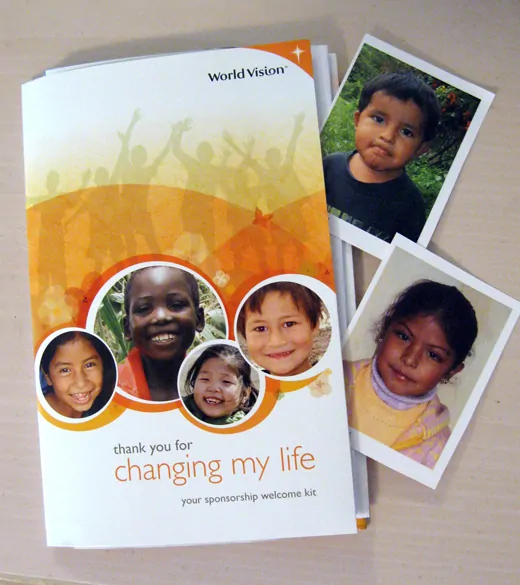 When you sponsor a child you will receive a welcome packet that is filled with helpful information. You will also receive several copies of your child's photo.
Rev and I keep one on the refrigerator and another with our prayer journal.
I can't wait to meet the other Bolivia Bloggers and the representatives from World Vision. We have already enjoyed a couple of fun, energized phone calls. (Speakers/writers are never lacking for things to talk about!) What a great group of compassionate people!
Bloggers give back
A huge thank you to World Vision for taking this team to Bolivia. I know that from this time forward my life will be forever changed. My family has been blessed to have all of our needs met over the years. It's time for us to help meet the needs of those who struggle without the many blessings we enjoyed. If we each help just one child, think of the difference we can make.
Please join me each day next week as I will do my best to share this journey with you. I've been told we may be given guinea pig to eat. I can't wait to tell you about that!
Will you please leave a comment to let me know you're joining me? Just knowing you are joining with me will be a huge blessing!
You can also follow a little more about the trip from my perspective at Counting My Blessings, and follow the entire team at Bolivia Bloggers.
Bye bye por ahora!

Written by Deb, wife, mom, "gram," and busy blogger at Counting my Blessings. Deb is also a contributing editor at 5 Minutes for Faith.