This post may contain affiliate links. Read my disclosure policy here.
Lolli here….
This weekend was sweltering. We've had the type of weather that makes ANY clothing uncomfortable. I admit that I was eyeing the babies running around in nothing but diapers at the Memorial Day picnic with slight envy. What I would have done to take off a few layers and run around free like the little ones…
Although my kids are finally out of day-time diapers (don't get me started on night-time accidents!), my kids were in diapers for 12 full years. I can't imagine the number of diapers that my 5 kids have gone through, but I couldn't have lived without them. Diapers are a baby and toddler necessity.
My only regret now is that my kids graduated from diapers before Huggies® came out with their limited addition diapers, like this Summer's Huggies Jeans diapers. Whether your little one is a Toddler Diva or just likes to run around without clothes, Huggies® Jeans diapers keep baby covered AND fashionable.
Get into the groove with Huggies® Jeans
Huggies® currently has a fun interactive Dancing Baby activity on their website. Users can upload a picture of their baby's face (who says we can't upload pictures of the big kids?) and watch them show off their summer style. Babies and older kids love watching themselves and family members do a silly dance.
Give back with Every Little Bottom
In addition to the fun dancing baby, Huggies® is giving back to those moms and babies who can't afford diapers.
Did you know that 1 in 3 American families struggles to provide diapers for their children? For every package of Huggies® Jeans Diapers purchased, Walmart will donate one diaper to Huggies® Every Little Bottom.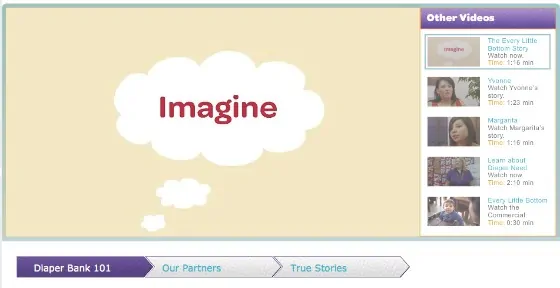 So far, 22.5 million diapers have been donated, but that is just the beginning. You can find out more about the Every Little Bottom campaign on Huggies' website.
Win a $100 Walmart gift card and a box of Huggies® Jeans diapers
Huggies® is giving one 5 Minutes for Mom reader a box of Huggies® Jeans Diapers and a $100 Walmart giftcard! To enter this giveaway, simply leave a comment below answering this question:

Where will your child be wearing Huggies® Jeans this summer?
This contest will run through Friday, June 24 and a winner will be picked using random.org and announced on Saturday, June 25. Please see our site's terms and conditions for more information.
Remember to Follow @Huggies on Twitter and become a fan at www.facebook.com/huggies.
Disclosure: We are working on a paid campaign with Huggies® Jeans Diapers.
Written by Contributing Editor Lolli for the Mom Blog 5 Minutes for Mom.