This post may contain affiliate links. Read my disclosure policy here.

A "Can't Miss" Blogging Conference
I love a great conference! I often say it is like camp for grownups — and I was never one to miss out on camp as a teenager either.
So far, I am scheduled to speak at about eight conferences this year — and I will have a blast at every one. Each conference has its own vibe and its own can't-miss-highlights.
Even though I attend a ton of conferences, there are still so many I would love to go to! But a girl has got to stay home and get her work done too!
But, one of my can't-miss-conferences is Type-A Parent Conference coming up at the end of June.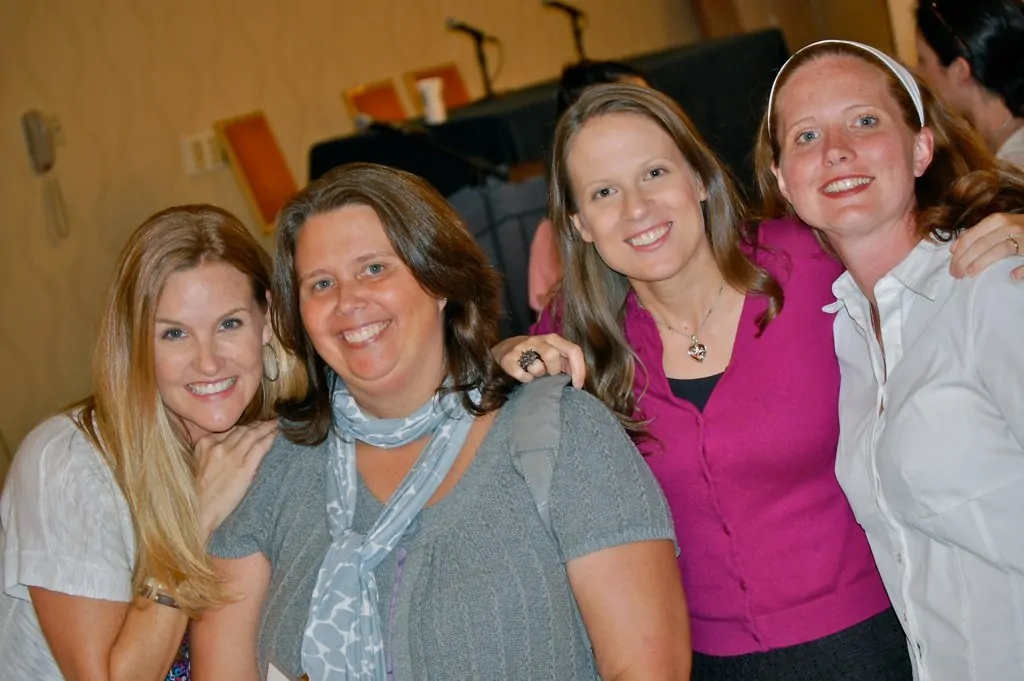 Photo by Robin from Pensieve
The fabulous Kelby Carr has had me as a speaker for her event each year, and I am honored to get to speak again this year on Advanced Monetization, (one of my favorite topics!)
Type-A Parent Conference, (formerly known as Type-A Mom Conference) is in it's third year and is met each year with enthusiasm and praise from bloggers of all genres. It is packed with valuable sessions, incredible people, and, of course, fantastic parties where bloggers can meet one another, network, and have fun!
Type-A Parent Conference is Almost Sold Out
The tickets are almost sold out!!! So, fellow bloggers, if you haven't got your ticket yet, HURRY!!! I want to see YOU in Asheville!
I promise, it will be an incredible experience and you will come home packed with inspiration, ideas and contacts to get your blog moving to the next level!
Exclusive DISCOUNT for 5m4m Readers!
When you register, use the code 5minutesformom and receive a 25% DISCOUNT!!!
Yes — thanks to Kelby, 5 Minutes for Mom readers have yet another reason NOT TO MISS Type-A Parent Conference this year!
Type-A Parent Conference 2011 will be held June 23-25, 2011 at the Asheville Renaissance in the heart of downtown and walkable to dozens of indie restaurants, museums, boutiques and attractions. The conference will continue to feature killer sessions, opportunities to network with bloggers and companies, and some of the brightest speakers in social media.

The name is now Type-A Parent Conference. Type-A has always been about representing a diversity of bloggers from all walks of life, and the new name is more welcoming to all parents who blog
The option to come solo or turn it into a combo conference/vacation. New this year are family passes, which will allow a couple to attend together at a deep discount versus buying separate passes (and, if they wish, get a 50% discount on bringing the children to Kid Con). This year will also feature a tribe track for teens who blog (attending with a parent).
Intensives, half-day workshops during Type-A Business on topics like video and design/coding.
If you aren't in a hurry to get back home, there will be a full day Sunday with the option to go sightseeing around beautiful Asheville.

Tracks at Type-A Conference include

Monetization
Intensives
Marketing
Passions
Practicalities
Programming
Tribes


And you've got to check out the speakers that they've got lined up!
Don't forget when you register, use the code 5minutesformom to receive a 25% DISCOUNT!!!
Are you coming? Tell me in the comments so I can make sure to look for you!
Written by Janice, co-founder of the Mom Blog, 5 Minutes for Mom
Tweet with us @5minutesformom

Please note this post does contain affiliate links — which means when you buy through our link, you help support 5m4m! Which is extra awesome — so THANKS!