This post may contain affiliate links. Read my disclosure policy here.
There are so many different types of advice…
Good advice. Bad advice.
Solicited and unsolicited.
Welcome and unwelcome.
Well-intended and not-so-well intended.
Good advice can change a life.
Bad advice… well… hopefully it's not taken.
I think we all can agree…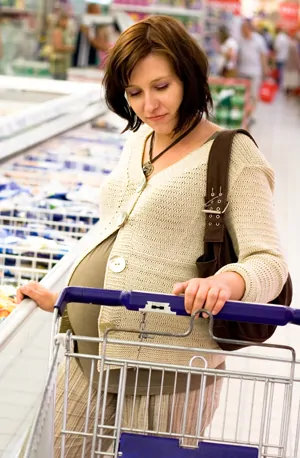 The ultimate unsolicited and unwelcome advice usually comes when you're between 6 to 9 months pregnant and your swollen belly marks you as the target for advice from every woman who has ever given birth, had a sister, friend or co-worker give birth or even thought about giving birth.
I think most of us can remember holding back a punch as the fourteenth helpful stranger that day reaches out to stroke your apparently irresistible baby-bump while dispensing cliche advice.
Yet often I think we too may be guilty of over-sharing our lessons-learned to another woman about to step into a similar journey.
Why?
Why are we so tempted to tell other people what to do?
The other day, I witnessed a different type of advice exchange amongst a group of near strangers…
One woman was talking about her current separation from the father of her toddler. She'd been separated for awhile and was happy to be in a new relationship.
Another person commented on the importance of not moving from one long-term relationship into another.
The first woman asked the others, "Isn't it okay if…" and went on to explain a little of her own situation.
And a third woman, cut her off to declare, "Just don't do it. I was divorced, moved into a new relationship and now I'm separated again. Trust me. Just don't do it."
I practically had to force my jaw closed with my hand.
Why was this woman immediately passing her judgement and "advice" on to a stranger whose life she knows nothing about?
I replied to the first woman, "You can't seek validation and approval for your relationship from someone else. Only you really know who you are, where you are at and what is best for you and your daughter."
She thanked me and the conversation turned to other topics.
But I kept thinking about advice — who gives it, when and why.
As women we love to share our experiences. We love to help our friends and even strangers. We want our experiences — good and especially bad — to extend their lessons far beyond ourselves.
I think we as women are lead to open our mouths — sometimes too quickly — because we want to help.
But, I think maybe we could all benefit from pondering what advice we're giving, to whom, when and why. Do we really know enough about the other person to extrapolate our experience onto theirs?
Does their decision need to factor in the results of a completely different experience based on entirely different variables?
Sometimes the flaw is just in the delivery.
I think most advice shared amongst women is well-intended but perhaps timed or worded poorly. Perhaps it isn't really even "advice" we mean to share, but instead just some insight into the lesson we learned on a similar road.
I wonder if the well-meaning, twice-divorced woman could have instead said something like, "It's wonderful to hear you've found some happiness. I wish my second marriage had lasted, but sadly I think I may have moved too quickly from my first into my second."
And maybe the next time a bloated, pregnant woman pulls her cart into line behind us at the grocery check-out, instead of dishing out advice, we should simply flash a knowing smile and ask if she'd like to go ahead of us in line.
What about YOU?
What's the best or worst advice you've been given?