This post may contain affiliate links. Read my disclosure policy here.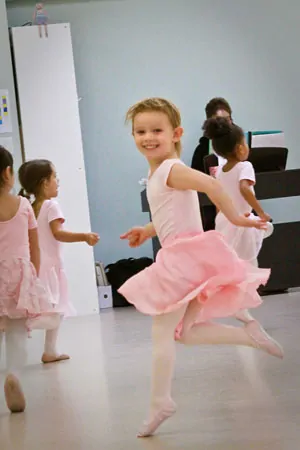 As fall approached, so did the anticipation. Olivia and Sophia were both about to turn THREE and getting ready to attend Preschool and Ballet together.
But sadly, for Sophia, the novelty of attending classes quickly wore off this September. After a few days of preschool, she could no longer bear to be separated from her mommy or her nanny, and Susan withdrew Sophia from Preschool.
Olivia was a little ruffled not having her cousin next to her, but was proud that she was able to keep going.
Last week, Sophia decided she no longer wants to go ballet. Tiny Sophia, who is two weeks younger than Olivia but often seems much, much younger, just isn't ready yet. And that is ok. Goodness knows there is enough time ahead of her to go to school and ballet class. (And Sue gets to save some money too!)
As well, Sophia and Olivia's little friend Avery decided to withdraw from ballet class, postponing until next year. So now, Olivia is the only ballerina left of the three of them.
But Olivia is unphased.
She adores her ballet class. And although listening to teachers isn't always her forte, our little ballerina is relishing every leap and pointed toe.