This post may contain affiliate links. Read my disclosure policy here.
Scott Stratten aka UnMarketing makes me laugh… But he also makes me and a whole lotta other folks stop and pay attention.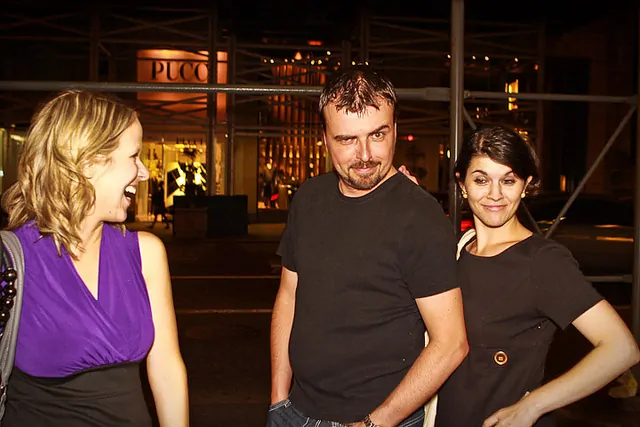 Scott's the king of "Un"… as in UnMarketing. He's on a mission to change the way marketers market.
During BlogHer 10 in New York, I had a blast hanging out with Scott but I also found out how he got his book deal and how he set up his UnBookTour. And of course, we caught that info on camera… take a look…
(By the way, in the video, I mention how excited I am to be going to Vegas for BlogWorld and partying there with Scott at one of his UnBookTour stops… but now it looks like I'm not going to make it. I'm devastated, but family stuff is demanding I stay home… so Janice may end up being the lucky one to take my BlogWorld ticket and hit Vegas.)
If you're going to BlogWorld, you can see Scott there but otherwise find the closest UnBookTour stop near you.
I am thrilled that I'll get to check out Scott's UnBookTour in Vancouver on Dec 1st.
I picked up a copy of Scott's book titled UnMarketing, but Janice immediately stole it and took it with her on her trip to TypeAMom. So next week, I'll steal it back!
If you don't have a twin sister to steal the book from, grab your own copy of UnMarketing online or at your local bookstore… it's everywhere… even on the Kindle!
Make sure you're following Scott on Twitter @unmarketing and subscribe to his blog.
What About You?
Are you a fan of UnMarketing?
Do you follow Scott on Twitter?
Have you got the book yet?
Is one of the UnBookTour stops in your town?
Thanks to Our Sponsors

Thanks to Kmart Design we shot a ton of fabulous and fun BlogHer footage that we will be publishing in the coming weeks, so make sure you watch our feed.
Watch more of our BlogHer10 video interviews here!
Also… here's a little tip…
If you want to see the videos as soon as we upload them to YouTube (even before we can get them published here at 5 Minutes For Mom), subscribe to our YouTube channel.
Written by 5 Minutes for Mom co-founder Susan.
Tweet with us at @5MinutesForMom