This post may contain affiliate links. Read my disclosure policy here.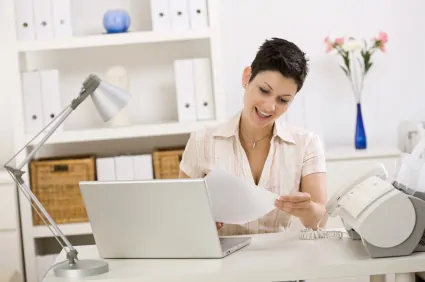 Nothing compares to taking your lunch breaks with your 2-year-old and her teddy bear, canceling calls and meetings on a whim to play hooky on a sunny day or write a sentimental blog post to the sounds of laughter in the playroom. It's the reason many moms are choosing to work-from-home and combine building a business with raising their kids.
For all the fun and games that go with working at home, if you are serious about building a sustainable business, you need to follow the 7 Golden Rules for Working at Home:
Designate a workspace – Find a quiet corner of the house where you can set up your workspace, preferably with enough storage space for files and any other related items. The next best thing is a portable filing folder to storing paperwork and clearing work clutter off of common family areas.

Schedule official 'office hours' – Maybe it's early in the morning before the household wakes up and when the baby is napping or maybe you hire a babysitter for a couple of days a week. Whatever you do, you need to schedule in undisturbed focus time.

Get organized (to the extreme) – Pre-pack lunches and activity bags, create a family in and out box to manage the things that come and go from the house, and plan your weekly menus and bulk shop for ingredients.

Set clear boundaries – Let friends and family know that you are working from home and set clear boundaries on calling or dropping in. The same holds true for clients. Let them know when you are available and manage their expectations by avoiding responding to voicemail and email in 'off' hours.

Find help – Parenting and building a business are both full-time jobs. Doing both requires 'outsourcing' tasks. The good news is you get to ditch the stuff you hate doing anyway, like cleaning the toilets or bookkeeping. It doesn't matter what you get help with – the key is getting help.

Set daily goals – Use daily goals to stay focused and get priority tasks done. Remember to make your goals SMART (Specific-Measurable-Achievable-Realistic-Time-Sensitive). For example, growing your web traffic by 10% by next month or adding 3 new clients this quarter.

Celebrate your successes – All work and no play makes mommy a dull (and often overtired, grumpy and overwhelmed) girl. Take the time to celebrate the small daily victories and treat yourself to a bit of me-time for the big milestones.
Want to learn more about building a work-at-home mom business? Visit MOMeo Magazine.com or download a copy of their Business in a Box Special Edition.
– Carla Young, Founder & Publisher MOMeo Magazine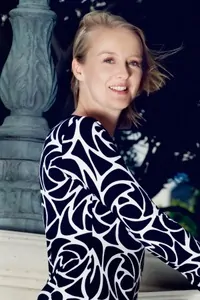 Carla is the proud (and totally biased) mother of one very precocious daughter, a loving wife to one very lucky husband, and a supporter of moms everywhere who want to build a lifestyle business that gives them the flexibility to work-from-home and raise a family.
She is a believer that the best business training isn't in the classroom or the boardroom, but the playroom where she hones her business skills on a daily basis. Want marketing help? Try upselling a toddler on carrot sticks instead of cookies. Need to negotiate a contract? Try talking a reluctant preschooler into washing her hair.
She shares her time management, motivation and practical business tips for mom entrepreneurs as well as the trials and tribulations of balancing work, family and a little bit of playtime for mommy at MOMeo Magazine, an online resource publication for work-at-home moms.