This post may contain affiliate links. Read my disclosure policy here.
I worry about all the wrong stuff.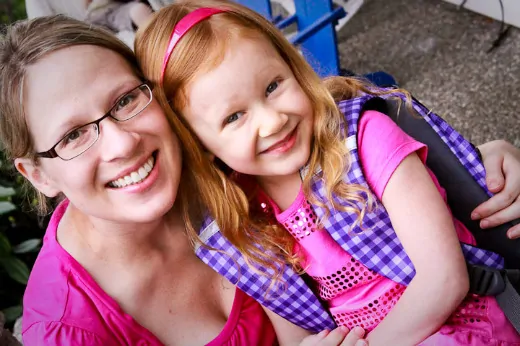 I was so worried that Julia would be scared starting Kindergarten in a new school, in a new language — all without her best friend. But as usual, my worries were wasted. Julia was thrilled and loved it all.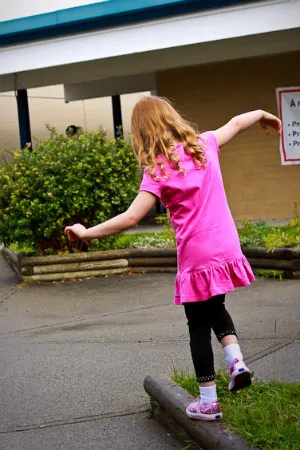 You see… Janice's 8 year old Jackson goes to a French Immersion school a 10 minute drive away from our neighborhood and she convinced me that I had to also give Julia the gift of a second language.
(Mostly I think Janice wanted the gift of carpooling, but nonetheless I couldn't argue the educational benefits and signed Julia up for the same school.)
But the major drawback was that Julia would have to go to school without her neighborhood friends — most significantly her best friend for the last 4 years.
So as a mother does, I worried.
But when the first day came, and the second, and the third, there was only excitement.
Julia loves her new school and when she came running into my arms after her first "real" day in Kindergarten, I asked if she had fun and while she hugged me like crazy she shouted, "Oui, oui, oui!"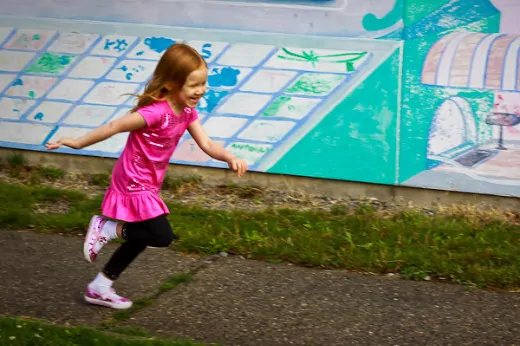 I'm so proud of my big girl and happy that her days of separation anxiety that made her first year of preschool difficult are far behind us.
Click Here to See More Photos…
Remember, you can friend us on Flickr to see our photos before we post here at 5 Minutes for Mom.
Written by Susan Carraretto, Mom Blogger and co-founder of 5 Minutes for Mom.
Tweet with us @5MinutesForMom